The family of Bruce Willis, who is 67, announced this week that the actor has been diagnosed with frontotemporal dementia (FTD). 
The news comes nearly a year after the announcement that Willis would be stepping away from acting due to a diagnosis of aphasia, a language disorder that impacts the ability to speak, read and write.
A study by researchers with New York City's Columbia University found that one in every 10 adults over 65 has some form of dementia. 
BRUCE WILLIS' DEMENTIA BATTLE: ICONIC STAR'S JOURNEY FROM ACTION HERO TO FAMILY MAN
While most people are familiar with Alzheimer's disease, which is the most common type, FTD is likely not as well-known.
FTD, as defined by Johns Hopkins Medicine in Baltimore, Maryland, is "a group of disorders that occur when nerve cells in the frontal and temporal lobes of the brain are lost. This causes the lobes to shrink. FTD can affect behavior, personality, language and movement."
FTD typically affects men and women between 40 and 65 years of age.
Early red flags can mimic normal signs of aging
While symptoms of FTD can vary depending on what part of the brain is affected, most people with the condition experience some common symptoms, as listed on the Johns Hopkins Medicine website. 
Behavior or personality changes are often the most obvious indicators. These may include public outbursts or socially inappropriate actions.
Behavior or personality changes are often the most obvious indicators. 
People with FTD also tend to have impaired judgment, a lack of empathy and lower self-awareness, Johns Hopkins states. 
Others may notice sufferers losing interest in activities they used to enjoy or withdrawing emotionally from friends and family members.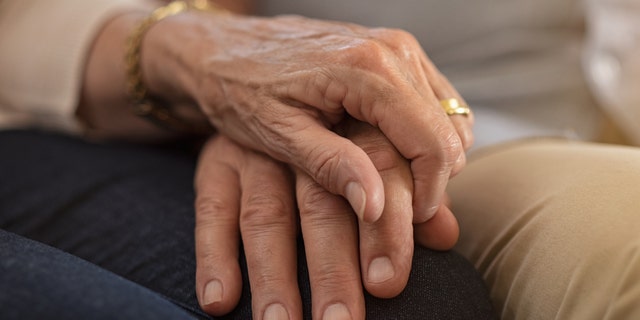 This type of dementia is also marked by a reduced ability to understand or formulate language.
People may struggle to remember the names of objects, string words into sentences or even recall the meanings of words they used to know. 
They may have trouble planning and organizing — and find that they are easily distracted.
FIRST DRUG PROVEN TO SLOW ALZHEIMER'S WON'T BE AVAILABLE TO MOST PATIENTS FOR SEVERAL MONTHS
Eventually, the person with FTD may end up speaking less frequently out of frustration. The condition can also lead to agitation, irritability and drastic mood swings.
Dr. Tiffany Chow, vice president of clinical development and neurology at Alector Therapeutics in San Diego, California, has spent most of her career working with patients and families living with dementia and investigating clinical trials for these illnesses.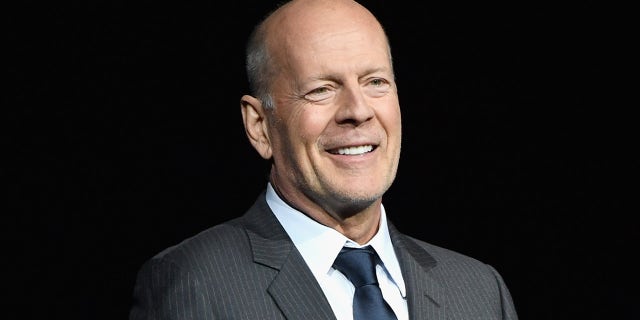 "Most people aren't expecting dementia to start in their 50s," she told Fox News Digital in an email. 
"The earliest signs of FTD can be so subtle that they're often misinterpreted as a 'midlife crisis,' which then delays appropriate medical attention."
"The earliest signs of FTD can be so subtle that they're often misinterpreted as a 'midlife crisis.'"
Dr Chow said that many family members have told her they remember their loved one acting in a way that was uncharacteristic. 
In one example, someone who had handled tax returns capably for the last 25 years was suddenly unable to organize receipts and other paperwork.  
NEW STUDY INDICATES DEMENTIA SIGNS CAN BE DETECTED NEARLY A DECADE BEFORE DIAGNOSIS
There was also a seasoned camper who found herself unable to set up her tent without help.
"The tricky part is that the change doesn't occur overnight, from normal to consistently disabled," said Dr. Chow.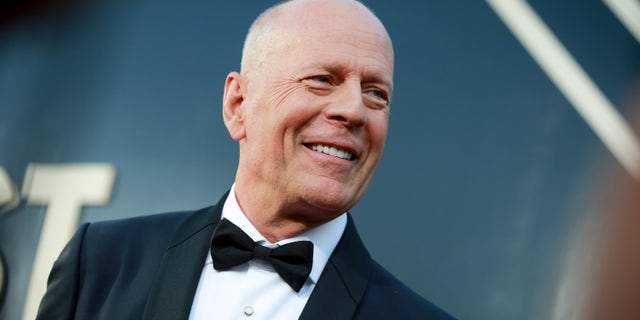 "Isolated events are noticed maybe every few months, and it's hard to string those together into a major concern until the changes are seen on a daily basis," Dr. Chow also said.
How is frontotemporal dementia diagnosed?
If a clinician isn't aware of FTD, there's a risk it will be misdiagnosed as a midlife crisis or a psychiatric condition such as bipolar affective disorder. 
"One of the big challenges in our field is to get the word out to primary care physicians about this relatively rare cause of dementia," Dr. Chow said. 
The doctor said there are some new checklists and tools available to help patients pinpoint the changes they're experiencing. Otherwise, there is no single universal screening test for FTD.
CONSUMING ULTRA-PROCESSED FOODS COULD INCREASE DEMENTIA RISK: STUDY
"This is very different from Alzheimer's disease, where memory testing and cerebrospinal fluid tests can help in diagnosing the disease," said Dr. Chow. 
"For FTD, the assessment of changes in frontal lobe functions is more complex, requiring an objective history from someone who can help the clinician understand the person's 'normal' level of function and how social skills have changed."
Genetic screenings can help
Although there is no universal diagnostic test, there are genetic screenings that can flag someone as more likely to develop FTD. 
Dr. Chow said genetic testing is most helpful in diagnosing behavioral FTD and primary progressive aphasia (PPA), which affects patients' ability to use language. 
For those cases, up to 40% of the patients share a common genetic mutation.
"The tricky part is that the change doesn't occur overnight."
The first step is to meet with a genetics counselor who can explain the potential consequences of learning the results. 
"Sometimes even the people who should know don't want to know — and we all have to respect that," said Dr. Chow. 
Is there a cure for frontotemporal dementia?
Development efforts are ongoing, including clinical trials, but there is no current FDA-approved treatment for FTD, said Chow.
CLICK HERE TO SIGN UP FOR OUR HEALTH NEWSLETTER
"For now, to minimize the risk of FTD or any other dementia, people can adopt overall lifestyle improvements such as heart-healthy choices and avoiding head trauma, which also promotes brain health," the doctor said.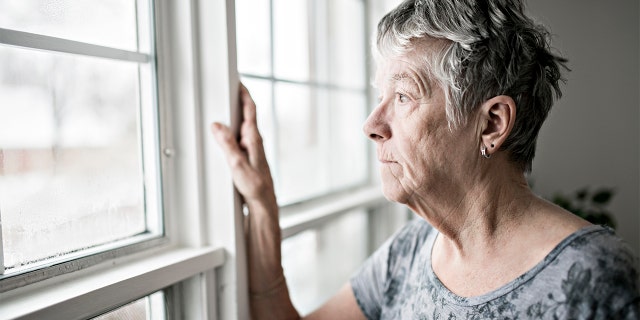 The condition typically progresses over time, Johns Hopkins states on its website. 
Patients can also seek treatments to alleviate symptoms, such as speech therapy or the use of antidepressants. 
Eventually, those with FTD may need full-time care.
CLICK HERE TO GET THE FOX NEWS APP
Approximately 50,000-60,000 people may have FTD, per data from the Alzheimer's Association, a nonprofit group based in Chicago.
In addition to Bruce Willis, other celebrities that have been diagnosed with dementia over the years have included Ronald Reagan, Rita Hayworth, Robin Williams, Casey Kasem and Charlton Heston. 
Denial of responsibility! galaxyconcerns is an automatic aggregator around the global media. All the content are available free on Internet. We have just arranged it in one platform for educational purpose only. In each content, the hyperlink to the primary source is specified. All trademarks belong to their rightful owners, all materials to their authors. If you are the owner of the content and do not want us to publish your materials on our website, please contact us by email – [email protected]. The content will be deleted within 24 hours.