Crime

The trial of Louis Coleman III, charged with kidnapping resulting in Correia's death, began this week.
Early one Sunday morning in February 2019, Jassy Correia stepped out of a nightclub after a night of celebrating her 23rd birthday in Boston's Theater District and into a red sedan.
Five days later, when police stopped that same Buick on Interstate 95 in Delaware, Correia's body was inside a suitcase in the trunk.
Correia, authorities determined, died from strangulation and blunt force trauma.
Louis Coleman III, the Providence man behind the wheel, who authorities allege left the area outside the Venu nightclub with Correia, is now charged with kidnapping, resulting in death — a federal charge carrying a mandatory life sentence in prison.
Coleman's trial began Tuesday in federal court in Boston, where Assistant U.S. Attorney Elianna Nuzum told the jury Correia was abducted, sexually assaulted, and killed by Coleman, according to The Boston Globe.
Nuzum said Coleman's DNA was discovered in Correia's vagina, rectum, and under her fingernails.
David Hoose, Coleman's attorney, reiterated that his client is not guilty of kidnapping and told jurors they should only focus on that charge, since Coleman is not facing any others, the Globe reports.
To convict Coleman, prosecutors must only prove that Coleman kidnapped Correia, which resulted in her death, and traveled across state lines. Prosecutors, in November, determined they will not seek the death penalty against Coleman.
Coleman, Hoose said, "is more than a terrible series of events that took place in the early morning hours of Feb. 24, 2019.
"Nobody wants to be known or remembered by the worst thing of their lives," Hoose added.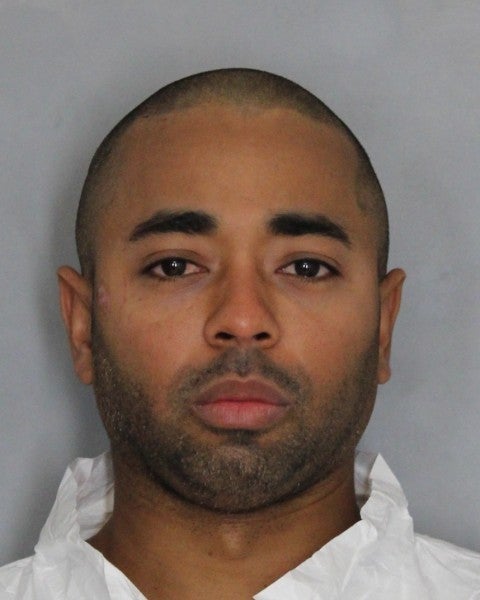 Video footage, released in court on Wednesday, shows Correia fell to the ground outside the nightclub after she was pushed out of a vehicle by an Uber driver, when she entered the car intended for someone else, Nuzum said.
Coleman approached Correia and took her hand — a moment that shows Coleman "is not the kind of person who is going to stand by when a woman needs help on a cold night in the city of Boston," Hoose said.
Correia got into Coleman's car voluntarily, he said.
"There clearly was a fight between Jassy and Louis," Hoose said.
He added that "what happened in that car was not a planned event and it was not initiated" by Coleman.
Here's what law enforcement officials alleged happened in February 2019:
An earlier version of this timeline first appeared on Boston.com in 2019.
Saturday, Feb. 23, 2019
Correia, the mother of a 2-year-old daughter living in Lynn, went out to celebrate her birthday with friends on the night of Saturday, Feb. 23, then-Suffolk County District Attorney Rachael Rollins told reporters.
The group went to Venu, a nightclub in Boston's Theater District on Warrenton Street.
In testimony during Coleman's trial on Tuesday, Aja Hiltz, Correia's friend, said she and Correia spent the night dancing and drinking champagne, according to the Globe.
Correia wore a new orange jumpsuit and left Venu with her three friends at closing time, but she became separated from the group, Nuzum told jurors.
Sunday, Feb. 24, 2019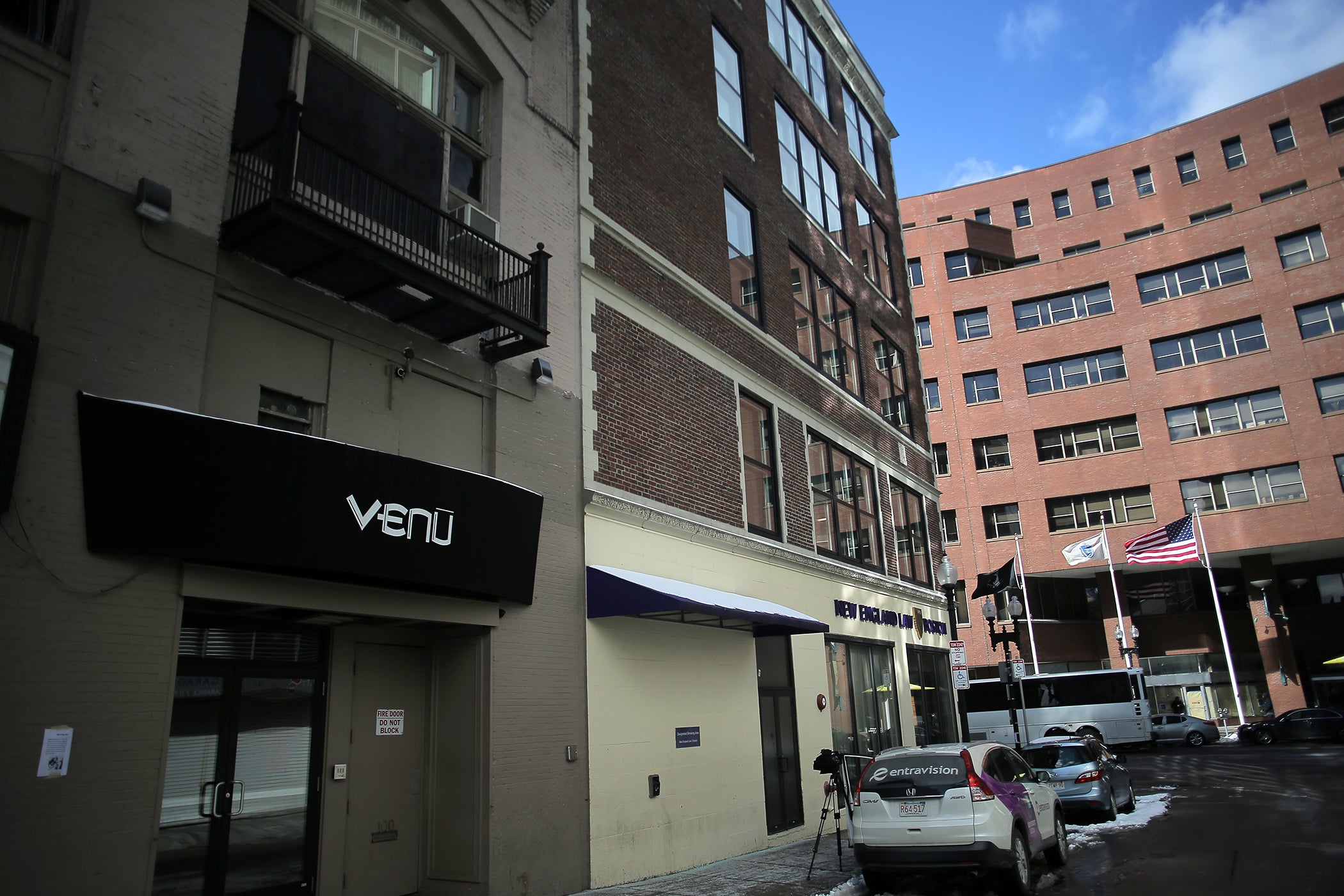 In the early hours of Sunday, Feb. 24, Correia is seen on the sidewalk on Tremont Street near the nightclub, socializing with several people at 2:14 a.m., according to surveillance video footage reviewed by Thomas Zukauskas, an FBI special agent.
Nuzum said Tuesday footage also shows Correia, who appeared to be intoxicated, entering an Uber vehicle that was not intended for her, according to the Globe. Correia was pushed out by the driver and fell to the ground.
A man, later determined to be Coleman, approaches her and the pair is seen leaving the area before entering a red sedan, Zukauskas wrote in an affidavit filed in Boston federal court.
Earlier that night, Coleman allegedly entered Venu and scanned his Rhode Island driver's license at the door, which showed his listed address as 95 Chestnut St. in Providence, according to the affidavit.
Boston police previously said Correia — who was wearing "big hoop earrings, an orange jumpsuit and a jean jacket with an image of red lips and pink wings on the back of it" — was seen entering the car near Tremont and Herald streets, which is just south of the Mass. Pike.
It is the last known moment Correia was seen moving.
According to another surveillance video reviewed by the FBI, the red sedan enters the parking lot of Coleman's apartment building in Providence — some 50 miles and an hour's drive from Venu — about two hours later around 4:15 a.m.
Coleman allegedly parks the car, leaves, and returns with a "light-colored blanket," the affidavit says.
"A short time later, Coleman walked from the red sedan towards the front of the building carrying a body with long hair and orange pants …. I believe that this footage shows Coleman carrying the victim into his apartment building," Zukauskas wrote. "Video footage from the building's lobby shows that, at approximately 4:27 a.m., Coleman entered the building carrying a woman's body. I am familiar with the appearance of the victim and recognize the woman as the victim. Coleman put the victim on the floor and dragged the victim to the building's elevator. The victim was naked from the waist up and was wearing orange pants. The victim was not moving and her body was limp."
At 4:29 a.m., Coleman can allegedly be seen on video dragging Correia off the elevator and toward his sixth-floor apartment.
Tuesday, Feb. 26, 2019
After not having seen Correia since she left Venu early Sunday morning, a friend accompanies Correia's father around 5:30 p.m. to report the 23-year-old missing to Boston police, according to Zukauskas.
As the two filed their report that day, unbeknownst to them, Coleman allegedly makes a trip to Walmart, where receipts show he purchases three Tyvek suits, duct tape, two candles, electrical tape, a mask, surgical gloves, two pairs of safety goggles, a respirator; and "CLN Release Bleach bath," according to Zukauskas's report.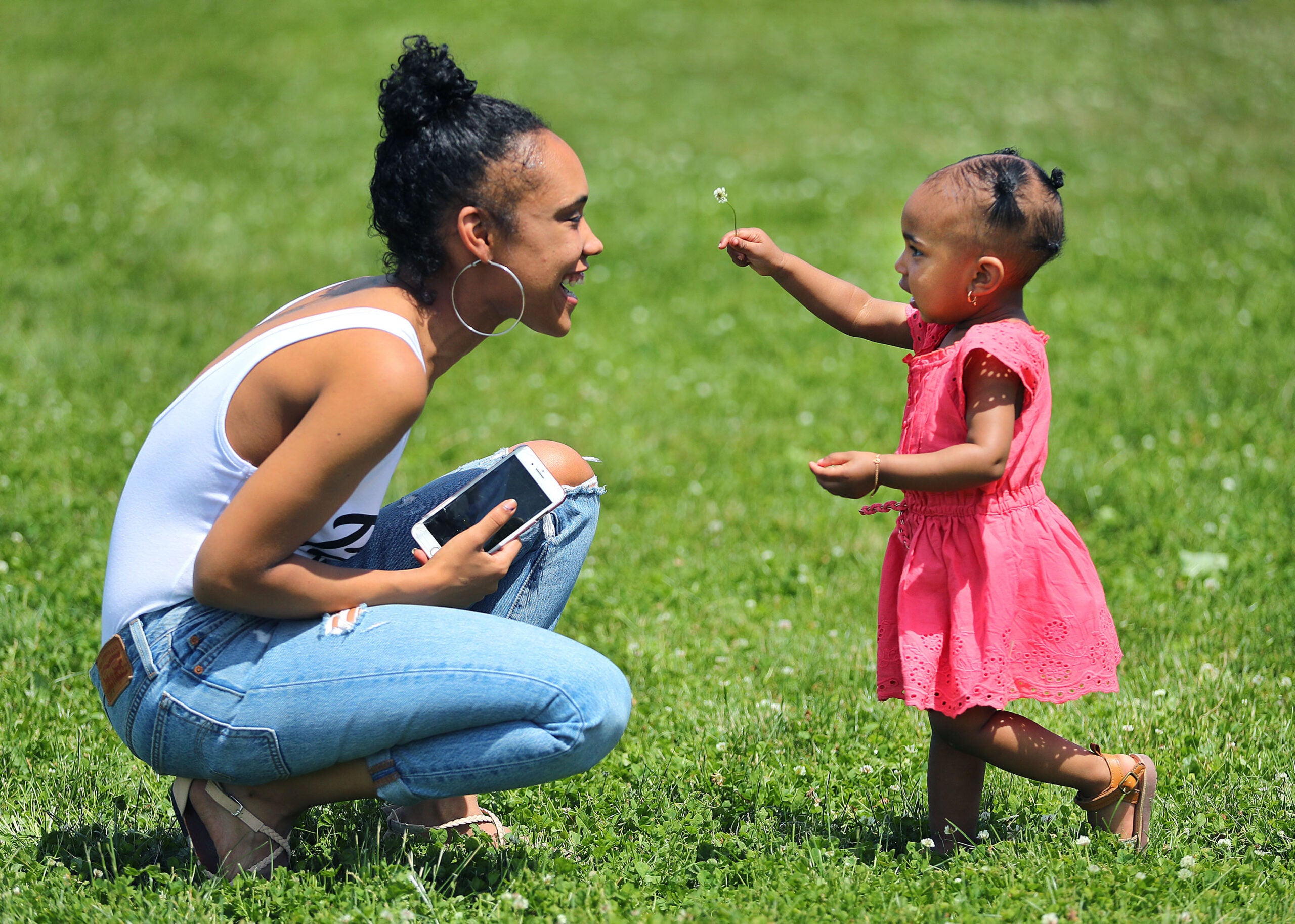 He was seen driving a red Buick sedan in the store's parking lot, Zukauskas wrote. Authorities later learn Coleman does not have a vehicle registered to his name, but that a 2016, red Buick sedan is registered to his mother in California, the report says.
Surveillance video at Coleman's apartment shows him entering with Walmart shopping bags, officials said.
Wednesday, Feb. 27, 2019
On Wednesday night, Boston police post a "missing person alert" for Correia. Included are photos of her and the man she was last seen with, as well as surveillance video.
Meanwhile, a video taken at Coleman's apartment building shows him entering around 9:58 p.m. with "a large dark-colored suitcase with bright blue piping," Zukauskas wrote.
"The suitcase appeared to be in new condition with sales tags affixed," he wrote.
Thursday, Feb. 28, 2019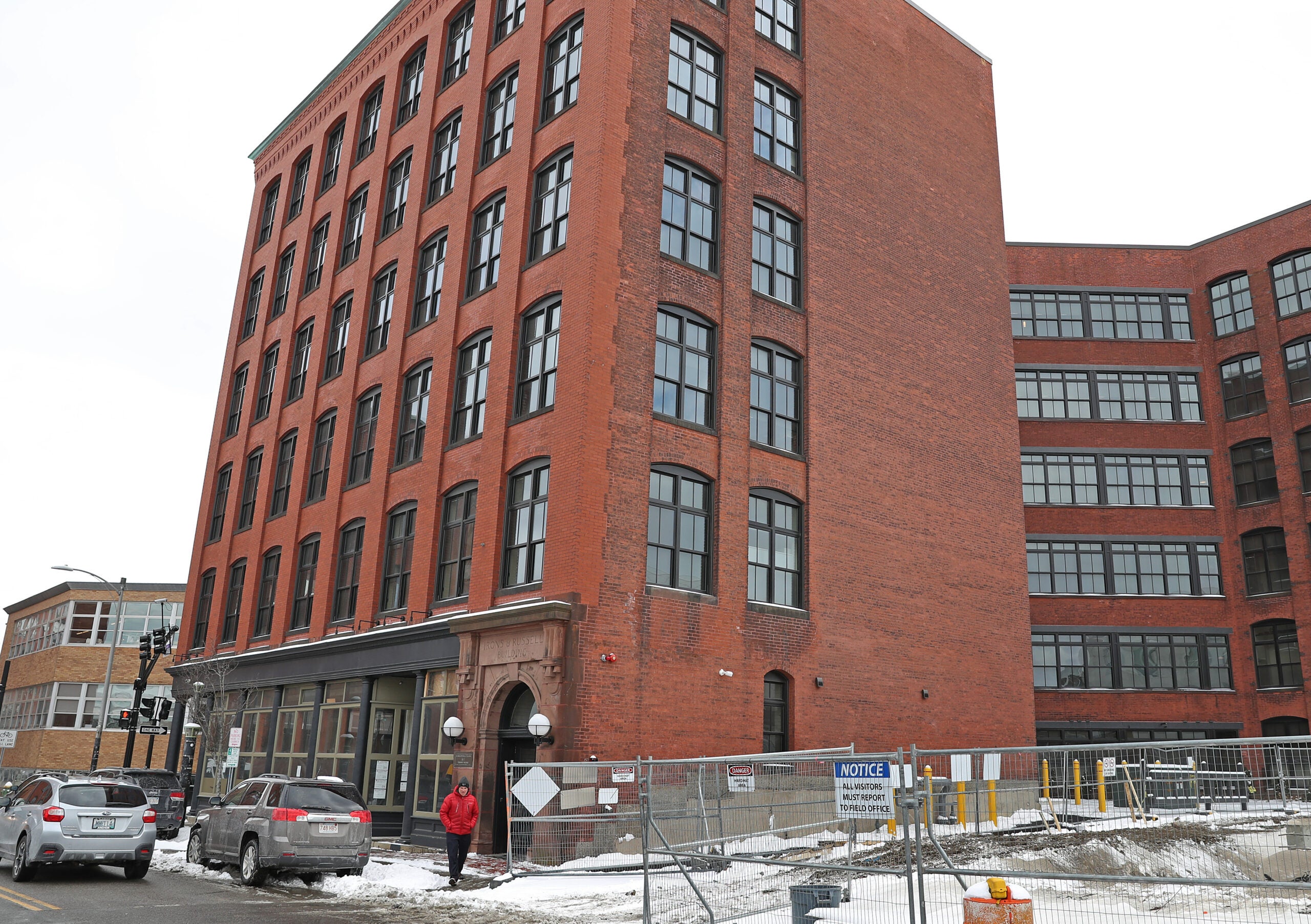 Hours later, at 1:15 a.m., Coleman allegedly wheels the suitcase "from the direction of his apartment towards the building's elevator," the affidavit states.
"A few minutes later, Coleman exited the elevator and wheeled the suitcase across the parking lot and placed the suitcase into the trunk of the red sedan," Zukauskas wrote. "Coleman appeared to have difficulty lifting the suitcase into the trunk."
Between 2:44 and 4:02 a.m., Coleman allegedly leaves the building several times with cardboard boxes, trash bags, a bottle of bleach, a computer tower, a black laptop case, and a small duffle bag, the report says.
Since she was last seen the morning of Feb. 24, Correia is never seen leaving Coleman's apartment, then-U.S. Attorney for Massachusetts Andrew Lelling told reporters.
With a search warrant in hand, law enforcement officers collect evidence at Coleman's apartment later in the day.
They find two respirator masks, among other items, and notice the cover to one of four cushions on a sofa is missing, according to Zukauskas.
"In a dumpster outside of the apartment complex, white trash bags, a bag containing plastic sheets, men's jeans with bleach stains and a belt, a white nylon hooded coverall, an empty box of baking soda, clear safety goggles, a respirator mask, duct tape packaging, rubbing alcohol, Walmart bags, used plastic gloves, an empty package from a car air freshener, three empty packages of purifying charcoal, and a sponge were recovered," a statement from Lelling's office reads.
Midday Thursday, Coleman's picture is posted by Boston police as a suspect in the kidnapping case.
A broadcast describing his vehicle was put out by the state of Rhode Island, and he is later found after 2 p.m. on Interstate 95 near Wilmington, Delaware, according to an affidavit filed by a Delaware State Police detective.
A state police trooper ordered Coleman out of the Buick and asked him if anyone else was inside the car, according to Zukauskas.
"Coleman stated words to the effect, 'She's in the trunk,'" he wrote in the report.
There, in the trunk, police find a "large dark-colored suitcase with blue piping," believed to be the same as the one Coleman was seen carrying the night before, Zukauskas said.
He wrote: "Law enforcement opened the suitcase and observed a black plastic bag inside the suitcase. Inside the black plastic bag was a light-colored sofa cushion cover. Inside the cushion cover was the body of a woman who appears to be the victim, who was deceased."
The body had blood on its face and "significant bruising" and was bound with duct tape, the report states. A "white powdery residue" — authorities believe to be baking soda — was found over the body.
"A duffle bag, a pair of new long-handled loppers, plastic garbage bags, clothing, a red plastic gas container, a green butane lighter, black gloves, charcoal air purifiers, air fresheners, tinted safety glasses, plastic Walmart bags, work towels, cloth work-gloves, a new set of DeWalt pliers, a laptop, a computer hard-drive/tower, and disinfectant wipes were also recovered in Coleman's vehicle," the statement from Lelling's office says.
Photos of the sedan reviewed by Zukauskas show the sedan's windshield is cracked in two places on the passenger side, according to his reports.
"Preliminarily, it does appear that (Correia) put up a struggle," Lelling said Sunday, adding it was not clear if the damage to the window was a result of that.
Lelling told reporters it appears Correia died due to blunt force trauma and strangulation.
When he was arrested, Coleman had "a large bandage on the right side of his face," Zukauskas wrote.
When asked about it, Coleman told a police trooper, "It's from the girl," the report states.
Newsletter Signup
Stay up to date on all the latest news from Boston.com
Denial of responsibility! galaxyconcerns is an automatic aggregator around the global media. All the content are available free on Internet. We have just arranged it in one platform for educational purpose only. In each content, the hyperlink to the primary source is specified. All trademarks belong to their rightful owners, all materials to their authors. If you are the owner of the content and do not want us to publish your materials on our website, please contact us by email – [email protected]. The content will be deleted within 24 hours.