Joyful, queer-centered love stories have been basking in the glow of both critical and popular acclaim lately, and rightfully so. 
With new seasons of Netflix's "Sex Education" and the sweet-natured "Heartstopper," Prime Video's international romance "Red, White & Royal Blue" and R-rated teen sex comedy "Bottoms," it appears that the media finally understood audiences would show up for fun romances featuring LGBTQ+ characters. This is mainstream, escapist fare, as opposed to the tragic or messy narratives that have been more prevalent in queer arthouse films or cable dramas. Not only are these stories broadly appealing, but it turns out they're also profitable.
It's about time. But also . . . what took so long?
Not to downplay these successes, but it feels like we've been in a "Groundhog Day" time loop doomed to repeat the same teasing cycle: celebrate onscreen wins in queer-centered romance that a broad audience embraces . . . and then wait another year until it happens again. Remember the hoopla around "Alex Strangelove," "Booksmart," "Love, Simon," "Love, Victor," "The Half of It," "Fire Island" and "Bros"? None of these exactly ushered in the Golden Age of queer love stories. 
And make no mistake, they're needed. Increases in anti-LGBTQ bills and political rhetoric, not to mention violence against trans individuals and the banning of books with queer content demonstrate the urgency for a counternarrative to this demonization. And what's more humanizing than making a deep emotional connection with another person? If Hallmark can claim two whole channels for its year-round heteronormative love stories, LGBTQ+ people should be able to naturally seek out similar content. 
In fact, the hunger for these stories isn't just in the U.S. but worldwide, sending viewers to the one place that's been meeting those needs consistently: Asia. 
The global love for Boys Love
"Kiseki: Dear to Me" from Taiwan (Rakuten Viki)Countries like Thailand, Japan and Taiwan have been producing popular queer love stories in volume for quite a while now. Starting out as a type of manga known as yaoi in the 1970s, the genre evolved into what's known as Boys Love or BL. Transitioning into web comics, anime and then eventually live action, these wildly popular TV shows and movies are embraced by audiences around the world, similar to how Korean dramas have been.
It's odd to have to define BL, which is neither new nor particularly hidden. But with the exception of Teen Vogue and Vice, few Western media outlets have acknowledged the genre's presence, much less its legitimacy. But that doesn't lessen its importance to queer communities who haven't been finding what they need in the West.
"There are exceptions, but a happy ending is kind of one of the staples of a BL show."
Salon spoke to a few BL fans, all of whom identify as LGBTQ+, about the appeal of the BL. Three identify as either trans queer or nonbinary, two identify as bisexual, and one as asexual. Four are people of color from America, and two of the women interviewed live in Norway and Australia, respectively.
"I've always realized that as a queer person, there has to be other representations," says Petruce Jean-Charles, 26, an audience engagement editor specialist. "Even if it's a different culture there has to be. So I got into Korean BL. And then from there, I got into Thai BL and then Japanese, Taiwanese and so forth. I wanted to see how they portray relationships issues, things that I wouldn't know in America or from my background."
"I think for a long time, a lot of Western queer media – I think a lot of BL fans will say, 'This is very one-note, it's very white-centric,'" says Alexa, 29, one of the four hosts of "Lovecast, the BL Podcast." "And a lot of it was very sad. You get these very depressing movies, not very many happy endings. Those stories of course, have their place, and a lot of the times, they're true to the queer experience that a lot of people have had. 
"But it's that thing of when you're living that every day in real life, when you're watching TV, sometimes you want something that's a bit more of a fantasy," she continues. "And I think that's where BL comes in. There are exceptions, but a happy ending is kind of one of the staples of a BL show. So you get that guaranteed positivity that you didn't always get from Western media." 
The effusive reception to Prime Video's international romance "Red, White & Royal Blue" proves what Asian BL producers already knew: a global audience craves these stories. A week after its Aug. 11 premiere, Amazon Studios released information about the movie's success, revealing that "fans all around the world" watched, making it the No. 1 movie worldwide on Prime Video, and that the title "trended on Twitter in 32 markets globally."
The studio also noted that "a huge surge of new Prime membership sign-ups directly correlated to the film's release."
Sure, some of the success could be attributed to fans of Casey McQuiston's original novel on which the movie is based. But it wouldn't be wrong to also acknowledge the collective worldwide power of BL fans, especially for live-action BL. Monthly online lists alert BL watchers of upcoming titles and which countries are producing them. For the most part, Asian countries led by Thailand are featured. But this summer, the lists for August included two Western titles: "Heartstopper" and "Red, White & Royal Blue."
BL fan origin stories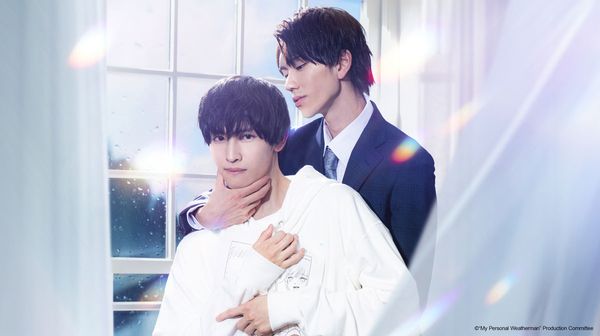 "My Personal Weatherman" from Japan (Rakuten Viki)It's to be expected that many consumers of Asian media – whether it's K-dramas, manga or anime – would be more open to also watching Asian BL series. That's how "Lovecast" co-host Heather, 31, became a fan.
"I was about 16, 17 when I discovered K-dramas and then I went down a bit of a rabbit hole trying to consume as much Asian media as possible," she says. "I remember stumbling upon on YouTube 'Seven Days,' the Japanese BL and 'Takumi-kun' and just binge-watching those shows and being like, 'Holy crap! What is this?'"
Co-host Kayla, 27, adds, "I discovered the Thai BL series 'Love By Chance' on Tumblr one day and ended up falling headfirst into the genre after that."
Tumblr appears to be a hotbed of BL activity. Not only did "Lovecast's" Alexa also become introduced to BL there (with the controversial "Grey Rainbow"), but Snopes fact checker Izz LaMagdeleine, 24, did too. (Snopes and Salon are both under the same ownership.)
"I saw 'Semantic Error' the Korean BL on my Tumblr. I saw it was on Viki, and it's only like eight episodes, 30 minutes max [each]. I was like, 'Oh, that's doable,'" they say. "And so I watched that in one night – had not done that in a while. I found it really fun. I found it really charming."
South Korea only entered the BL game as recently as 2020, and "Semantic Error" is one of the country's most acclaimed and beloved titles so far. Based on the web novel of the same name and starring two K-pop idols (Park Seo-ham formerly of KNK and DKZ's Park Jae-chan), "Semantic Error" was named one of Teen Vogue's best BL dramas for 2022. In the cheeky but heartfelt comedy series, two rival college students find themselves collaborating on a video game and becoming more than friends.
Adds LaMagdeleine, "I still think about that first episode scene where one of the characters is trying to find the other [computer science major], and he's like, 'He's always wearing a flannel. I can find him. It'll be fine.' And then everyone [in that class] they're all in flannel. That scene is so funny to me."
Finding BL through K-pop is another common story. "Lovecast" co-host Pixie, 34, had already been familiar with BL's print origins but it was the fierce K-pop stans that brought her to the TV series.
"I discovered BL when I was only 14, mostly Japanese manga," she says. "A couple of years ago though I discovered 'TharnType' through K-pop twitter. It was my first Thai live-action show. And I was hooked." 
K-pop idols starring in BL are a natural fit, although the connection may not be obvious from the outside. Not only does casting idols lure in K-pop fans, which are legion worldwide, but they also share traits with BL fans. Besides predominantly featuring attractive young men, both K-pop and BLs foster a close parasocial relationship between its fans and stars – and shipping is an integral part of the culture. It's not unusual to find K-pop fans not only have a bias (favorite member), but to also have a couple to "ship" among their favorite groups – whether those band members are actually together or not. 
Jean-Charles points out how the shipping culture has also led to speculation about how much of idol behavior is true or perhaps exaggerated as part of fan service.
"There have been conversations about whether K-pop artists, male artists are profiting off of being very lovey-dovey with their other teammates in terms of in a BL sense," they say. "So there's that discourse where I see it sometimes. I'm like, 'OK, you guys are really close. And I love that it's not a weird thing for you. But I also wonder how much is it is natural and how much of it is for show for your fans that love that.'" 
While queer representation is a factor for why and how viewers worldwide seek out Eastern media, BLs – like K-dramas – also offer a different perspective by featuring Asians whose love interests are other Asians. While not everyone watching shares those specific racial identities, it's nevertheless inspiring for Western viewers to witness romances featuring people of color who are in the majority.
"Even though I'm not Asian, watching media that was centered around people who were not white, and was also queer media was a huge draw for me," says Alexa. "There was not a lot of Black people in Western queer media. Usually, if there is they're paired with a white person. So going someplace where you're seeing shows that are basically almost all people of color, some mixed people in there as well – was really refreshing."
K-Ci Williams, who's been spearheading Teen Vogue's BL interviews and think pieces, recently wrote, "I'll always champion BL dramas, because they have made me feel seen as a queer person of color, more than anything created in the West ever has."
The pandemic BL boom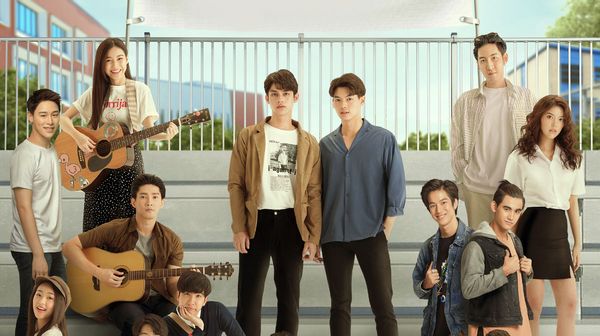 "2Gether: The Series" from Thailand (Rakuten Viki)Pandemic lockdowns beginning in early 2020 prompted the discovery of Asian media for those staying at home and seeking additional entertainment. Not only did this mean that even more people made their way to K-dramas, but BLs also enjoyed a boost. One series in particular made one of the biggest impressions, forever changing the BL game.
There's no need to wait another year or even another month for a queer love story when it comes to BL.
In February 2020, Thai TV rom-com series "2Gether: The Series" premiered and caused a sensation on social media with each episode's weekly rollout, while viewership surpassed expectations. That year, it had become one of the "Top 10 Most Viewed Television Series" on LINE TV and YouTube, and later inspired a sequel series and movie. It also rocketed its two leads, Bright and Win, into international superstardom, bringing them to 18.5 and 14.5 million Instagram followers, respectively.
In a sort of reversal from Korean artists, Bright Vachirawit Chivaaree's breakout in acting preceded his musical fame. Now, the 25-year-old is the most followed artist in Thailand, and he's also a global ambassador for Burberry as well as Calvin Klein, sharing the latter role with the likes of BTS' Jungkook, Blackpink's Jenny, South Korean footballer Son Heung-min and rapper Kid Cudi, among others.
Some people credit "2Gether" with the increase in BL production across Asia, even inspiring the Philippines to break into the genre with its the first Pinoy BL "Gameboys" during lockdown. The genre is so popular and plentiful that at any time, BL fans are watching multiple series weekly. Jean-Charles estimated they were currently watching seven series, while LaMagdeleine counted up to 10. World of BL – a site that facilitates BL viewing by providing up-to-date release schedules and how to watch – lists 17 currently airing series as of Oct. 1. 
There's no need to wait another year or even another month for a queer love story when it comes to BL. The biggest problem is fitting them into your life. As many K-drama fans have already found, watching current TV shows as well as catching up on the dramas that have come before could be a job in and of itself.
Even though live-action BL may have begun as a Japanese media product, it's Thailand that has become the leader in producing TV series and movies ever since 2014's "Lovesick: The Series" gained popularity. Standing out among the multiple producers of Thai BL is GMMTV, a combo talent agency and production company that makes TV shows, songs and music videos. As such, it has been able to create the BL star-to-musical artist pipeline that we saw with "2Gether" star Bright. (He has since left GMMTV when his contract expired and struck out on his own.)
While under contract to GMMTV, BL stars are cast in multiple projects, overlapping with past co-stars and creating new "couples" until the right onscreen chemistry is found. It's not uncommon to spot GMMTV favorites in multiple shows a year, sometimes making cheeky references to their previous roles or even their own lives in a meta wink to fans. This overlap continues with actors who sing on the OSTs, appear in music videos or even perform viral TikTok dances of their fellow stars' songs.
It's a cross between the old Hollywood studio system and the Marvel Cinematic Universe . . . but with queer love as superpowers. 
For Western audiences, many of these BL producers – such as Thailand's GMMTV, Dee Hup House, Mandee and Studio Wabi Sabi – have provided their series for free on YouTube with English subtitles. (Expect episodes split in four parts and numerous ads including outrageously conspicuous in-show product placement.) This not only invites easy discovery of titles, but also natural cross-pollination to other titles in the network.
"That's one of the things that for me really stands out with BL. The actors, especially if it is GMMTV, they'll be in the same BLs and so it just feels very connected. In 'My School President' for instance they are explicitly talking about 'Bad Buddy.' There are  so many Easter eggs. It's really easy to get hooked."
There's one hitch for Western viewers ready to delve into the world of GMMTV BLs though. Some of its most popular titles – including "2Gether," "My School President" and "1000 Stars" – are no longer on YouTube in certain locations. Instead, streaming service Rakuten Viki, which has been providing Asian media content since 2010, has acquired those GMMTV titles, with more on the way.
While the more mainstream platforms like Netflix and Hulu have slept on BLs, (a search on U.S. Netflix brings up two Asian BLs . . . and "Heartstopper") Rakuten Viki hasn't. Billed as "The Heart of Asian entertainment," Viki has been providing the West a consistent centralized source for a wide range of Asian media, including the ubiquitous K-dramas, variety shows, awards shows and of course BLs. 
According to Karen Paek, Rakuten Viki's VP of Marketing, the streamer boasts 75 million registered users worldwide, with most subscribers based in the U.S. Audiences in Latin America and Europe are also growing. She notes that BL is "one of the most watched categories" along with romantic comedy, fantasy, horror, thrillers and action. Since the pandemic lockdown, Viki's average monthly watch time has increased 18% year-over-year.
The West historically has often shown initial resistance when it comes to acknowledging Asian excellence.
"We're introducing new Boy Love shows and movies almost every month to keep our platform filled with exciting and relevant content," she says. "Our audience has always been interested in a wide array of content, including BL, and we continue to invest in this type of diverse entertainment. Some of the most popular BL titles on Viki right now are 'Love in the Air,' 'Be Mine Superstar,' 'Jun & Jun,' 'Stay with Me,' 'Semantic Error,' 'My Personal Weatherman' and 'TharnType.'"
In the meantime, plenty of other networks and studios – like the Korean company Strongberry – are still providing their BLs on YouTube, awaiting discovery.
The BL support network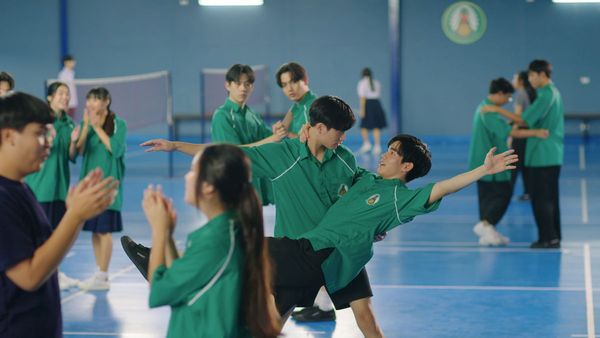 "My School President" from Thailand (Rakuten Viki)With so many countries – Thailand, South Korea, Japan, Taiwan, Philippines and even China and Vietnam to an extent – producing so many BL series, they offer a wide array of actors, styles, tones, themes and target demographics. It's just a matter of determining your particular flavor.
For example, those seeking a more chaste yet still charming BL could try high school series such as Japan's "Kieta Hatsukoi (My Love Mix-Up)," South Korea's "Light on Me" or Thailand's "My School President." That last title, about a school president with a crush on the lead of a rock band, would also appeal to those who enjoy the "High School Musical" franchise.
"LoveCast" host Kayla enjoys the "soulmates" subgenre and cites "Until We Meet Again" as one of their favorites. "The story is the perfect amalgam of beautiful and tragic, similar to the archetype of Romeo and Juliet while still maintaining those elements that make BL so fun," says Kayla.
In the series, star-crossed lovers tied together with the red thread of fate are reincarnated for a second chance. Other soulmate-type of BLs include the more fantastical "Color Rush" and "La Pluie."
"In 'La Pluie' this guy's parents divorce and they're soulmates," explains LaMagdeleine. "So that kind of traumatizes him, and he's very bitter about it and doesn't want a soulmate. But every time it rains you lose your hearing, and your soulmate is the only person who can hear you or talk to you magically from whatever distance. And so he one night talks to his soulmate. And he also meets this veterinarian that turns out to be his soulmate. So it's basically about the choice of love and how important that is and how you really have to work at it."
Jean-Charles adds, "We can have conversations or discourse about do soulmates actually exist? Should you wait for your soulmate? Should you make your own path?"
In contrast, Pixie prefers the less romanticized enemies to lovers BLs. 
"'Semantic Error,' a Korean BL, just really had all the things I love with a BL. The leads have great chemistry, the story is original, great production quality. The enemies to lovers is done in a believable way. I've rewatched it so many times!" 
In addition to those mentioned above other BL subgenera include rom-coms, crime dramas, sci-fi, office romance and even horror. A BL watcher is spoiled for choice, which leads to another problem: Which BL series are worthy of watching? This dilemma has led to the need for a global BL community that helps others navigate the world of BL in addition to providing spaces for conversation.
"It's a very saturated market," observes Heather. "There's so many things to choose from now, and half the time you don't know where to start.  I feel you need to find a friend who can give you one or two recommendations, so you can jump in and start there."
That need for community led Alexa and Pixie to a Discord server about BL. Together, they took inspiration from their server conversations and launched "LoveCast: The BL Podcast" along with a third person Coco, who has since stepped down from hosting. Kayla already had a thriving YouTube channel "Moonconsort" discussing BL, and after a few guest stints joined as a third host. Heather had been listening to the podcast on her commute in Australia, which became moot during lockdown. Answering an ad from the "LoveCast" Twitter account led to joining as a podcast assistant and eventually fourth host. After three years of conversations and interviews with BL creators and stars, the foursome recently made a trip to Thailand to shoot multiple in-person interviews with BL stars. 
"I've met so many amazing people through the podcast and talking about BL," says Pixie. "I never expected the effortless friendship I have with Kayla, Alexa and Heather. And now I've traveled to the U.S. to meet them, and we've gone together to Thailand to make content for the podcast. I never expected to be here three years ago. It's surreal."
Kayla adds, "Meeting [Thai actor] Fluke Natouch was too surreal. I've admired his acting since 'Until We Meet Again,' so knowing we have that connection with him makes me proud of everything we've accomplished."
"I think the podcast and its growth aligning (on a much, much smaller scale) with the growth of the BL fandom definitely offers us a unique perspective for reflection," says Alexa. "One of the things that always reminds me of how the BL fandom is continually growing and expanding is when we have listeners tell us just how new they are to BL and how our show gave them perspective on certain shows or actors or aspects of fandom that can be hard to figure out on your own when you're new to any fandom. 
"If it wasn't for BL and the podcast I would have never realized what a beautiful and vibrant country Thailand is. I think one moment that really brought it full circle for all of us was interviewing [actor Talay Sanguandikul]. When we were chatting, we mentioned our interview with Perth, and I think coming back almost three years later and having the chance to interview Talay (who acted as King opposite Perth in 'My Engineer') was something that was really special for us. 'My Engineer' and our love for the RamKing pairing was one of the things we all realized we had in common early on in the pod days. . . . After talking to [Talay] in Thailand, we had some genuinely emotional reactions to the realization that it had happened. It was truly an incredible moment."
The soft power of BL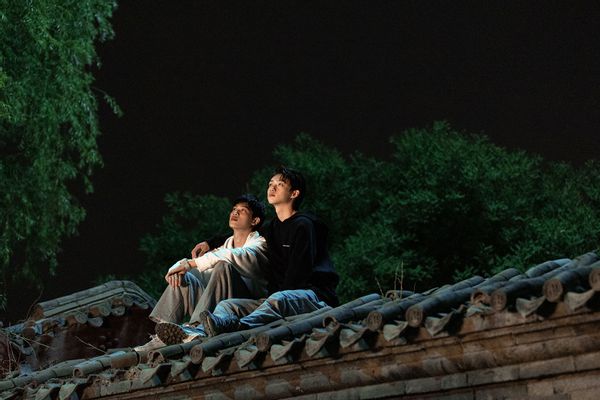 "Stay With Me" from China (Rakuten Viki)In 2016, the Chinese BL series "Addicted" achieved overnight popularity. The show about two high school rivals who were soon to be stepbrothers (and perhaps more) drew 10 million views in the first 24 hours after its initial online release, setting the Chinese streaming record. Its stars Huang Jingyu and Xu Weizhou also achieved overnight stardom with fans shipping the actors. Conversations about the series dominated social media. But all that came to an abrupt end when the series was pulled abruptly from air and banned by Chinese authorities for its "gay and explicit content." The series, albeit incomplete, now has a cult following.
Since then China's most popular BL series have been more circumspect about the relationship between its male lead characters, veering more into intense bromance. Chinese media YouTuber Avenue X explains on an episode of "LoveCast" the ins and outs of Chinese TV standards and how elliptical romance is acceptable but anything explicitly gay would meet with resistance.
However, the sensation that is "Addicted" has not abated. In August a Chinese adaptation of the series, named "Stay With Me" was released, but to circumvent restrictions it was not broadcast in China but was made available everywhere else that wanted it, such as on Rakuten Viki. Each week, viewers tuned in, afraid that somehow this reimagining also would be yanked away prematurely. While this first season ended on a cliffhanger, a writer on the series claims a second season has been contracted. Fans remain dubious having swallowed the bitter pill of disappointment once before.
The hunger for and drive to produce BL meant that this Chinese production was willing to risk possible censorship and heartache to honor a queer love story. To quote "Jurassic Park" scientist Ian Malcolm out of context, "Life finds a way."
In the face of such enthusiasm for BL, it's discouraging to see that the West has remained either ignorant of or possibly resistant to producing its own BL. That is not to say that Western media hasn't created meaningful LGBTQ+-friendly content with a more diverse spectrum of queer characters. More lesbian, transgender, nonbinary and asexual people can be found here than in Asian BLs (Thailand is starting to include nonbinary actors and trans characters), not to mention more people of color and disabled people who are queer. Very few, however, center queer leads.
The West has often shown initial resistance when it comes to acknowledging Asian excellence. The U.S. once discounted Japan and China for the quality of their products. Korean dramas have been around for decades, but only in the past few years have big-name streamers deigned to acquire them. Now they're producing their own. Even K-pop is still written off as lesser-than or a frivolous interest for Gen Z and Millennial women. Guess what? Those generations are increasingly identifying as queer (19.7% for Gen Z and 11.2% for Millennials), and they're just getting older and more powerful.
That said, LGBTQ+ folks have a number of rights and protections in the U.S. that those in the East don't, but considering the overwhelming division in this country and anti-queer rhetoric, many fear that these will be rolled back. Optimistic and crowd-pleasing queer content could go a long way to fostering tolerance and empathy.
In the meantime, queer Asian content still needs to evolve as well. In the celebration of all things BL, the absence of a significant GL (Girls Love) presence has been conspicuous. In this, Japan has produced the most content, but it's still an incredibly sparse field. Searching Rakuten Viki for GL yields two results, as opposed to the streamer's numerous and growing number of BL titles. Taiwan also has the very short "Dear Uranus" series on YouTube by Rabbit and Wolf.
Thailand is naturally trying to replicate its BL success with GL and dipped its toe in with "Gap: The Series," an incredibly popular queer rom-com released in 2022. And this year, the highly anticipated "23.5" series starring two popular GMMTV actresses will be released.
The origins of BL has also created some narrative problems that Thailand is attempting to rectify. Straight women were historically the ones producing BL stories for other straight women. That has created troublesome dynamics in the stories that lead to non-consent. Or, the way two male leads are written had often adhered to stereotypically heteronormative romantic relationships (one partner is considered the "wifey" and is to be protected, etc.).
Increasingly, queer men are taking the lead either in directing or writing Thai BL series, which has led to shows correcting such misconceptions and taking a political stand on issues. In 2022's  "Bad Buddy," about two college students from warring families, the series dispenses with the idea that one partner has to be "cute" and the other one more masculine. It also addresses environmentalism, autonomy and activism.
"'Bad Buddy' is a show where at the end of it, where they're talking about how you maybe can't change the world, but the world can't change you either," says LaMagdeleine. "That was something that was really poignant to me."
---
Want a daily wrap-up of all the news and commentary Salon has to offer? Subscribe to our morning newsletter, Crash Course.
---
Despite that philosophical outlook, it does seem that Thailand is trying to wield BLs as one of the country's five soft power pillars, modeling itself after South Korea and its Hallyu. Despite the Eastern love for BLs though, Taiwan remains the only Asian country to have adopted marriage equality. Thailand is hoping to be next.
In numerous recent BL series, characters raise the question of marriage equality. In "A Boss and a Babe," an intern with a video game company challenges the women in the office to sign their support for gay marriage, considering their love of watching BLs. Thoughout the series "Cutie Pie," the main couple has been engaged for most of their lives and pledge themselves to each other but acknowledge that the world still won't recognize their union. The finale ends with an extended voiceover about marriage equality. In this year's spinoff series "Naughty Babe," numerous references are made for Thailand to achieve marriage equality by 2026.
In the meantime, Thailand continues to court its international BL fans, sending its stars over borders for in-person fan meetings. Some are as close as Vietnam and Malaysia, while some go overseas to South Korea, Japan and Indonesia. (Not to be outdone, the Korean company Strongberry is sending its "Choco Milk Shake" stars to a fan meeting tour in . . . Brazil.)
These BL stars have become emissaries for their countries and the push for global connection. In a recent post on X (formerly Twitter), Thai actor Bright shared a photo of himself posing with "Red, White & Royal Blue" star Taylor Zachar Perez with the caption: "Alex x Sarawat," referring to their BL character names.
This encapsulation of East meets West couldn't have found a better soft power ambassador of shipping.
Read more
about this topic
Denial of responsibility! galaxyconcerns is an automatic aggregator around the global media. All the content are available free on Internet. We have just arranged it in one platform for educational purpose only. In each content, the hyperlink to the primary source is specified. All trademarks belong to their rightful owners, all materials to their authors. If you are the owner of the content and do not want us to publish your materials on our website, please contact us by email – [email protected]. The content will be deleted within 24 hours.