The true story behind what the "Sarah Lawrence College sex cult" first made headlines in 2019, when New York Magazine ran an in-depth feature titled "The Stolen Kids of Sarah Lawrence." At the forefront of it all was Lawrence "Larry" Ray, the father of a Sarah Lawrence student who sexually, psychologically and physically abused his daughter's schoolmates and acquaintances for more than 10 years.
Everything began in 2010, when Larry moved into his daughter Talia's shared dorm shortly after his release from prison. Per Talia, Larry was an admirable father and mentor who had fallen victim to crooked government officials. He allegedly owned bars and nightclubs in New Jersey during the 1980s, traded stocks on Wall Street, helped take down ex-New York City Police Commissioner Bernard Kerik and even befriended Soviet Union leader Mikhail Gorbachev's interpreter, Pavel Palazhchenko. He also advocated for his self-proclaimed "Quest for Potential" philosophy, which he used to indoctrinate Talia's close friends into a horrific cult-like group built on sexual exploitation, abuse, forced labor and prostitution.
These are all are explored in Hulu's docuseries "Stolen Youth: Inside the Cult at Sarah Lawrence." Directed by Oscar-nominated filmmaker Zach Heinzerling, the three-part series features intimate conversations with several survivors along with never-before-seen audio and video footage of Larry.   
"I think the goal is to understand how it happened and to sympathize with the survivors and understand their story in a deeper way — and hopefully learn something about yourself and society," Heinzerling said about the series, per IndieWire. "You don't often get to see someone heal from this kind of abuse [onscreen]. It showed a level of strength and courage in someone to rid themselves of that shame and embarrassment that they might have felt in the aftermath of this and begin a process of healing."
Here are the 7 most harrowing moments from the series:
Cyndi from "Stolen Youth: Inside the Cult at Sarah Lawrence" (Photo courtesy of Hulu)
Friends and acquaintances of Talia recalled that her father's first victim was Talia's close friend, Isabella Pollok. Larry and Isabella would often spend time together alone in Isabella's room, which wasn't worrisome to her housemates who believed he was helping Isabella cope with her personal struggles.
Prior to Christmas break, Larry spoke with Isabella's mother, Cyndi, and alleged that her daughter had been molested when she was younger. He continued, saying that Isabella would take her own life if she spent break at her home in San Antonio, Texas:
"Cyndi, you were a terrible mother back then," Larry added in a voice recording included in the docuseries. "You were negligent. You didn't protect your daughter. That was then. That's not today. Today, you probably wouldn't let that happen."
Cyndi said that at the time, she didn't have the money to go see her daughter in Yonkers, New York, and she rarely could even talk to her on the phone.
"I swear to you, the only thing I care about is to help Isabella," Larry promised.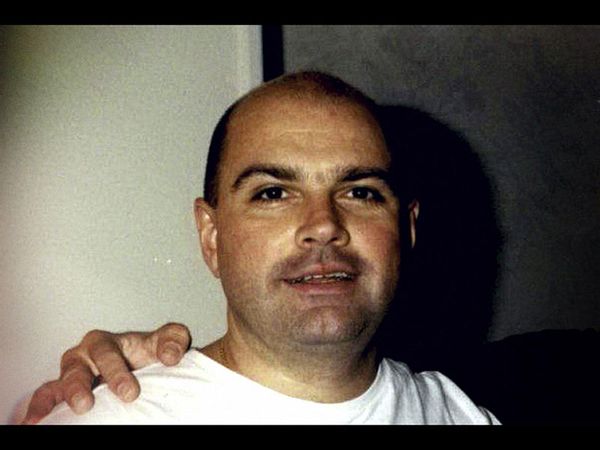 Larry Ray from "Stolen Youth: Inside the Cult at Sarah Lawrence" (Photo courtesy of Hulu)
Larry also hosted his victims in his one-bedroom apartment in New York City's Upper East Side neighborhood, where he subjected them to a Marine-like lifestyle reminiscent of boot camp. Larry also encouraged his victims to embrace their masculinity, femininity and sexuality because he believed that society was incredibly puritanical and that everyone craved sex all the time.
Daniel "Dan" Barban Levin, a survivor and author of "Slonim Woods 9: A Memoir," said that he routinely engaged in sexual relations with Isabella and Larry after turning 21 years old.
"It just was so hard not to feel like she [Isabella] had been sent out," Dan said of the first time he hooked up with Isabella. "What came to pass even after that was that I was explicitly being enrolled in this sexual education, and Larry was my professor and Isabella was his TA."
Dan said Larry believed that Gregorian chants from the 13th century was the best music to have sex to. He also used Isabella as a prop to "teach" Dan about sexual pleasure.
"It did grow into him [Larry] having sex with her [Isabella] and me having sex with her, all three of us together," Dan said. "But this is where my brain starts to block out those memories. But I do remember that there was part of me that felt special . . . I had been brought into the royal court."
Larry Ray from "Stolen Youth: Inside the Cult at Sarah Lawrence" (Photo courtesy of Hulu)
During the 1980s, Larry befriended Kerik, who later introduced him to FBI agent Gary Uher. Larry promised to serve as an informant for a federal investigation into a securities fraud scheme involving Eddie Garafola, a Gambino crime family captain. However, it was later revealed that the promise was a guise for Larry to hide his own involvement in the same scheme. He and 19 others were charged with stock fraud after he agreed to pay a $100,000 bribe to the executive of a bond brokerage on behalf of Garafola.
In April 2003, Larry was officially convicted and sentenced to five years probation. In October 2004, Larry's wife Teresa filed for divorce and in May 2005, Larry filed for bankruptcy. A year later, Larry lost custody over his two daughters and began blaming his ex-wife and Kerik for everything going wrong in his life.
"This is a setup, I'm telling you. Clearly, this has been an onslaught campaign to muddy my credibility as much as possible," Larry asserted in a voice recording.
In June 2007, he violated his probation after allegedly abducting his daughter Talia.
Years later, he concocted a conspiracy theory that tied Talia's friends to Kerik, and Kerik to Larry's arrest. The full story was that Kerik and other cops were talking to Talia's ex-boyfriend Santos Rosario's parents. Law enforcement then paid them off to get Santos and another victim named Claudia Drury to sabotage Larry.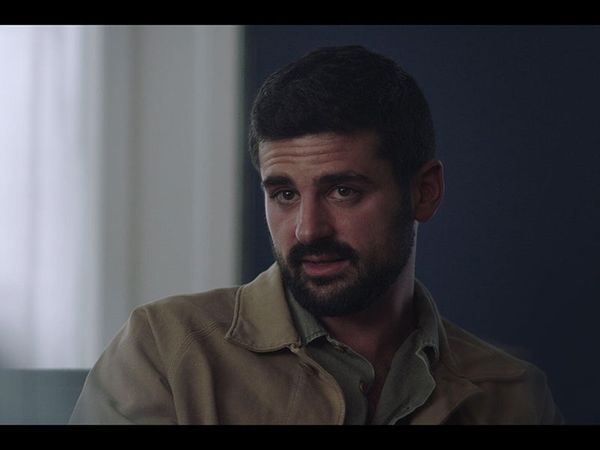 Daniel Barban Levin from "Stolen Youth: Inside the Cult at Sarah Lawrence" (Photo courtesy of Hulu)
To help fuel his theories, Larry interrogated his victims, often screaming at them, hurling slurs at them and beating them until they confessed what he deemed was the "truth."
While interrogating Dan, Larry is seen hitting his stomach repeatedly with a mallet and gripping his tongue with a set of pliers. He's also heard saying, "Next thing that's going to be out is your d**k and balls." On a separate occasion, Larry wrapped an aluminum rope around Dan's genitals and tightened it until he cried out in pain.
"At this point, there's just nothing left of me," Dan said. "We're all just doing this thing that is never going to end."
Dan added that as a result, one night he climbed up to the roof of Larry's apartment and sat on the edge of a water tower that overlooked the city, contemplating suicide.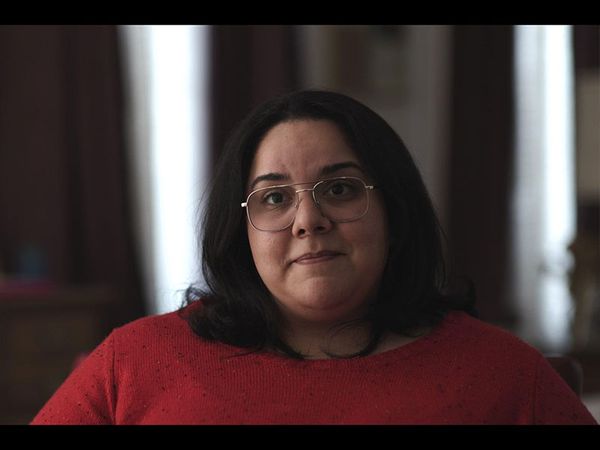 Yalitza from "Stolen Youth: Inside the Cult at Sarah Lawrence" (Photo courtesy of Hulu)
After Dan left the group, the remaining members were Isabella, Claudia, Santos and his two sisters, Yalitza and Felicia Rosario.
Yalitza recalled that Felicia was growing delirious as she further succumbed to Larry's influence. So, to help keep Felicia in control, Yalitza was tasked with "babysitting" her older sister.
Yalitza's relationship with Felicia took a turn for the worse when Larry brainwashed Yalitza into thinking that she was responsible for his deteriorating health. She confessed to "poisoning" Larry, who then brainwashed her into confessing that she had "poisoned" Felicia two years prior.
"As soon as I started confessing that I poisoned her, I remember Felicia looking at me like, 'How can you do this to me?'" Yalitza recalled tearfully. "This is hell for me. When is this going to be over? I confessed to poisoning my sister. I confessed to hurting people. What's after this?"
That confession eventually compelled Yalitza to leave for good. During her escape, she said it was "kind of peaceful because [she] was away from that house." Despite that, Yalitza struggled to move forward without her family and her siblings, who refused to leave at the time.
"I can't talk to my parents. I can't reach out to them 'cause there's a lot of stuff that I haven't processed," she said. "I can't talk to Santos, it was too painful. I just, I can't. And my sisterhood with Felicia fell apart. I don't know if her mind is mended. He [Larry] broke apart my whole family."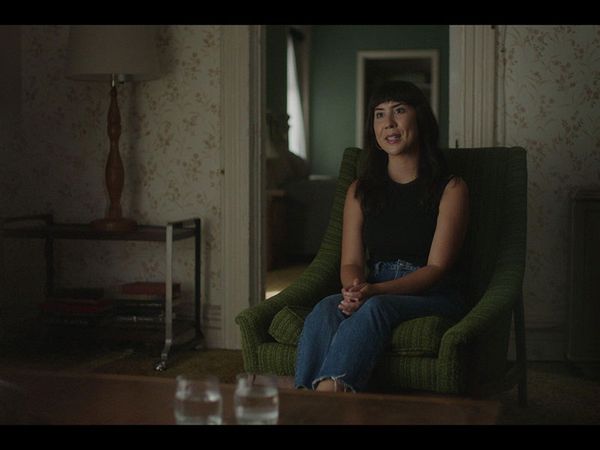 Raven from "Stolen Youth: Inside the Cult at Sarah Lawrence" (Photo courtesy of Hulu)
Journalists Ezra Marcus and James D. Walsh, who both penned the New York Magazine feature, discovered that Larry's original last name was actually "Grecco." Larry also never worked in the Marines, despite claiming to have done so. But he did know multiple politicians and government officials, even though other parts of those relationships were heavily fabricated.
Marcus and Walsh also looked into Larry's prostitution of Claudia, whose photos appeared on escort sites. They learned that Claudia was giving Larry millions of dollars (in 2018, she gave him a hefty sum of $1,005,978) as reparations for "poisoning" him.
"It was still pretty raw when we talked. She really thought she poisoned people and she couldn't find reality, she couldn't get back to it," said Raven, one of Claudia's friends. "She said when she saw the article — just seeing it written down — she had a wake-up . . .  And she just left the sooner she could so she wouldn't have time to change her mind and stay."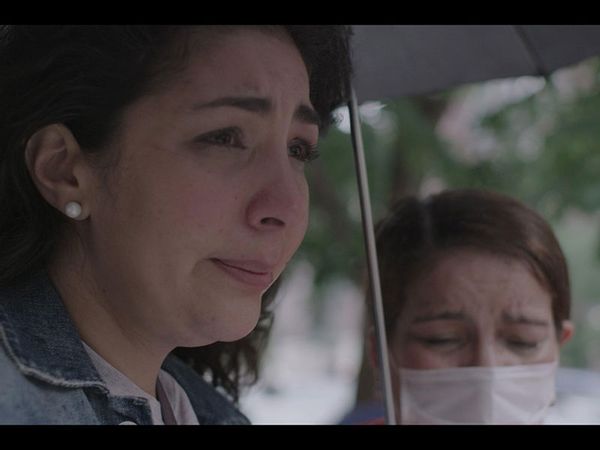 Stolen Youth: Inside the Cult at Sarah Lawrence (Photo courtesy of Hulu)
In February 2020, Larry was charged with conspiracy, extortion, sex trafficking, forced labor and other related offenses. In April 2022, he was officially convicted and pleaded not guilty to the aforementioned charges.
On January 20, 2023, Larry was sentenced to 60 years in prison by Judge Lewis J. Liman. He was also sentenced to a lifetime of supervised release and ordered to forfeit over $2 million and a home in Pinehurst, North Carolina, according to the Department of Justice, Southern District of New York.
As for his daughter Talia, she denied all the claims made against her father in the New York Magazine article. She reportedly moved in with her step-grandfather in North Carolina.
"Stolen Youth: Inside the Cult at Sarah Lawrence" is currently available for streaming on Hulu. Watch a trailer for it below, via YouTube:
Denial of responsibility! galaxyconcerns is an automatic aggregator around the global media. All the content are available free on Internet. We have just arranged it in one platform for educational purpose only. In each content, the hyperlink to the primary source is specified. All trademarks belong to their rightful owners, all materials to their authors. If you are the owner of the content and do not want us to publish your materials on our website, please contact us by email – [email protected]. The content will be deleted within 24 hours.