Get the latest from Brad Hunter straight to your inbox
Article content
"Rock and roll is a vicious game." — April Wine
Article content
Rolling Stone magazine founder and fanboy Jann Wenner has found himself wildly out-of-tune with 2023.
Article content
Like many of his generation, Wenner, 77, thought the party would last forever. He would stay cool for eternity.
It all ended last week when Wenner gave an interview to the New York Times on his forthcoming book, The Masters. It's a compilation of his interviews with gods of Classic Rock Radio like Mick Jagger, Pete Townshend and Bruce Springsteen.
They were, Wenner opined to the Times, the "philosophers of rock."
There were no Black or female artists in the mix because men like Curtis Mayfield "just didn't articulate at that level." Women like Joni Mitchell? She "didn't, in my mind, meet that test."
Wenner's heroes (white men) were different.
Article content
Recommended video
"[They expressed] deep things about a particular generation, a particular spirit and a particular attitude about rock'n'roll. Not that the others weren't, but these were the ones that could really articulate it," he said.
And quicker than you can say cancelled, Wenner was out as chairman of the Rock and Roll Hall of Fame he founded.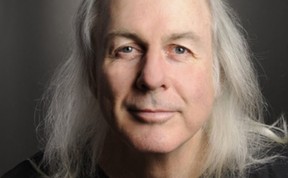 Rock and Roll Hall of Fame nomination committee member — Canada's foremost musicologist — Rob Bowman told The Toronto Sun he wasn't "surprised."
"Unfortunately, if you look at his work and comments over time those attitudes are clearly reflected," Bowman said.
"I have never seen anyone be so foolish, so inflammatory and wrong-headed. It's really sad that in 2023 someone his age could say something that goes against everything."
Article content
And Bowman would know. He, too, has interviewed the white men in Wenner's book, and he has nothing against them. But he's also interviewed Joni Mitchell, Mavis Staples and Grace Slick. They are "very, very smart."
Wenner grew up in San Francisco, a rich kid who attended private boarding and prep schools. He loved rock and roll and was desperate to get closer to his idols, and started Rolling Stone in 1967.
Even then, the one-time counter-culture magazine came under fire. Jazz great Miles Davis noted it "had all white guys in it" while rock writer Ellen Willis summed up its ethos for all time.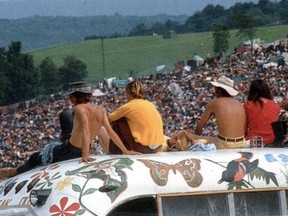 Willis wrote: "When a bunch of snotty, upper-middle class white males start telling me that politics isn't where it's at, that is simply an attempt to defend their privileges."
Article content
Bowman noted there is the real history of rock and roll and there's the Rolling Stone history.
"They [Wenner's staff] were all white, upper-middle class, literary majors obsessed with the lyrics," Bowman said. "There's an interview with Pete Townshend and he's talking about the Vietnam War. What makes him an expert on Vietnam?"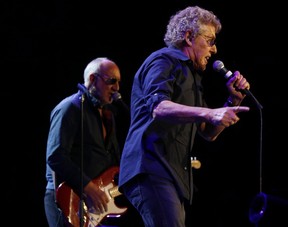 The York University professor said Joni Mitchell is one of the smartest people on the planet, as are Patti Smith, Annie Lennox, Joan Armitrading and Tina Weymouth.
"He put down Grace Slick and Janis Joplin … it's unforgivable," Bowman said. "All of the founding fathers of rock are Black, starting in 1948 or '49. Only when Elvis hits six or seven years later is there a white artist on the scene.
Article content
"Chuck D. [of Public Enemy] and Smokey Robinson. Those men are giants, extremely smart. They are intellectuals."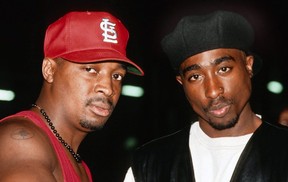 It was Cleveland DJ Alan Freed who coined the term rock and roll and it was he who introduced what was called "race music" to a wider audience of white teens.
Bowman noted that Wenner firmly had his air guitar still plugged into 1971 even as punk and hip hop were gathering steam. Madonna, Lady Gaga, Beyonce and Annie Lennox? Forget it.
"We're long past the point where white men playing guitars is the definition of rock and roll but Jann Wenner was locked into that period," Bowman added.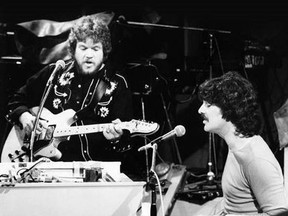 And some of that has been reflected in who does — and more importantly — doesn't get into the Rock and Roll Hall of Fame.
One longstanding omission has been Winnipeg's own, The Guess Who, a band that sold more records than the Beatles in 1970.
Article content
But Bowman said the idea that Wenner and the RRHOF have something against Canadian artists is nonsense.
"Steppenwolf aren't in either. Why aren't the MC5 (Detroit proto-punkers) in? Little Willie John? Sonny Boy Williamson? There are 100 artists that I personally think should be in," Bowman said, adding there are also some who probably shouldn't be in.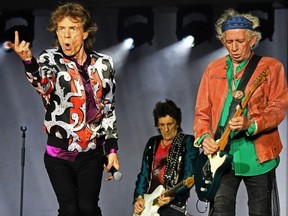 But as the golden era of the 1960s and '70s fades from memories, radio, playlists and culture, it is likely some rock icons will be snubbed.
"Does the Guess Who deserve to be in? I think so," he said, adding that so does disco virtuoso Nile Rodgers. "Why isn't Donna Summer in? Or Run DMC?"
Did Wenner have the power to say who got in and who didn't? Probably. Fan forums have been full of rumours for years on who the impresario liked and didn't. Prog rock, female artists and hip-hop were never on his menu.
Article content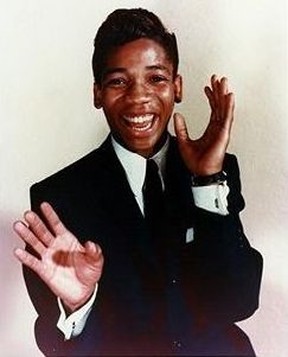 One problem for the Guess Who and Steppenwolf is that they were huge on AM radio when hipsters like Wenner were into FM and the album rock it spawned.
"Rush finally got in but it took a long, long time and they deserve to be in," Bowman said.
Wenner's departure almost certainly means change at the Hall. Future entries will almost certainly more diverse and music is fluid. Rock itself is a mash-up of the blues, country and soul among other tasty ingredients.
"Rock has always been about much more than white men playing guitar," Bowman said. "Jann never knew much about soul and funk. He wasn't interested, and that's sad."
@HunterTOSun
Denial of responsibility! galaxyconcerns is an automatic aggregator around the global media. All the content are available free on Internet. We have just arranged it in one platform for educational purpose only. In each content, the hyperlink to the primary source is specified. All trademarks belong to their rightful owners, all materials to their authors. If you are the owner of the content and do not want us to publish your materials on our website, please contact us by email – [email protected]. The content will be deleted within 24 hours.