The Samsung Galaxy S23 Ultra and iPhone 14 Pro are two of the best phones of 2023, but which one is right for you? I've done hands-on reviews of both smartphones, and now I'm here to help you figure out which one best fits your needs.
---
Top products in this article
Samsung Galaxy S23 Ultra, $1,200 and up
Apple iPhone 14 Pro on AT&T (128GB), $949
Apple iPhone 14 Pro on AT&T (128GB), $999
Apple iPhone 14 Pro on Verizon (128GB), $949
---
I initially tested out the iPhone 14 Pro in September when it launched, and I've been using it as my smartphone ever since. Recently, I got the opportunity to try out the Samsung Galaxy S23 Ultra for myself as well. I've compiled my key takeaways from each device to help you see how they stack up.
Keep reading to learn more about the Samsung Galaxy S23 Ultra and iPhone 14 Pro and see how they compare.
Samsung Galaxy S23 Ultra overview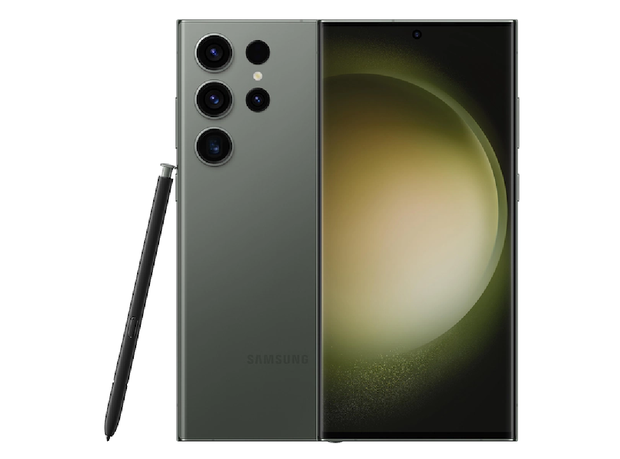 The Samsung Galaxy S23 offers a 6.8-inch screen with a dynamic AMOLED display. It features a super smooth 120Hz refresh rate and a 240Hz touch sampling rate in Game Mode. It runs on the Snapdragon 8 Gen 2 mobile platform. It includes an embedded S Pen and the largest battery of the three models.
The Samsung Galaxy S23 Ultra also offers a pro-grade camera. Samsung even filmed the presentations shown during the Samsung Unpacked event with the Samsung Galaxy S23 Ultra to demonstrate the high camera quality. The smartphone's camera can film in 8K at 30 frames per second. It also includes a new 200MP adaptive pixel sensor to easily adapt to different lighting conditions.
The Samsung Galaxy S23 Ultra will start at $1,200, with storage capacity options of 256 GB, 512 GB and 1 TB. When you order the Samsung S23 Ultra through Samsung's website, you can get a free $100 Samsung credit.
Samsung Galaxy S23 Ultra, $1,200 and up
---
iPhone 14 Pro and Pro Plus Overview

The iPhone 14 Pro and iPhone 14 Pro Max also got some major upgrades over past iPhones. Arguably the biggest update is the inclusion of Apple's new A16 bionic chip. Apple is sticking with the A15 chip for the standard iPhone 14, but shoppers that opt for a Pro model will get the enhanced chip for even better performance. The new iPhone Pro will also offer a brighter display, always-on display option and a more personalized lock screen.  
The iPhone 14 Pro includes Apple's new Dynamic Island, a design change that will display alerts at the top of your phone without disrupting your current activities. Each alert will have a different alert design to easily differentiate them. The Dynamic Island can also help you track background activities, such as music, timers or calls. The Dynamic Island replaces the notch seen in prior iPhone Pro models.
The Pro models feature significant camera improvements with a 48MP main camera. It also includes a new 12MP ultra-wide camera. The new camera system offers improved focus, range and color. Apple has also made improvements to the flash system.
Apple iPhone 14 Pro on AT&T (128GB), $949
Apple iPhone 14 Pro on AT&T (128GB), $999
Apple iPhone 14 Pro on Verizon (128GB), $949
The iPhone 14 Pro Max comes with a larger 6.7-inch screen. 
Apple iPhone 14 Pro Max on AT&T (128GB), $1,049
Apple iPhone 14 Pro Max on AT&T (128GB), $1,099
Apple iPhone 14 Pro Max on Verizon (128GB), $1,049
---
Samsung Galaxy S23 vs the Apple iPhone 14 Pro 

The Samsung Galaxy S23 Ultra and iPhone 14 Pro are two of the top smartphones of 2023. If you need help deciding which one is right for you, keep reading.
Spec comparison
Below, you can see a spec comparison between the Samsung Galaxy S23 and the iPhone 14 Pro and Pro Max.
Samsung Galaxy S23 Ultra
iPhone 14 Pro
iPhone 14 Pro Max
Display size
6.8 inches
6.1 inches
6.7 inches
Battery
5,000 mAh
3,200 mAh
4,323 mAh
Processing chip
Qualcomm Snapdragon 8 
Gen 2 for Galaxy
Apple A16 Bionic Chip
Apple A16 Bionic Chip
Main camera
200 MP
48 MP
48 MP
Front camera
12 MP
12 MP
12 MP
Ultra-wide camera
12 MP
12 MP
12 MP
Telephoto camera
10 MP
12 MP
12 MP
Video recording
8K
4K
4K
Connectivitiy
5G
5G
5G
Price
Starting at $1,200
Starting at $1,000
Starting at $1,100
User interface and experience
The Samsung S23 Ultra home screen offers a more minimalist design than the iPhone's, but you can swipe up to view all of your apps. I was very pleased by how easy-to-navigate the phone was, particularly for someone like me who isn't used to Android devices already. I had no problem setting up the phone, finding apps or adjusting the settings. I liked that it had a Google search bar right on the home screen so I could look things up quickly without having to open up a browser app.
The iPhone 14 interface is highly customizable. You can design different widgets to make it fit your aesthetic. The iPhone 14 Pro also includes a new Dynamic Island feature. The Dynamic Island is a little oval at the top of the phone screen that shows what you're listening to, whom you're on a call with and some other app notifications. You can press down on the small oval to expand the Dynamic Island to easily skip songs, mute calls or make other adjustments. It's not revolutionary, but it was a nice addition to the interface.
Camera quality 
I tested both phones, and I honestly think that both cameras are excellent. The Samsung Galaxy S23 Ultra outperforms when it comes to night photography. It also has 8K video capabilities, something I'm not sure that the average user will necessarily need, but if you're a filmmaker, vlogger or content creator, it's great.
I took the same photos of myself, my dog, sunsets and landscapes with both cameras to compare them. Overall, the camera quality is fairly similar. I do think that the Samsung Galaxy S23 performed better at night and captured more detail in darker areas. In some instances, the iPhone 14 Pro did a better job of capturing more vibrant colors.
I think that the S23 Ultra actually offered a lower learning curve in terms of camera settings, even though the iPhone operating system and the interface were more familiar to me. The S23 camera menu is super clear, and you can take great photos right away. The iPhone 14 Pro camera also takes exceptional photos, but I did have to play around with the setting more especially when using portrait mode. When shooting with the full HDR setting on, the iPhone 14 Pro does make some automatic edits and adjustments to my portraits that often don't quite suit my skin tone. However, aside from that, I have always been incredibly pleased with the clarity of the photos that I'm able to capture on my iPhone 14 Pro.
Display 
The Samsung Galaxy S23 features a crisp, bright AMOLED display, which is beautiful for streaming shows or movies if that is something you like to do on your phone. The iPhone 14 Pro also includes a high-quality OLED display. I do like that the iPhone gives you a choice of display size in its pro model. The 6.1-inch iPhone 14 Pro and 6.7-inch iPhone 14 Pro Max both have upgraded cameras and premium features. Meanwhile, Samsung's 6.1-inch offering is only available in the standard Samsung Galaxy 23 variation without the advanced camera specs.
The always-on display is an iPhone 14 Pro (and Pro Max) exclusive. It is not offered in the standard iPhone 14 nor the Samsung Galaxy S23. When I first got my iPhone 14 Pro, I wasn't sure if I necessarily would prefer an always-on display, but I did find myself missing it while using my Samsung Galaxy S23. Thankfully, the Samsung S23 and S23 Ultra also offer always-on display. It's not the default setting, but I was able to turn it on in settings easily. The S23 Ultra also shows your battery percentage on the dimmed always-on display screen which I thought was a nice touch. 
Set Up
The iPhone 14 and iPhone 14 Pro feature an E-SIM ard instead of a physical SIM card. I saw a lot of discourse on Twitter about whether the switch to electronic SIM cards was a good or bad thing. One thing I will say about the new E-SIM card is that it makes setting up your new phone a breeze. All I had to do was enter my passcode, verify my number and place my old phone next to my new phone. Everything transferred over via Bluetooth in less than 30 minutes. 
The Samsung Galaxy S23 was also very simple to set up. This was my first time setting up an Android, and it was very quick and easy. One thing that I did like was that there is an option to import your data from an iPhone and iPad. I like that they make it easy for people to switch from other device types.
Another thing that stood out to me about the setup process is that the S23 Ultra gives you several options for how you want to lock and unlock your phone. You can choose a PIN, facial recognition, Touch ID or any combination of these options. I loved that there is an option for Touch ID because Apple abandoned that option when it got rid of the iPhone home button, and it's honestly my preferred method of unlocking my phone.
Overall performance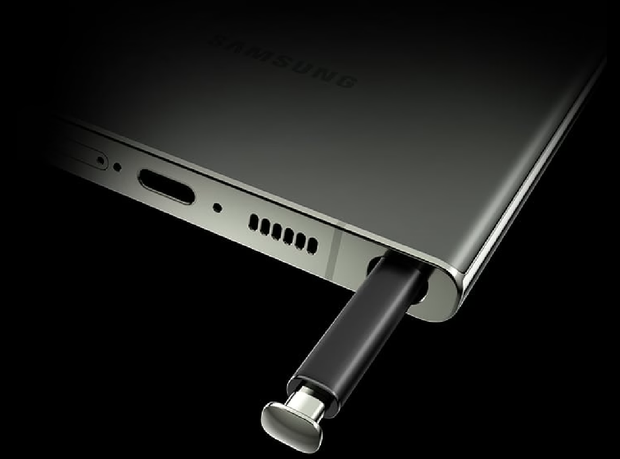 The iPhone 14 Pro features a new A16 Bionic chip for faster performance. I spend a lot of time on my phone during the day and have been happy with the phone's performance. Streaming YouTube videos and TikTok or Instagram livestreams has been a really smooth and easy experience. Everything loads quickly and works well, even when multitasking or using the picture-in-picture feature. My previous iPhone did seem to slow down or overheat a bit if I had too many things going, but the iPhone 14 Pro feels like it's built for multitaskers or more active phone users. 
The Samsung S23 Ultra includes an updated Snapdragon 8 Gen 2 processor. It's fast and responsive when taking photos, searching the web, or playing smartphone games. The audio and video playback was very clear when watching videos or listening to music. The phone is also optimized to perform well while gaming with a 120 hz refresh rate, which gives it a bit of a performance advantage over the iPhone 14 Pro (if you're into mobile gaming). The embedded S-Pen is also a nice touch for taking notes or navigating the device.
Which phone should you choose for 2023  
I think that the choice between the two phones mostly comes down to personal preference and what you want in a phone.
My main concerns when choosing a smartphone are ease of use and camera quality. I think that both the Samsung Galaxy S23 and the iPhone 14 Pro excel in these areas. The user experience on both is excellent, even when using accessibility features. However, it's best to take a look at both interfaces and decide for yourself which one best fits your preferences.
One important factor to consider is how your next smartphone will fit into your overall device eco-system. This is where the iPhone 14 Pro wins for me personally. I'm just not a big fan of Windows computers or laptops, and the iPhone syncs perfectly with my MacBook, iMac and other Apple devices. My editor, Fox Van Allen, also noted that he chose a Google Pixel in part because of how well it synced with his existing Google Home setup. Samsung has done a great job of expanding it's own device eco-system with the Samsung Galaxy Watch 5, Samsung galaxy tablets, and the new Samsung Galaxy Book 3 Ultra. The Samsung Galaxy S23 Ultra syncs well with other Galaxy devices, so it's a great phone choice for Samsung users.
Samsung also introduced some new gaming features with the Samsung S23 Ultra. If you are an avid smartphone gamer, this device is likely a better option for you than the iPhone 14 Pro (and the Samsung Galaxy Book 3 Ultra will probably suit your gaming needs better than the MacBook Pro).
However, one feature that Apple hyped up during its iPhone 14 launch last fall that Samsung has not caught up with is crash detection. If you have young drivers in your household (or on your phone plan) and you're looking for a phone to buy for them, the iPhone's safety features may make it the better choice. If I were a parent of a teenager or college student, I think that this feature would give me some added peace of mind.
Ultimately, either way, you're going to get an excellent smartphone.
Related content from CBS Essentials
Denial of responsibility! galaxyconcerns is an automatic aggregator around the global media. All the content are available free on Internet. We have just arranged it in one platform for educational purpose only. In each content, the hyperlink to the primary source is specified. All trademarks belong to their rightful owners, all materials to their authors. If you are the owner of the content and do not want us to publish your materials on our website, please contact us by email – [email protected]. The content will be deleted within 24 hours.