Every generation of Pokémon games introduces a new roster of Gym Leaders, Elite competition, friends, and rivals, all with distinct theming, personalities, and teams of Pokémon. The Scarlet & Violet games are no exception, with colorful characters you get to fight, befriend, and encounter throughout the Paldea region.
RELATED: Pokemon: Every Evil Team, Ranked
Everyone will have their favorites when it comes to the characters they get to know, so it's impossible to truly rank them based on personality. However, when it comes to design, it's much easier to line them up and asses them. And these ten? They've got aesthetics to beat!
12/12

Director Clavell

The Director of Paldea's esteemed Academy – Uva or Naranja – is quite stylish regardless of what game he's in. With a sharp, color-coded suit jacket, pressed white pants, and shiny shoes, he knows what he's about.

His style is sharpest in Pokémon Scarlet, where he matches with his six premier balls. However, he spends a good chunk of the time we spend with him in the game dressed like an absolute fool so unfortunately, so he doesn't make it too far up this list.
11/12

Champion Geeta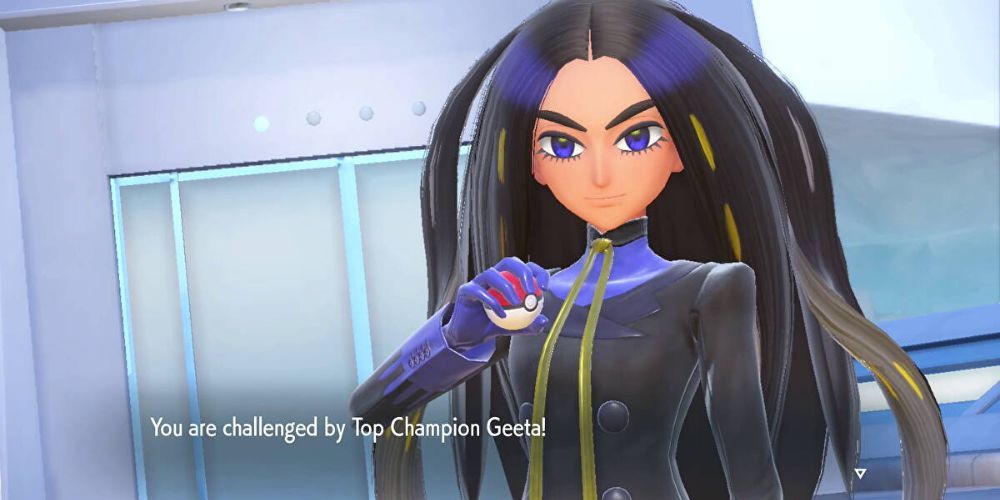 Our latest in the role of Champion, is La Primera Geeta. While she's not the toughest around – possibly compensating for her cutthroat nature with a subpar team order – she certainly does not slack when it comes to her brand.
RELATED: In Defense Of Pokemon Scarlet and Violet's Top Champion Geeta
She has an otherworldly vibe with her floaty hair that boasts colored streaks. Below that is her tailored black suit with blue accents, finished off with a yellow striped ribbon tie and blue Pokémon League gloves. She certainly looks the part of her position!
10/12

Professor Sada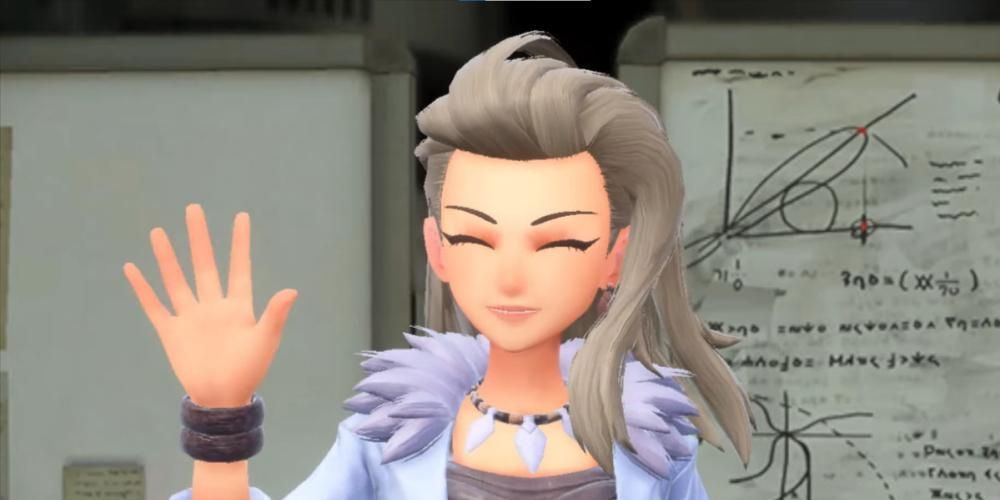 Scarlet & Violet is a first, with each game boasting its own Pokémon Professor. While each is fashionable in their own right, Turo has a simple futuristic design that, simply put, doesn't have much going for it overall.
Professor Sada, however, takes the stereotypical caveman aesthetic but makes it fashionable. Beneath her lab coat, she wears a necklace of bones and a matching belt. She's also dressed in a matching orange crop top and shorts with rips. However, she does lose some fashion points for wearing legwarmers with sandals.
9/12

Ortega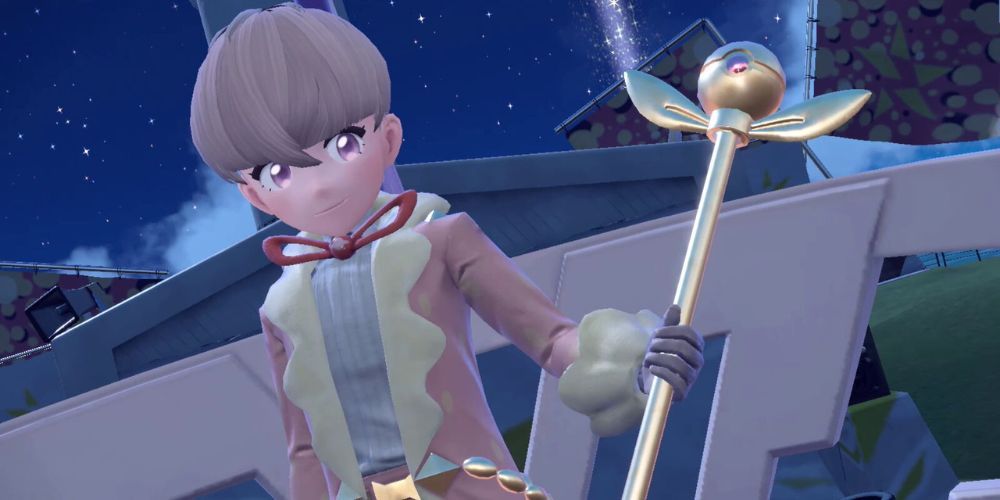 The youngest member of Team Star and the leader of the Ruchbah Squad is Ortega, a Fairy-Type specialist. His tailored look was made by another of the Team Star Bosses, Atticus, in an attempt to boost his confidence to take on the bullies. And honestly, who wouldn't feel confident in Ortega's fit?
The pink tailcoat is a statement piece that makes it so his golden Pokéball staff isn't too much. The ensemble is completed by a pleated white shirt, a dusty rose ribbon tie, and gold accents that bring subtle sharpness to the look.
8/12

Mela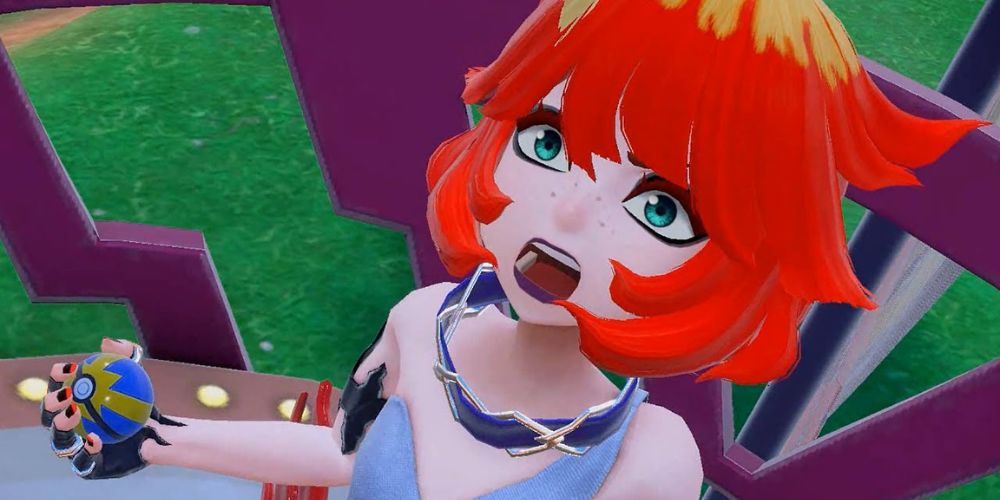 Team Star's Mela, the leader of the Schedar Squad, has a very different vibe from her friend Ortega and her outfit shows off how versatile Atticus's skills are. Her outfit's fiery design matches her spicy persona.
She dresses in a shiny black bodysuit and matching asymmetrical gloves. The bodysuit is topped with a white angular overly decorated by her school crest. Guess she's not the best at being a bad girl delinquent, huh?
7/12

Grusha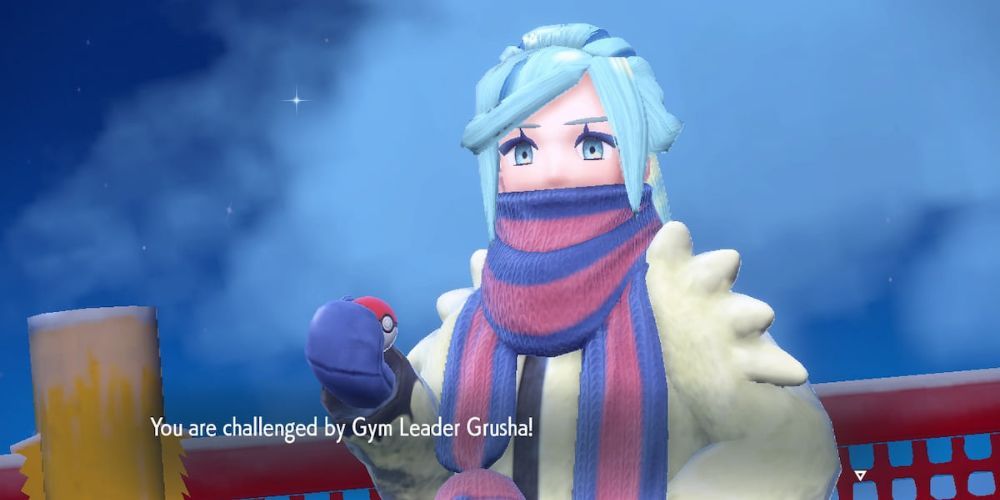 The ex-snowboarding pro, Grusha, is less of a fashion icon and more of just a solid character design. Not only is his outfit comfortable and practical, it shows off his character and his experiences.
Grusha dresses in boots insulated with fur, and practical snow pants. He wears a white, fuzzy coat and a pink and blue knit scarf with a pokéball decoration at the end. The scarf looks handmade, so just who would make him such a thing?
6/12

Iono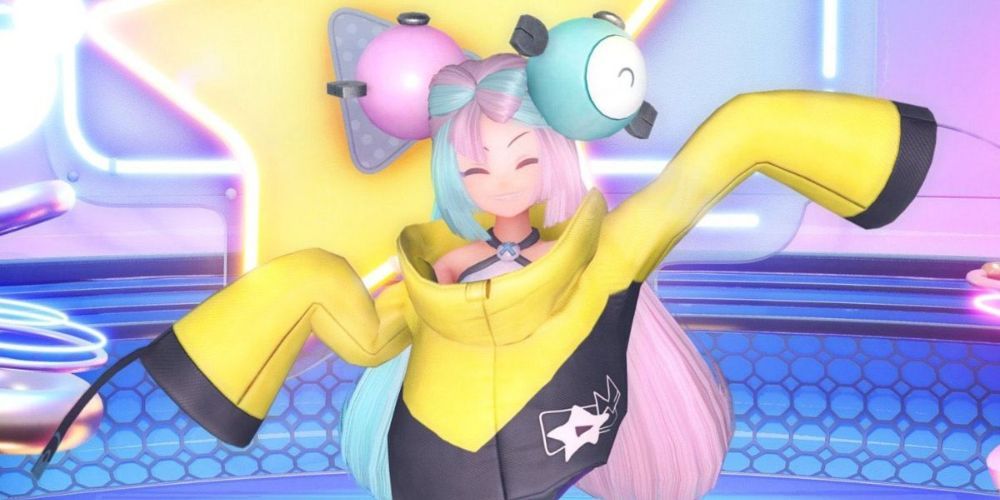 The Gym Leaders who is dedicated to their brand like no other is Iono, the Electric-Type Streamer and Gym Leader. She combines girlish charm in her pastel Magnemite-inspired hairpieces and matching tights, and a tomboyish attitude she shows off with her oversized black and yellow sweatshirt.
She matches her outfit with her stream setup, which is the kind of cohesion that's certain to boost her ratings and definitely boosts her spot on this list. However, this look could definitely go further and would be a sight to see evolve in the future. Possibly in the upcoming anime?
5/12

Larry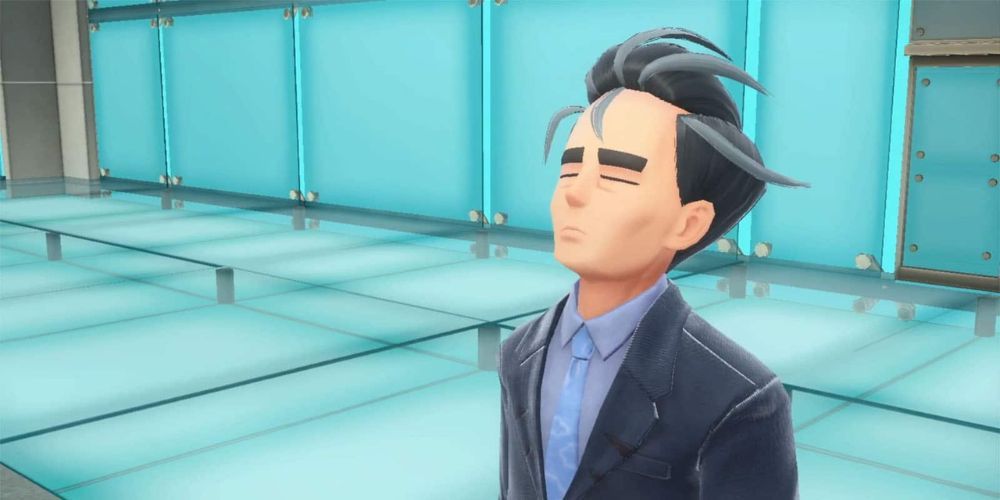 You might not expect to see Gym Leader and Elite Four Member Larry on this list, but it would be a crime not to include this exhausted man. He might not be much to look at on a first glance, but his outfit reveals far more than you might think.
A basic business suit and tousled hair alongside his every present eye-bags that are packed for an overseas trip look distinctly ordinary – which is a testimate to his prowess with normal type Pokémon. He accessorizes this with a cloudy sky-patterned tie, hinting at his Elite Four team.
4/12

Rika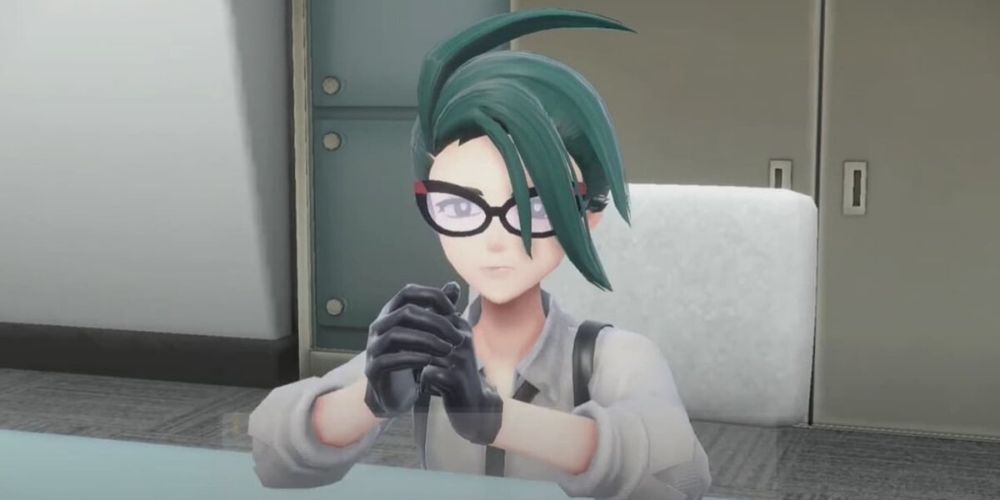 The second Elite Four member we're introduced to is Rika, a Ground-Type specialist whose ace is Clodsire. Her outfit comprises a pair of fitted black slacks, a button-down shirt with sleeves rolled up, suspenders, and an interesting, intricate tie.
RELATED: Pokemon Scarlet & Violet: Pokemon Who Need A Buff
Combine that with her green hair and red eyes, and Rika cuts an intimidating figure. However, aside from her battle prowess, there's nothing intimidating about her. It's rare to see a female character with a design like Rika's, and it's a breath of fresh air to see her portrayed as socially non-threatening.
3/12

Mr. Saguaro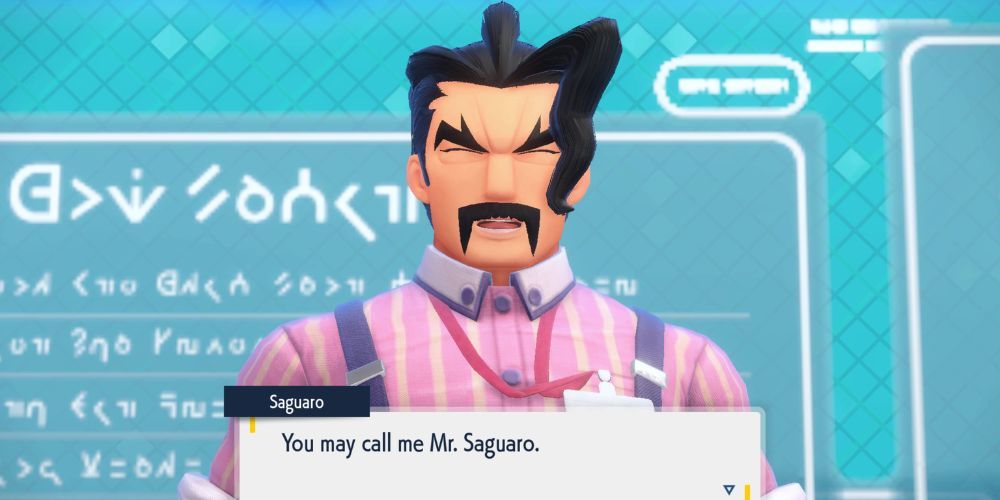 The Home Economics teacher, Mr. Saguaro is what you would call a real character. If you spend enough time with him at school, you'll find that he is held in high regard by the student body as a real tough guy, but he has a secret sweet tooth. A secret that he confides to you.
His design captures this perfectly. He is absolutely built and is secure enough in his masculinity to proudly wear pinks and purples, and an apron featuring Fairy-Type Pokémon. He takes pride in his appearance, is a master of domestic skills, and should be considered a fine example for all the boys at Paldea's Academy.
2/12

Ryme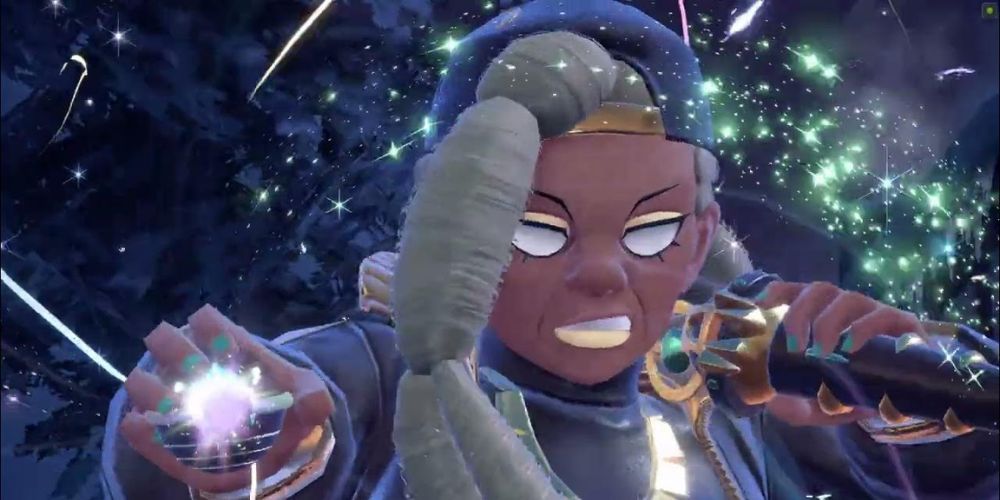 By far the best design to come out of Generation IX is the Ghost-Type Gym Leader, the MC of RIP, Ryme herself. This rap grandma has it all – style, skills, and the attitude to bring all her theming together. Whoever thought to combine rap music with Ghost-Types should give themselves a pat on the back.
Ryme combines some classic hip-hop fashion with a highbrow twist that's reminiscent of Egyptian burial rites. Her black leather dress should clash with her sleek track jacket, but together they create a look that unique, iconic, and has a lot of character. Combine that with her shiny gold jewelry and teal accents that match her piercing eyes, and you've got a design that has yet to be topped.
Denial of responsibility! galaxyconcerns is an automatic aggregator around the global media. All the content are available free on Internet. We have just arranged it in one platform for educational purpose only. In each content, the hyperlink to the primary source is specified. All trademarks belong to their rightful owners, all materials to their authors. If you are the owner of the content and do not want us to publish your materials on our website, please contact us by email – [email protected]. The content will be deleted within 24 hours.