All year round the entertainment industry sells itself to the broader public as forward thinking, culturally liberal and inclusive. Then, nearly every year, the Oscar nominations dispel this blurry vision by showing Hollywood for what it is and always has been, which is a town run by white guys who love patting themselves on the back.
Sometimes they congratulate themselves for taking a stride in the direction of their version of progress. More often their default is to reward their worldview while sometimes allowing for the elevation of a few folks in any given year who don't neatly fit within that box.
The nominations for the 95th Academy Awards do not fundamentally change that.
This is not meant to take away from the incredible achievements of the 11 nominations for "Everything Everywhere All at Once," including its Best Picture nomination and deserving nods for its stars Michelle Yeoh, Ke Huy Quan and Stephanie Hsu and its directors Daniel Kwan and Daniel Scheinert.
When you add in the nominations for Hong Chau's performance in "The Whale" and Kazuo Ishiguro best adapted screenplay work for "Living," along with Domee Shi's recognition for "Turning Red" and the nod that M.M. Keeravaani and Chandrabose received for best original song for the "RRR" banger "Naatu Naatu," this is an outstanding year for Asian representation at the Oscars.
This was less the case for every other non-white director and actor, especially women. Among all the major nominations, only two Black actors received nominations, and in supporting categories: Angela Bassett is up for a supporting actress Oscar for her performance, which was the backbone of "Black Panther: Wakanda Forever" and the first acting nomination for a Marvel film; and Brian Tyree Henry for "Causeway."
Aside from Yeoh's presence among the Best Actress contenders, the rest of that category and the entirety of the Best Actor race is made up of white actors. Kwan is the only Best Director nominee who isn't white.
Never discount the pull of Hollywood royalty in this selection process.
Also, though the recognition for Black actors this time around is paltry, a two-person showing outstrips the lack of Indigenous representation and the sole Latin American presence in any major acting category thanks to a nomination for Cuban-born Ana de Armas portrayal of Marilyn Monroe in "Blonde."
But her selection is evocative of entrenched influences that sway Oscars gatekeepers every year, regardless of the voting body's recent expansion to include more international members. Anyone who participates in Academy Awards prediction pools knows that old habits die harder than John McClane. Here are a few that explain why the Oscars are not as white they used to be but are still reliably white.
Oscar voters love to reward movies about the movie business
Ana de Armas as Marilyn Monroe in "Blonde" (Netflix)
The surest way to gain awards notice is to make a competent feature that celebrates the magic of filmmaking or its history. In that respect it's shocking that "Babylon," the bloated extravaganza from "La La Land" director Damien Chazelle, was shut out of entirely. That is, until you consider the ways that Baz Luhrmann's "Elvis," a Costco-sized sparkler of a flick, checks that box while also delivering a young compelling lead and a bizarre supporting performance by Tom Hanks.
Never discount the pull of Hollywood royalty in this selection process, a truth that also explains the strong showing for Steven Spielberg and "The Fablemans," a fictionalized version of his life story.  Mind you, "The Fablemans" is the precisely the slice of white Americana about boyhood dreams that one expects to occupy a place in the 10-slot Best Picture category. A similar principle applies to the presence of "Top Gun: Maverick" in that race, along with any unspoken relief some might be feeling at Tom Cruise's lack of a Best Actor nomination.
But if Oscar voters were interested in spreading the honors around they would have additional consideration to "Women Talking" director Sarah Polley or Gina Prince-Bythewood, whose superb direction made "The Woman King" a stunning and aesthetically precise spectacle.
This unspoken rule also explains Armas' nomination for "Blonde." Marilyn Monroe is a Hollywood goddess, and Armas seamlessly slid into her skin, capturing the way Marilyn moved and spoke. Having said that, she was also the best part of a terrible movie. And that adds an extra sting to the Oscars' snubbing of Danielle Deadwyler's performance in "Till" and Viola Davis' muscular work in "The Woman King," each featured in films that were substantially better than "Blonde."
Oscars voters love to reward repeats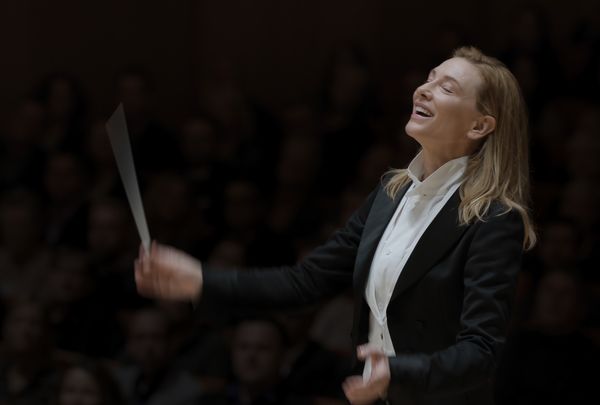 Cate Blanchett in "Tár" (Focus Features)This notion can refer to subject matter or people. The 1930 version of "All Quiet on the Western Front" received a Best Picture nomination. The 2022 film gives it a second shot at the big prize, only this time it comes to us from Germany.
Mainly, though, this habit points to the voter tendency to give Oscars to those who have already won or nominate past winners over first-time contenders. Surprisingly, the Best Actor race is comprised entirely of first-time nominees although three out of five are familiar to the wider audience. But "Fablemans" star Michelle Williams' Best Actress nomination is considered to be something of a surprise until one accounts for her previous Oscar nods; this is her fifth.
Cate Blanchett earned her eighth time at this rodeo with her lead performance in "Tár" and is basically the Meryl Streep of any Oscars race in which Streep is not a contender. This may be the Year of Yeoh, but Blanchett may end up deflating our hopes for the "Everything Everything" star. Voters have proven in the past that they'd rather expand someone's existing statue collection than grant overdue acknowledgement to consistent and consistently overlooked greatness. (Voters, I beg of you: please prove me wrong.)
Voters love Cinderella stories, to a degree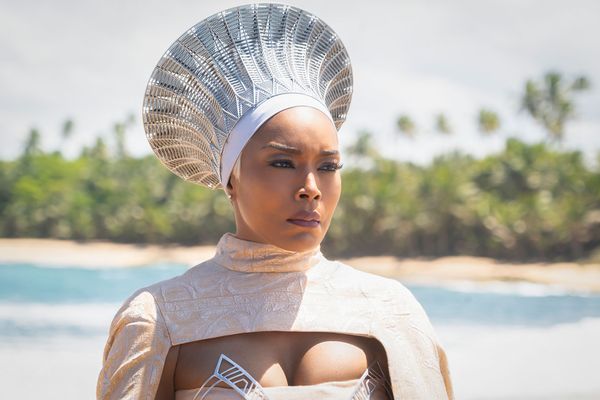 Angela Bassett as Ramonda in "Black Panther: Wakanda Forever" (Annette Brown/Marvel Studios)
Voters have proven in the past that they'd rather expand someone's existing statue collection.
Each year brings the culmination of some previously dimmed star's comeback. In the Best Actor category, that part goes to Brendan Fraser, whose work in "The Whale" is near universally described as utterly moving although the role itself is problematic.
The good news is that this custom also favors Yeoh and Quan, to whom Hollywood had closed its doors before the Daniels opened them to him again. Many fingers are crossed that it brings Bassett a long-overdue win, too. However, Bassett has another factor on her side too.
The Oscars voting process, like Hollywood itself, is highly political
That's the simplest observation a person can make, but the average moviegoer requires a reminder of this every year on the morning of Oscar nominations. If Bassett wins it'll have less to do with some notion of the Academy acknowledging that she should have won 30 years ago for her slam-dunk as Tina Turner in "What's Love Got to Do With It" than Marvel devoting time and resources to get her name and fiery scenes in front of every voter's face, along with persuading the white men who would rather give it to Kerry Condon or Jamie Lee Curtis . . . for reasons having less to do with overall merit than people with power being in their feelings.
---
Want a daily wrap-up of all the news and commentary Salon has to offer? Subscribe to our morning newsletter, Crash Course.
---
Where this really shows is in the nomination for "To Leslie" star Andrea Riseborough for her work in a movie most people have never seen, let alone heard of. The immediate reaction to Riseborough's nomination was outrage among the people who believed Deadwyler and Davis to be a lock for a Best Actress nomination.
On the other hand, Riseborough is also believed to have benefited from a steady social media campaign involving recommendations by, to name a few heavy hitters, Susan Sarandon, Jennifer Aniston, Mira Sorvino, Helen Hunt, Minnie Driver and Melanie Lynskey. If these and other well-known actors also made it simple for voters to watch the film shortly before the vote occurred, that probably explains why this dark horse made it into the final running.
Whether she triumphs on Oscars night is another matter, but for the time being those who supported her can celebrate their successful campaign to get her there. As for the performers and directors who didn't receive calls this morning, both they and we might take some comfort in knowing their performances aren't why they were passed over. Instead look to an industry that may be trying to show they're changing but has a lot of old conventions to retire.
 The 95th Oscar telecast airs live at 8 p.m. ET/5 p.m. PT Sunday, March 12 on ABC.
Read more
about awards shows
Denial of responsibility! galaxyconcerns is an automatic aggregator around the global media. All the content are available free on Internet. We have just arranged it in one platform for educational purpose only. In each content, the hyperlink to the primary source is specified. All trademarks belong to their rightful owners, all materials to their authors. If you are the owner of the content and do not want us to publish your materials on our website, please contact us by email – [email protected]. The content will be deleted within 24 hours.