[ad_1]

At the end of your journey in through Pokemon Scarlet & Violet, defeating everything from the Elite Four to the final boss, the next step as per franchise tradition is a rematch between all eight of the game's gym leaders. There's a story reason for the battles this time — the academy is planning a tournament, and the chairwoman La Primera would love to enter as well, but she is too busy with the Gym Leader Evaluations.
RELATED: Pokémon Scarlet & Violet: Where To Get Every TM
If only a recently crowned champion could do this for her. The Leaders' will be on equal footing now, and some can put up quite the challenge.
Basic Structure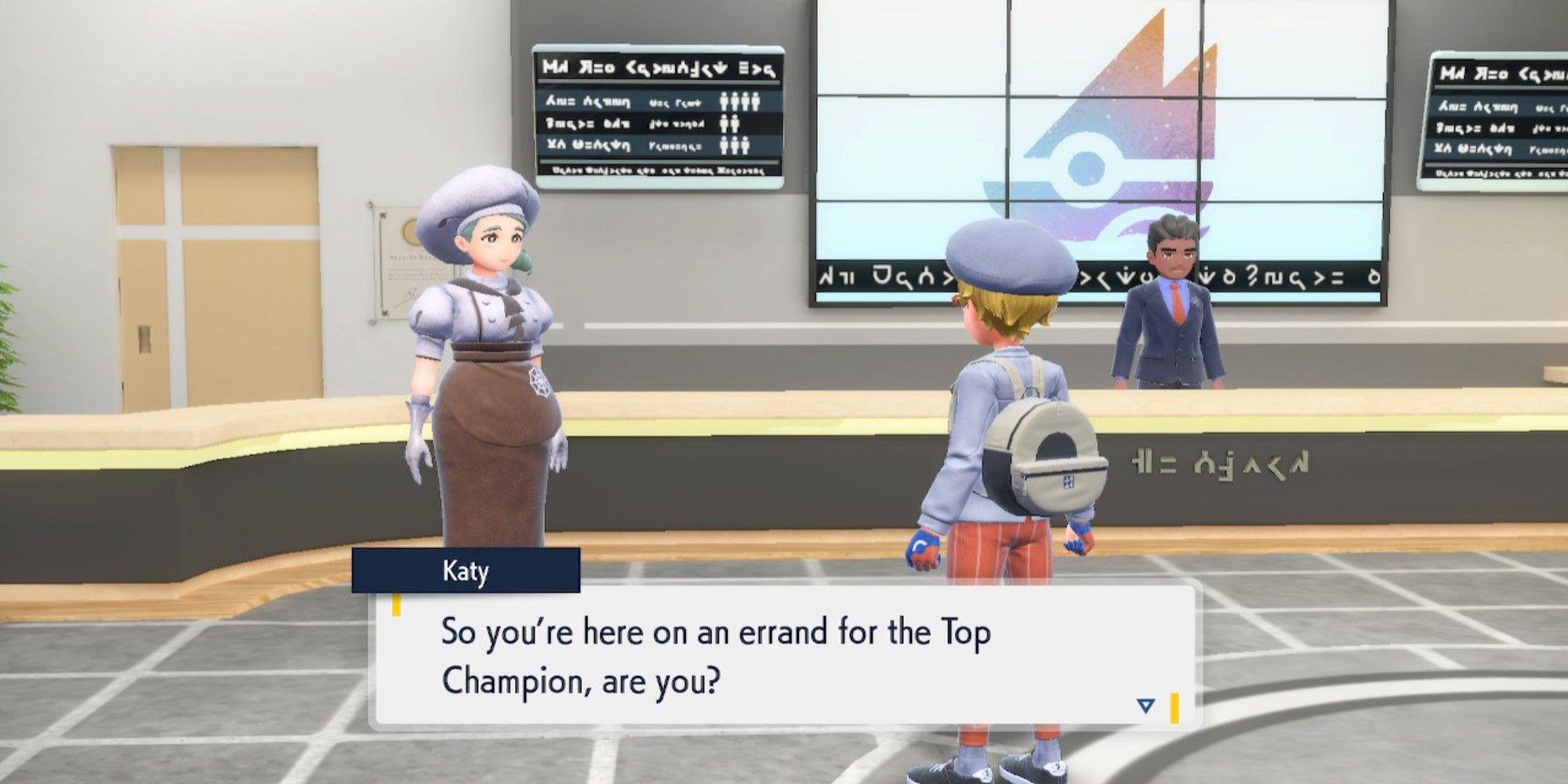 The thing to bear in mind is that each of these rematches will go down the same way. You'll enter the gym to find the leader hanging out at the entrance, and you'll notify them you're taking Geeta's place in their evaluation. They'll accept, and the fight will begin. No tests this time — just straight into the fight.
Each leader will have a fully evolved team of 5 Pokémon.
The first four will always be level 65, but their last Pokémon will always be at 66 and will always Tera Form.
It really won't matter which order you tackle the leaders in because of this.
The gym leaders are equally leveled, and they're only as dangerous as the gaps you leave open in your team planning.
Katy's Bug Evaluation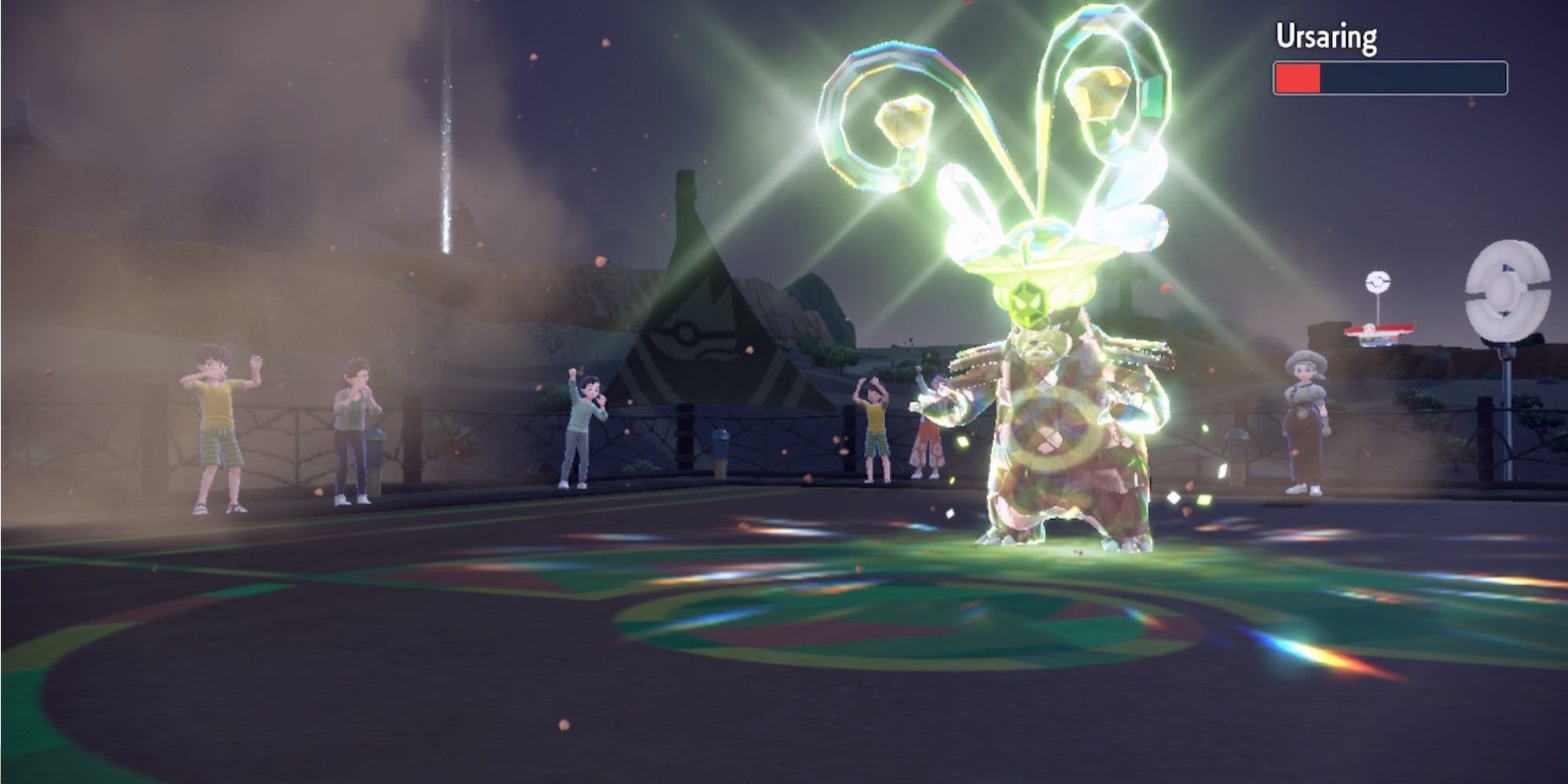 Katy uses Bug-type Pokémon, and during the Victory Road story path, she had the lowest-level team. She acknowledges this before the rematch, saying that this was due to advice that mostly new trainers would start at her gym, so she should be gentle. She would like to take off the kid gloves, and this is not mere words, as she effectively gets the biggest glow-up out of all the leader rematches.
Katy's Team
Lokix
Forretress
Heracross
Spidops
Ursaring
Forretress is 4x weak to Fire, and Heracross is 4x weak to Flying. Bug types can be fast and can hit hard when in the right hands, so for this rematch do not underestimate her. The game will be ready for that mistake on your part.
Brassius' Grass Evaluation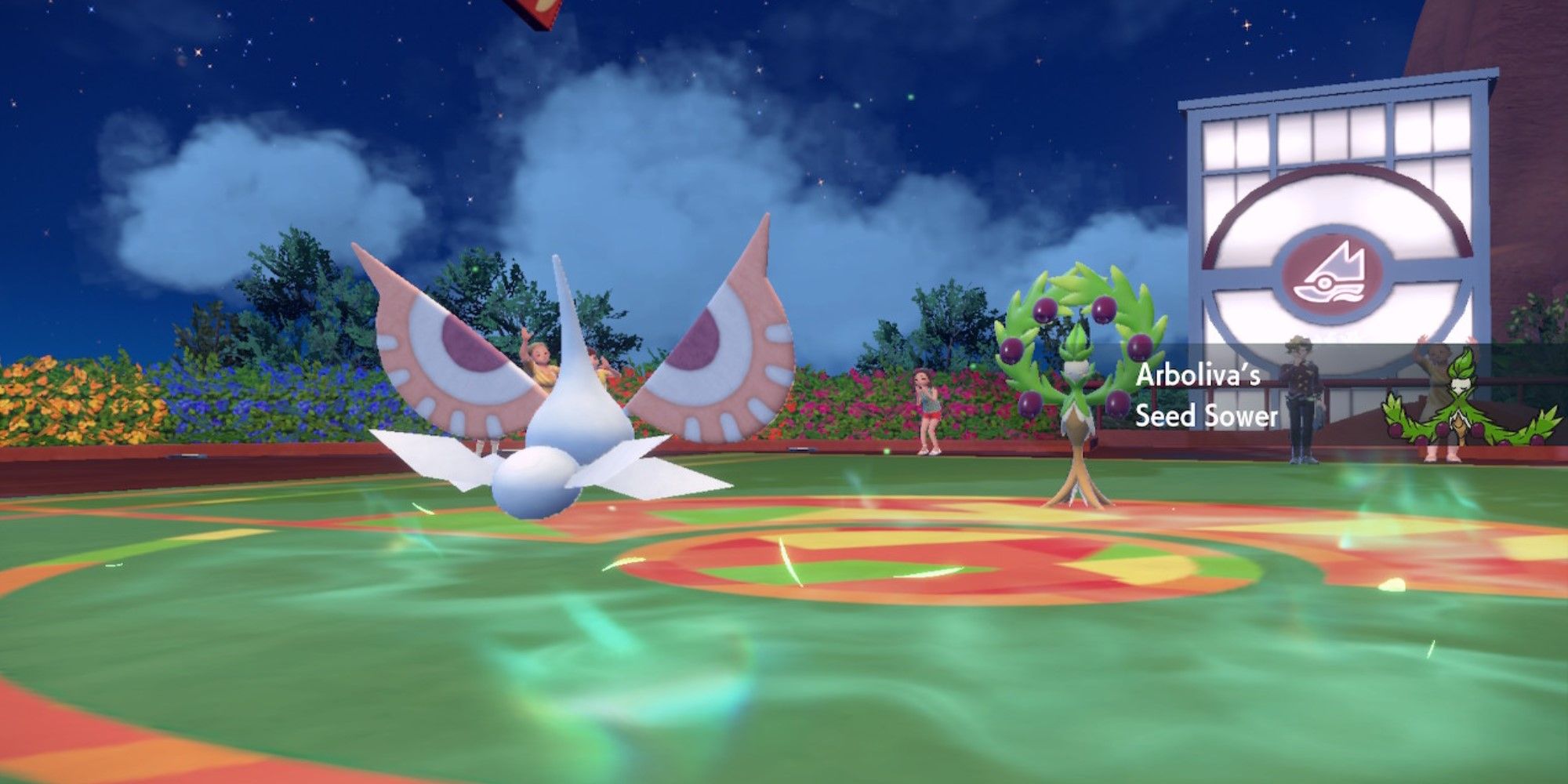 Brassius will also be a major step up from his original fight, due to gaining around 40 extra levels along with a few new party members.
Brassius' Team
Lilligant
Tsareena
Breloom
Arboliva
Sudowoodo
Breloom is 4x weak to Flying, making Flying types an easy recommendation. Be warned Arboliva can instantly make the terrain grassy, which will heal any Pokémon that touches the ground. Simple use of Flying, Bug, and Fire moves should be enough to win the rematch.
Iono's Electric Evaluation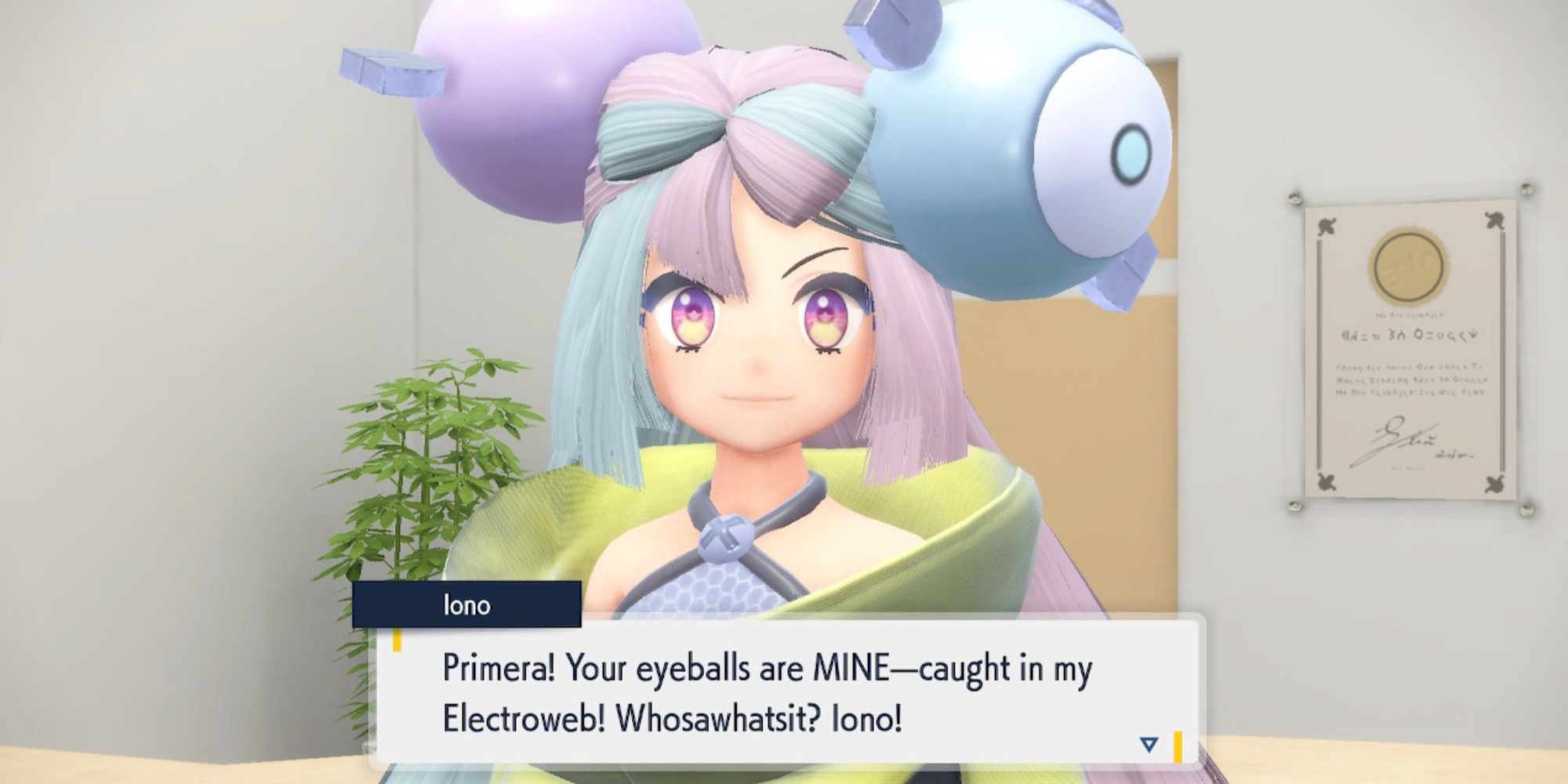 Electric types are only weak against Ground, and just like before, Iono has planned to try and remove this weakness the best she can.
Iono's Team
Kilowattrel
Bellibolt
Luxray
Electrode
Mismagius
While Electrode is not the most serious new addition, the fact her previous team is fully evolved will make her more of a challenge regardless.
Kofu's Water Evaluation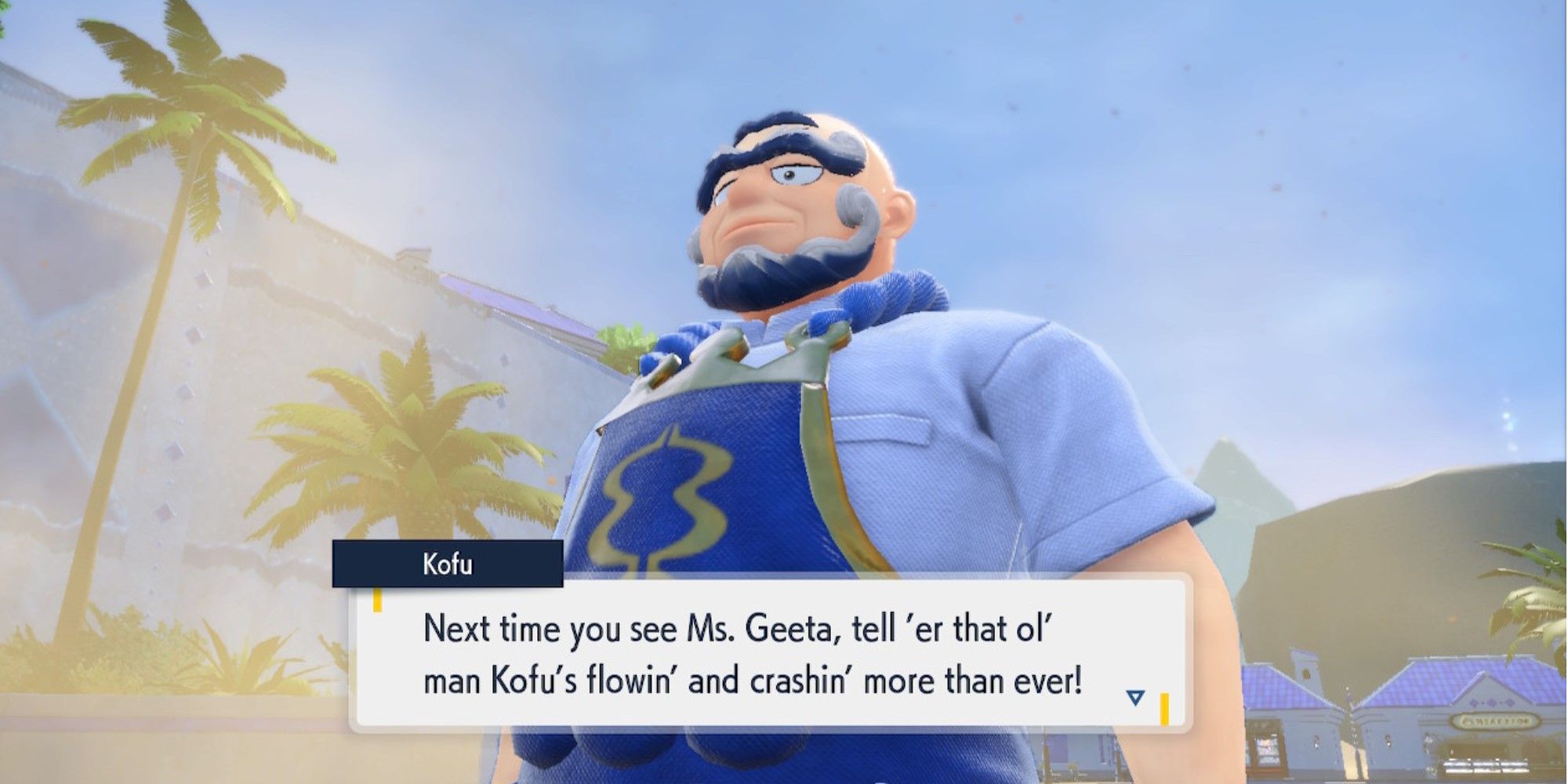 Simply put, Kofu may be just as scary as he was the first time you fought him, as his returning teammates were already fully evolved in the first fight. He also doesn't prepare against his Grass weakness aside from one new party member, and he notably has nothing to shield himself from Electric attacks.
Kofu's Team
Veluza
Pelipper
Clawitzer
Wugtrio
Crabominable
Kufo can easily be taken down by a player who chose Sprigatito, who would be fully evolved by now. Just use a Grass type for everything but Pelipper, and you'll likely have this rematch won handily.
Larry's Normal Evaluation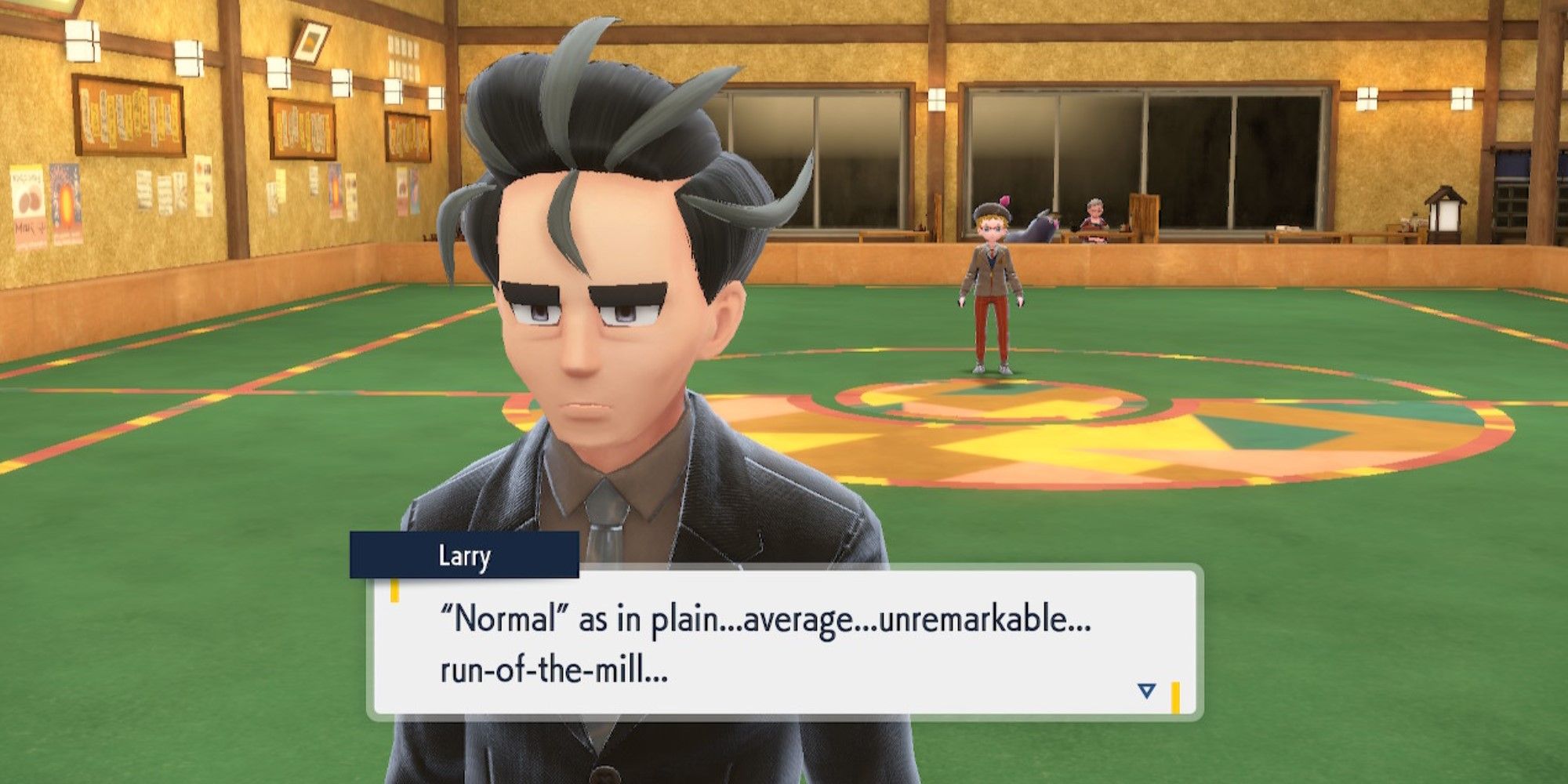 As Larry will remind you, while he is a member of the Elite Four, this rematch is about his Leader position, so he will stick with Normal types. Normal is tricky, only weak to Fighting and immune to Ghosts. Ghost in turn is also immune to Normal-type attacks, and Normal is super effective against nothing, so you may find yourself at neither an advantage nor a disadvantage with a high-level team.
Larry's Team
Oinkologne
Dudunsparce
Braviary
Komala
Staraptor
With Braviary, a Rock or Electric attack would be super effective, but Staraptor's Tera Form means that the same tactic won't mean anything.
RELATED: Pokémon Scarlet & Violet: How To Beat Medali Gym & Solve Test
Ryme's Ghost Evaluation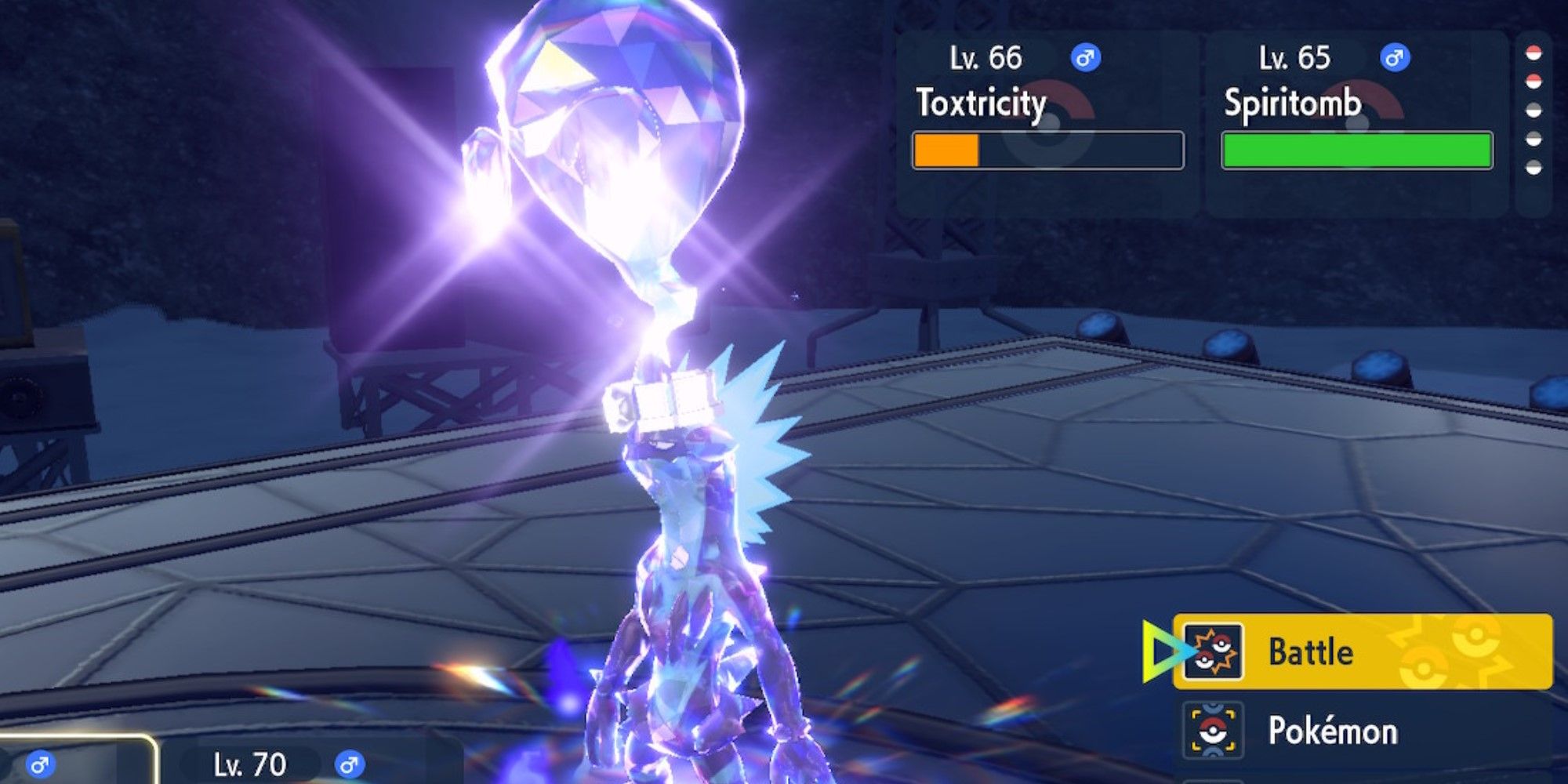 Ryme will continue to use the double-battle style in this rematch. Don't just rely on Dark and Ghost moves, which are super effective against Ghost — remember to stick with Pokémon that will complement each other.
Ryme's Team
Mimikyu
Banette
Houndstone
Spiritomb
Toxtricity
Also, remember: don't waste a powerful move as your first hit on Mimikyu, as it will negate any damage with its Disguise ability.
Tulip's Psychic Evaluation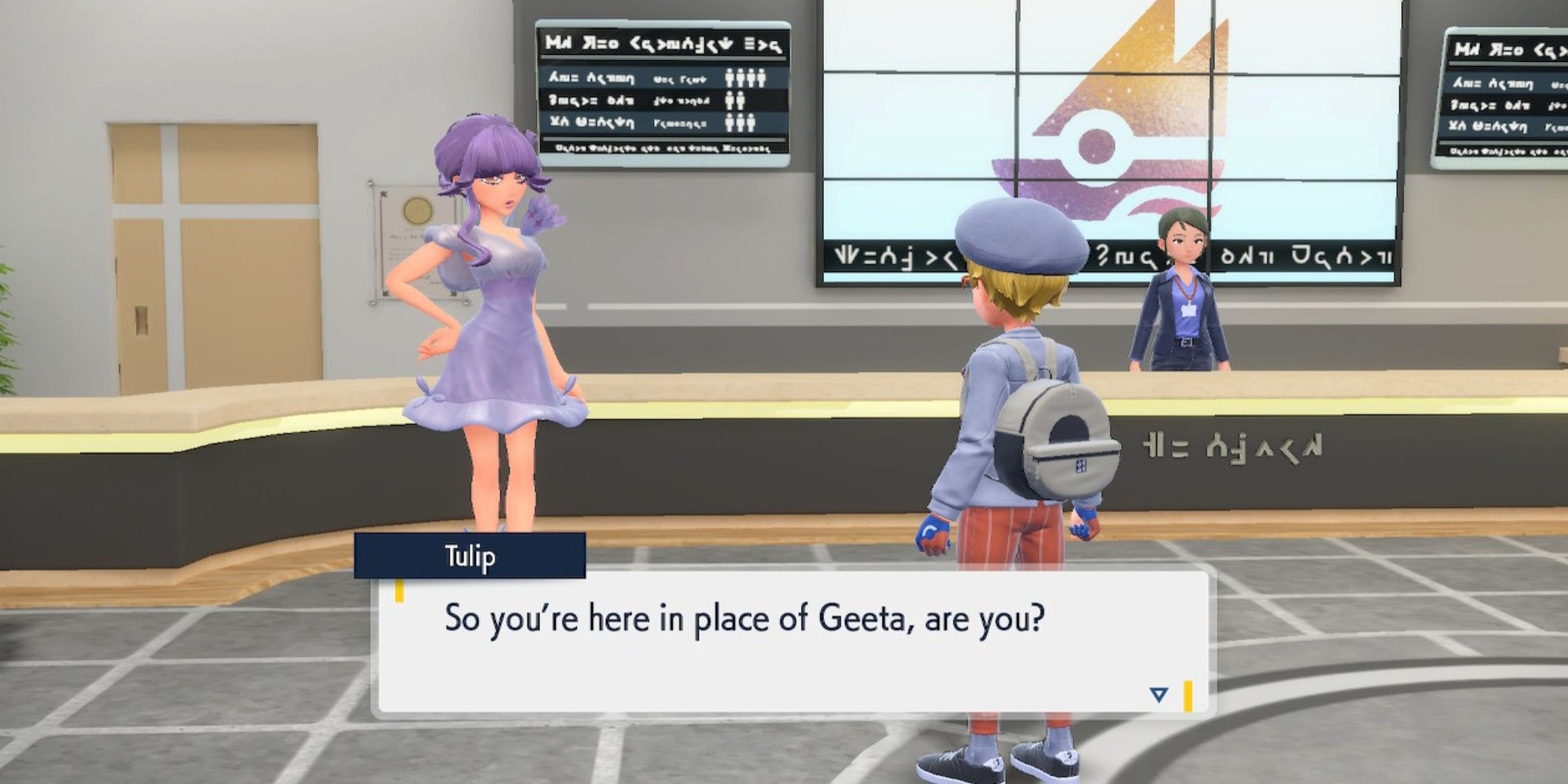 Tulip will now gain a Gallade for her all-Psychic party, meaning that both final evolutions for Raltz will be fought in this rematch.
Tulip's Team
Farigiraf
Gallade
Gardevoir
Espathra
Florges
Psychic is considered one of the most powerful Pokémon types. If she gave you trouble the first time, then she'll likely be a hurdle once again. Bug, Dark, and Ghost attacks will be your best counters against her.
Grusha's Ice Evaluation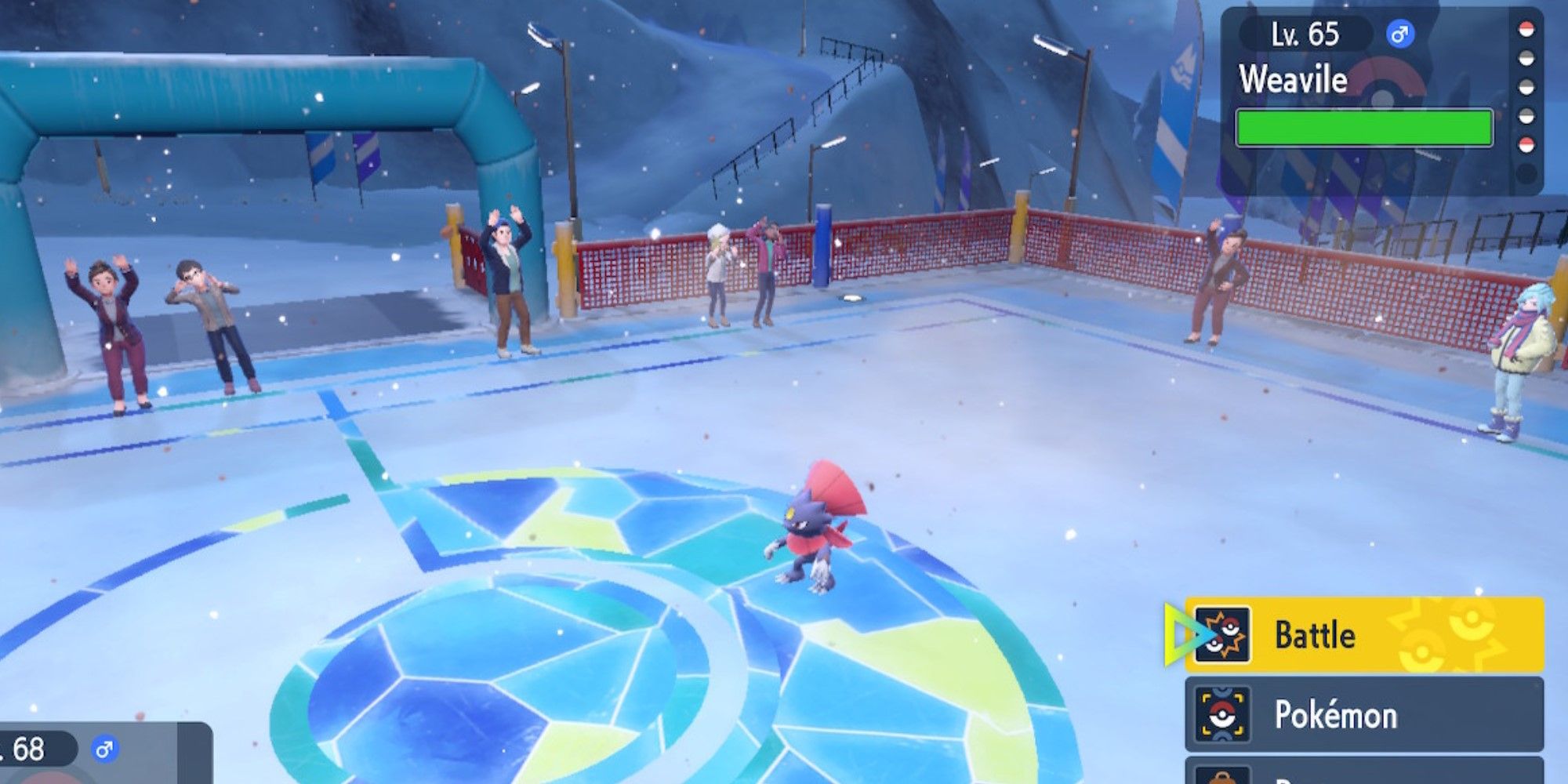 Like Tulip, Grusha's team will only see one new addition, but that may be all he needs to be a challenge. He had the highest-level team during Victory Road, but thankfully relying on your original strategy that beat him will likely work for the rematch.
Grusha's Team
Frosmoth
Beartic
Cetitan
Weavile
Altaria
New addition Weavile is 4x weak to Fighting. Remember Beartic's Earthquake is a near-perfect counter to most Pokémon types strong against Ice — Steel, Rock, and Fire.
Handing In Your Evaluations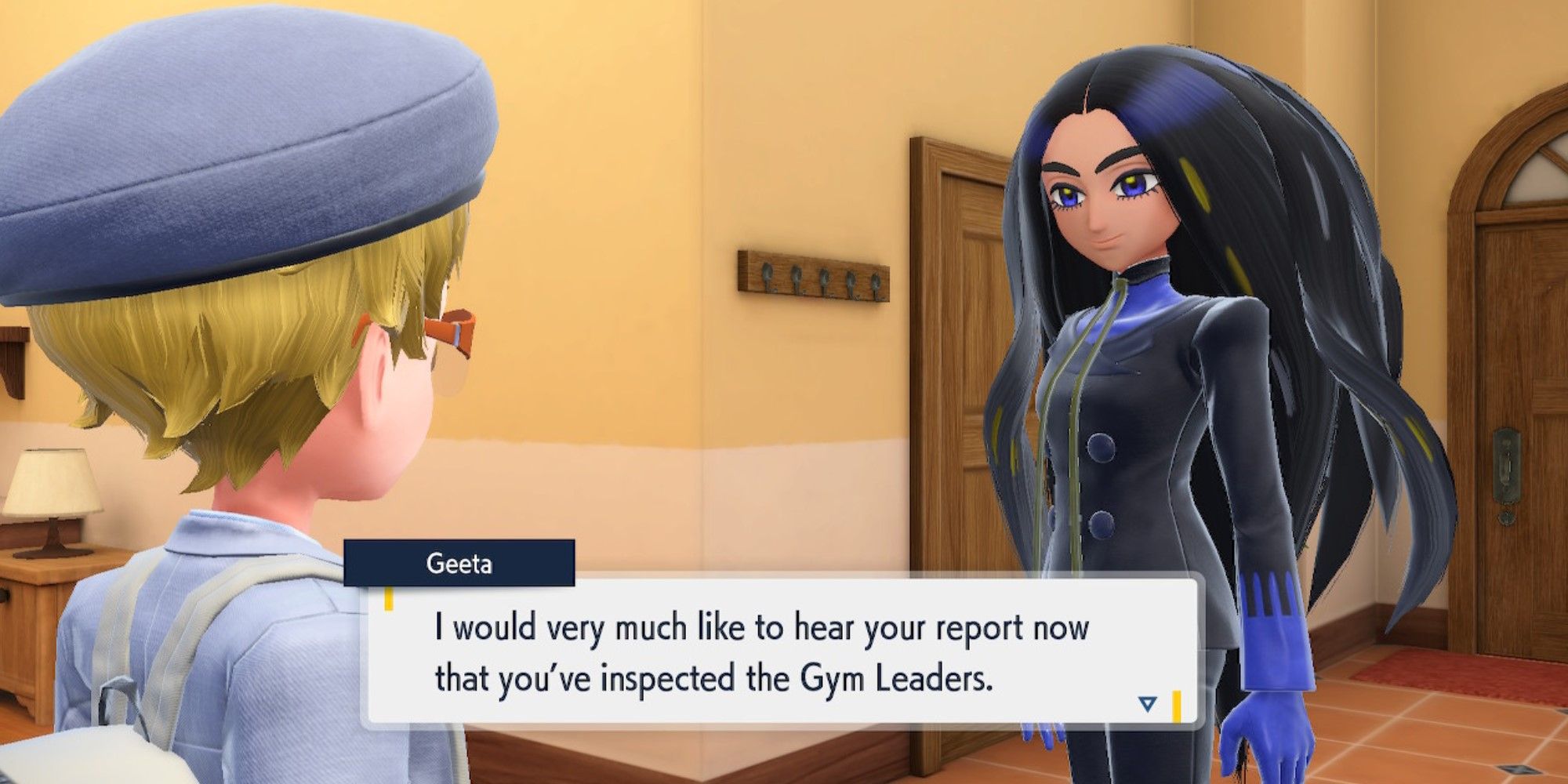 Geeta will call you on the phone after you've completed all of the gym leader evaluations. She'll meet you at the entrance hall, then decide to move somewhere more private; your dorm. No, you don't fight her. You just answer some questions:
Which gym leader was easiest?
Which left the strongest impression?
Who gave you the most trouble?
Who did you like the most?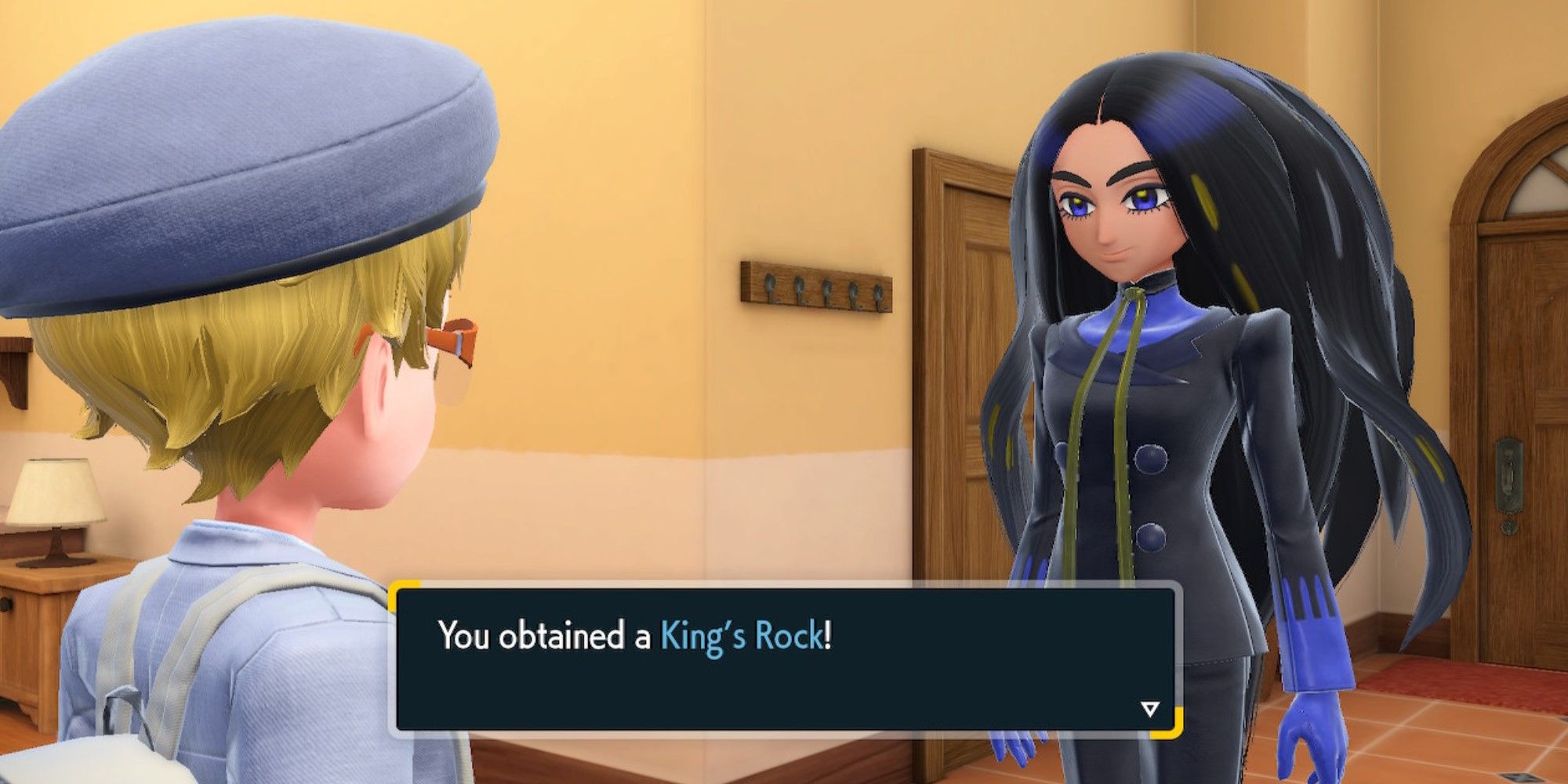 Answer these questions from your heart, and Geeta will give you an item for one of your Pokémon to hold: King's Rock.
NEXT: Pokémon Scarlet & Violet: All Violet Exclusives
[ad_2]

Source link
Denial of responsibility! galaxyconcerns is an automatic aggregator around the global media. All the content are available free on Internet. We have just arranged it in one platform for educational purpose only. In each content, the hyperlink to the primary source is specified. All trademarks belong to their rightful owners, all materials to their authors. If you are the owner of the content and do not want us to publish your materials on our website, please contact us by email – [email protected]. The content will be deleted within 24 hours.