Don't sh*t where you eat: Amid "Vanderpump Rules" scandal, Schwartz & Sandy's gets an age-old lesson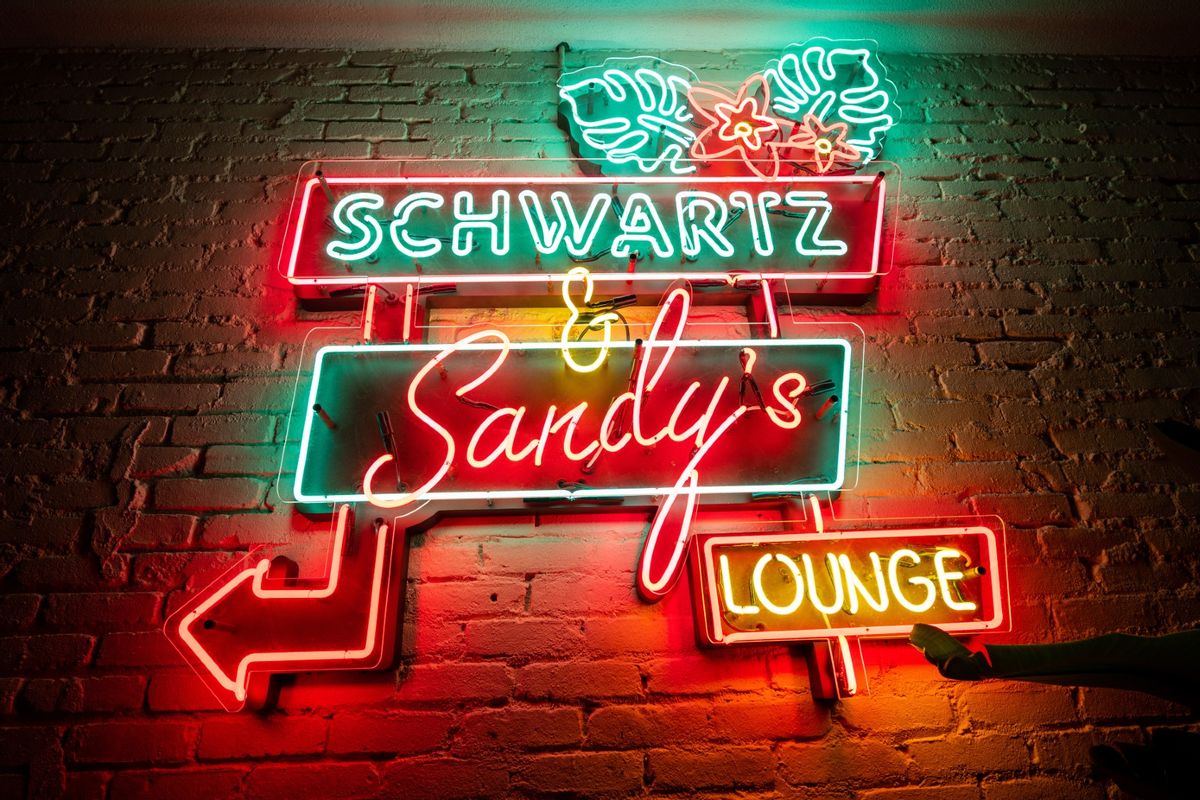 Schwartz & Sandy's Lounge (S&S), a Los Angeles bar and eatery co-owned by reality TV stars Tom Sandoval and Tom Schwartz and featured on "Vanderpump Rules" ("VPR"), is ground zero for an unfolding scandal affecting the future of their real-world business.
Will the impact prove to be negative or positive in the long run? The answer depends on a few varying factors, and Salon asked a Bravo expert to weigh in.
Last Friday, TMZ broke the news that Ariana Madix, Sandoval's girlfriend and "VPR" castmate, had ended their 9-year relationship after discovering that Sandoval was embroiled in a cheating scandal with yet another castmate, Raquel (Rachel) Leviss.
From there, the intricate and messy details of an affair that would affect no one outside of a relatively small circle of friends and co-workers — were they not part of a popular Bravo reality TV show — has evolved into a JFK/Grassy Knoll level piecing together of facts and rumors resulting in friends and fans taking sides and taking it out on S&S.
Presently, the websphere is awash with people from all walks of life who are learning about both "VPR" and S&S for the first time, due to what is now being referred to as the #Scandoval. For anyone new to the drama of this show and the businesses that have popped up like little freckles on its shoulder, an easy conclusion to jump to may be that this cheating business is all "for ratings," but there are real lives and relationships being fiddled with here.
Sure, one could claim that signing up to be on a reality show is an "at your own risk" scenario, and applying to work at a place like S&S or TomTom, another bar from the same owners, would imply a certain lessening in personal privacy given both are filming locations and this is — above all — the playground for a TV show. But bad Yelp reviews, which have been flooding into all Vanderpump-adjacent establishments since last week, have a way of putting things into perspective by turning "good" bad publicity into just bad publicity.
After a considerable delay due to Sandoval and Schwartz being new business owners learning their way, S&S officially opened its doors to the public in November 2022. As of the time of this writing, the establishment only has 77 Yelp reviews, a small number that is not so unusual for a business that has only existed for a short period of time. What is unusual, however, is what those Yelp reviews say.
Television personalities Tom Sandoval (L) and Ariana Madix attend the Friends and Family Opening at Schwartz & Sandy's with the cast of "Vanderpump Rules" at Schwartz & Sandy's Lounge on July 26, 2022 in Los Angeles, California. (Amanda Edwards/Getty Images)"This business is being monitored by Yelp's Support team for content related to media reports," a banner at the top of the page reads, with another text box alerting to unusual activity that has impacted the visibility of reviews.
While it's clear that the owners of S&S have been trying to scrape away at some of the negative comments recently pouring in on Yelp, a scan of the first few still paints a clear picture of what's going on beneath the surface.
In a review from March 4, an individual gives a one-star rating saying "great marketing for this place, but pictures are deceiving. The place is small, decor is tacky, and food is mediocre. Much better food & drink options in the area. Also, it was weird to see Raquel was there for photo-ops with the Toms, instead of Ariana."
"There has been intense backlash from fans around the world because this scandal is truly so shocking."
Further down in the reviews, also from March 4, a person gives a three-star rating, ending a lengthy review with "BTW, I feel bad for Ariana but also think people should stop slut-shaming Raquel. Tom is the one who did this to Ariana. He is the one who deserves his head to be photoshopped onto roaches."
This has to be confusing for someone visiting Los Angeles from elsewhere, perhaps sitting in a hotel seeking out a place to grab drinks for the night, who may see something like this and think: "Who the hell is Raquel? I'm just trying to get an espresso martini."
With even The New York Times reporting on this drama, "VPR" has been garnering so much press as the 10th season airs that Bravo resumed filming to capture the scandal unfolding in real-time, a move which is largely unprecedented.
Since the previous season was such a snooze in terms of fan feedback and general ratings, the timing of this may seem suspicious. Salon reached out to Maggie Kelley, founder of Best of Bravo, who weighed in with her thoughts on the matter, as well as how she sees this playing out for S&S.
---
Want a daily wrap-up of all the news and commentary Salon has to offer? Subscribe to our morning newsletter, Crash Course.
---
"I see a lot of people commenting that they think this drama is fake and production's way of boosting ratings. I don't think that at all. I think it is very, very real," Kelley said in an email. "As for Schwartz and Sandy's, I could see it going either way. I could see fans wanting to go to the bar in case they run into Schwartz, Sandoval or Raquel, so they can see them in action and maybe get some tea. Or, I could see people never wanting to go there . . . Right now, I think people will flock there in hopes to see 'VPR' being filmed."
As far as ratings go, Kelley seems to think this is the best thing to happen to "VPR" in the history of the show.
"Obviously, there has been intense backlash from fans around the world because this scandal is truly so shocking. This is all anyone can talk about or wants to talk about," Kelley continued. "The early seasons of 'VPR' are the best reality TV I've ever seen, and we all became instantly hooked. In my opinion, it's the biggest scandal in Bravo history because we have spent the last 10 years of our lives completely invested in the Pumpers' lives. Not only that, but there are so many layers when it comes to this friend group, making the scandal even more enthralling. We have an entire season of 'VPR' left to watch and analyze . . . and I know more news will continue to come out. I don't see this ride stopping anytime soon, and in fact, I think we're just getting started."
Salon reached out to S&S for a response to the scandal but has yet to receive a response.
Read more
about this topic
Denial of responsibility! galaxyconcerns is an automatic aggregator around the global media. All the content are available free on Internet. We have just arranged it in one platform for educational purpose only. In each content, the hyperlink to the primary source is specified. All trademarks belong to their rightful owners, all materials to their authors. If you are the owner of the content and do not want us to publish your materials on our website, please contact us by email – [email protected]. The content will be deleted within 24 hours.