The Renault Group is among those to have capitalised on limited supply
As shortages ease, investors want to know whether greater competition will lead to reduced margins
Last year brought bumper profits for car makers even as production remained depressed due to shortages of key parts.
But as those shortages ease, investors want to know whether those car makers can sustain high margins with greater competition for their products. At the same time, consumers are asking the same question from the other side. Will increased production mean we can buy cars more cheaply?
Evidence is emerging that the year will be good for car buyers, less good for car makers, triggering a warning from analysts.
"OEMs will likely see difficulties in maintaining price discipline and high mix," Patrick Hummel, chief autos analyst at the bank UBS, told clients in a note. "We're cautious on all mass OEMs for 2023."
The high mix refers to the recent push among all brands to sell more expensive cars, either higher trim levels or bigger models.
"We learned that selling entry-level cars was maybe not a good idea," said Renault Group CEO Luca de Meo on a recent earnings call, adding that high-trim versions accounted 70% of the orders for new models, such as the Renault Austral SUV.
The Renault Group posted a profit of €2.6 billion (£2.3bn) in 2022, giving it an operating margin of 6% – an impressive turnaround for a company that slumped to a record loss in 2020.
'No turning back' for Renault Group as profitability spikes
Meanwhile at Stellantis, focusing on more expensive models boosted its profits by €13.7bn (£12.1bn) in 2022 compared with the year before. Of that, €9bn (£7.9bn) was wiped out by higher build costs, mainly due to raw material increases, but that's still a healthy contribution to its €23bn (£20.3bn) profit with a 13% operating margin.
Premium car makers also benefited. For example, the average price of a car sold by Mercedes-Benz in 2022 was €72,900 (£65,000), up 43% compared with 2019's €51,000 (£45,000), as it posted profit margins of 15% for the year.
Jaguar Land Rover was another benefiting from higher prices, with average transaction price of more than £70,000 in the last three months of 2022, according to the company.
By focusing on its three most expensive models (the Range Rover, Range Rover Sport and Land Rover Defender), it posted its first quarterly profit since 2020 in the three months to the end of December.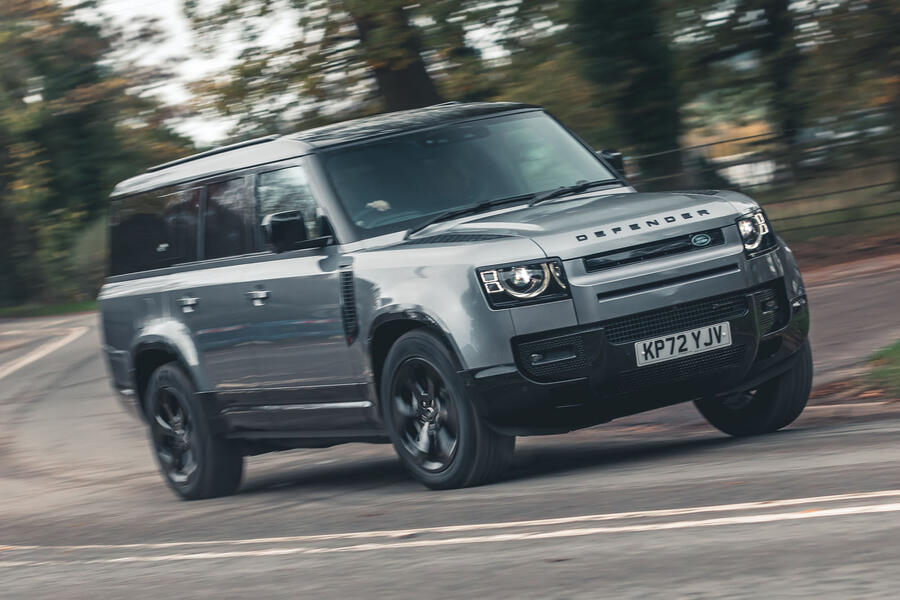 Car makers could compensate for increasing raw material prices, because the parts shortages meant the high demand for cars was being artificially constrained. For example, de Meo said the Renault Group could have built 300,000 more cars in 2022 if parts supply had been normal. The company's order book now stretches to 3.5 months worth of manufacturing output, over its ideal of two months. If you wanted a new car, you had no choice but to pay more. 
Now, however, as shortages (especially of chips) are easing and production can ramp back up, there's increasing evidence that car makers are having to stimulate demand by cutting prices.
Tesla's price cut of up to £8000 for the Model Y and Model 3 – Europe's two best-selling electric cars in January – set the tone for the start of the year, in part because it was so visible, due to the company's transparent pricing policy. 
Most other car makers use the wholesale model, where discounts are better hidden within dealer pricing actions. But What Car? data has shown that the average cash discount across all makes and models ahead of the plate change in March is 4%, or £1875 per car. This is still low, but there are signs within that of increasing manufacturer generosity, including a 43% increase in PCP finance deposit contributions, up from £784 to £1119 per car over the last three months. 
"The direction of travel is clear," said Pat Hoy, automotive industry researcher and head of What Car?'s Target Price mystery-shopping team. "Discounts and finance offers will have to increase to persuade more buyers to buy more new cars."
What Car? identified Nissan dealers as currently the most generous with cash discounts, at an average of 7.4%, followed by Peugeot at 7.1% and Seat at 6.2%.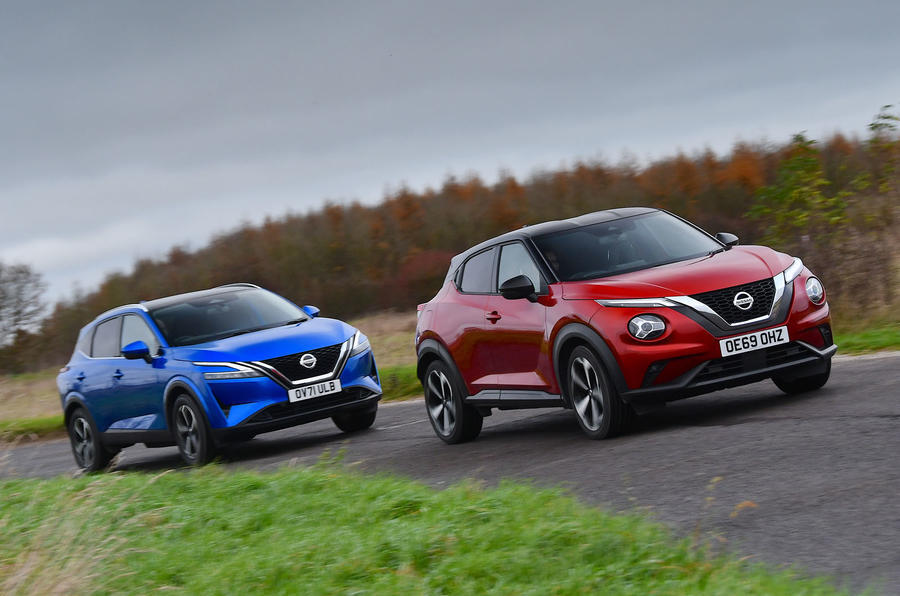 Car sales are definitely on the up, especially among those volume brands that struggled in the worst of the parts crisis as parent companies diverted parts to more expensive brands.
In January, the UK registered 131,994 new cars, up 15% on the same month in 2022. Amid that was a 45% rise in Volkswagen sales, a 49% rise in Skoda sales, a 45% boost for Citroën, a 23% jump in Ford sales and a 29% increase for Nissan.
"Pricing power is under pressure for next few quarters, because of the rebalance between supply and demand," said Stellantis CEO Carlos Tavares on a recent call with journalists.
At the same time, though, higher inflation is working to cool demand for raw materials, making them cheaper for customers like Stellantis and driving down the cost to build a car. If that works in the company's favour, new cars from Fiat, Peugeot, Vauxhall and others can become cheaper while Stellantis keeps the same margin profit. 
This isn't entirely in the control of the car maker, though. "What is going to move faster? Is it the total production cost going to be ahead of pricing power erosion or the opposite?" asked Tavares on his company's earnings call.
However, manufacturers are promising that they won't go back to the bad old days of deep discounting.
"I never gave a target for market share or volume to the teams, because I don't want to wake the monster that was in the house before," de Meo said on the Renault Group's earnings call. He boasted that his company had earned more money selling two million cars than when it sold 3.5 million by putting value over volume. "That proves that this was the necessary detox treatment," he said.
Renault dealers are now incentivised on the margins they bring on the cars sold, rather than outright volume, de Meo said. "That means richer cars, which is good. Not original, maybe, but in our case not always the focus of the thing," he added.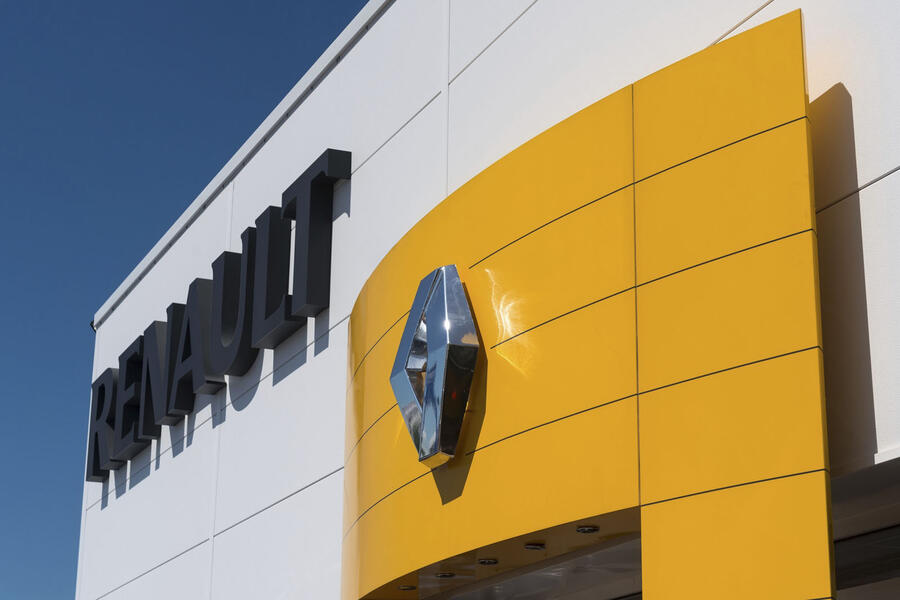 So far, no car company in Europe has responded to Tesla's price cuts on EVs, and those that have been asked the question have been dismissive of Tesla's actions. They lack some of Tesla's cost advantages, however, including cheaper LFP battery chemistry, meaning discounts could be impossible without losing money on each EV sold.
Yet there is money off to be had with EVs: the average saving on a new EV price is at an all-time high of £1464 per car, according to the What Car? price target team.
Mercedes hopes that switching to Tesla's direct sales strategy, taking control of retail from the dealers, will work for it as it tries to maintain its elevated price position. The company moved to the so-called agency model at the beginning of the year in the UK.
"The switchover of the direct sales model should be a good enabler in terms of managing discounts moving forward," said Harold Wilhelm, Mercedes' chief financial officer, on the company's recent earnings call.
What's clear is that car companies will have to spend money to drive customers to their product as competition hots up again. Whether that takes the form of marketing, advertising and other promotion or the hand going into the pot for discounts remains to be seen.
As inflation works to suppress demand and still-healthy order books start to look more malnourished, the impetus to sell cars more cheaply will be strong. For car companies that have spent the past two years trimming costs, that could still mean healthy profits. This year could be the first in a long time in which both customers and investors win.
[ad_2]

Source link
Denial of responsibility! galaxyconcerns is an automatic aggregator around the global media. All the content are available free on Internet. We have just arranged it in one platform for educational purpose only. In each content, the hyperlink to the primary source is specified. All trademarks belong to their rightful owners, all materials to their authors. If you are the owner of the content and do not want us to publish your materials on our website, please contact us by email – [email protected]. The content will be deleted within 24 hours.