Have you ever wanted to watch your desktop screen on your smart TV, yet found out that the network connection is too weak or unreliable? If so, you are not alone. 
Many people face this problem when they try to stream their favorite videos, games or presentations from their computers to their TVs. 
Fortunately, there is a solution that can help you overcome this challenge by using a power adapter. 
Helen from Clyde, MI, is writing in asking for advice on how to use a powerline adapter to connect her desktop to her Sony smart TV. 
"I need an extender to connect my desktop to the Sony smart TV. The network monitor (Xfinity) is located on the lower level at the opposite end of the house and the TV is located at the upper level at the opposite end of the house.
HOW TO GET DISCOUNTED HIGH-SPEED INTERNET AND START SAVING MONEY
A powerline adapter is needed to extend the network so the desktop can be viewed on the TV. 
Please advise me regarding internet network wall plugs. Thank you," 
Helen, Clyde, MI 
Helen, we're here to help. We will explain how to set up and use a powerline adapter. We will also provide some tips and recommendations on how to get the best performance and experience from your powerline adapter, and we will provide you with some information on using a WiFi extender to improve your Internet access in different areas of your home. 
CLICK TO GET KURT'S FREE CYBERGUY NEWSLETTER WITH SECURITY ALERTS, QUICK TIPS, TECH REVIEWS AND EASY HOW-TO'S TO MAKE YOU SMARTER   
What is a power line adapter? 
A powerline adapter is a device that uses your existing electrical wiring to extend your network signal to any room in your house. It works by plugging one adapter into an outlet near your router and another one into an outlet near your TV.  
Then, you can connect your devices using ethernet cables or WiFi. This way, you can enjoy a fast and stable network connection without having to drill holes or run long wires. 
Another version of the powerline adapter is one that transmits the signal via WiFi. Unlike a wired powerline adapter, a wireless one does not need an ethernet cable to connect to your TV. However, you still need to plug it into an outlet near your TV and pair it with another unit near your network monitor. 
See my top picks for best power line adapters  
What is a WiFi extender? 
Helen could also consider using a WiFi extender to improve her WiFi signal at home. A WiFi extender is a device that amplifies and retransmits the internet signal from the router to areas where it is weak or nonexistent. A WiFi extender should be placed halfway between the router and the dead zone for optimal performance. 
There are two types of WiFi extenders: a plug-in extender that fits into a wall socket, and a desktop extender that has ethernet ports. Some WiFi extenders use the same wireless network as the router, while others create a separate network that requires switching devices. A WiFi extender should support the same or higher WiFi standard as the router.
See my top picks for best WiFi extenders 
The main difference between the powerline adapter and a WiFi extender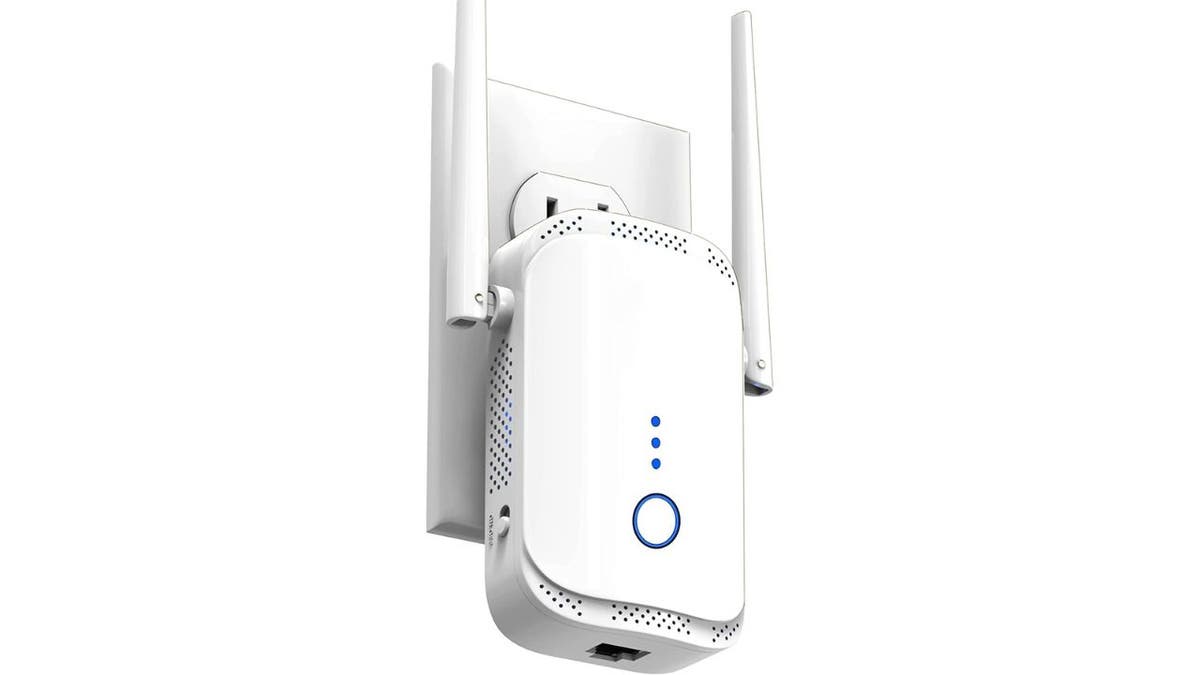 PLUG IN YOUR ADDRESS TO SEE IF YOU'RE OVERPAYING FOR INTERNET
The main difference between the powerline adapter and a WiFi extender is that a powerline adapter uses a wired connection, while a WiFi extender uses a wireless connection and does not need any electrical wiring or an Ethernet cable. Both devices can help you improve your internet access in different areas of your home, but they have different advantages and disadvantages. 
Powerline adapter vs. WiFi extender: pros and cons  
Pros 
A powerline adapter can provide a more stable and faster connection than a WiFi extender. 
Cons 
It depends on the quality of your electrical wiring and the distance between the plugs. A powerline adapter might not work well if your home has old or faulty wiring or if there are too many devices plugged into the same circuit. 
Pros 
A WiFi extender can be easier to set up and use than a powerline adapter. 
MORE: HOW TO SPEED UP YOUR WIFI, INTERNET CONNECTIONS 
Cons  
It might not deliver the same speed or reliability as a wired connection. 
A WiFi extender might create interference with other wireless devices or networks or suffer from interference itself. 
A WiFi extender might also reduce the bandwidth of your original WiFi network, since it uses some of it to communicate with the router.  
Option to upgrade to a mesh network 
Alternatively, Helen could upgrade to a mesh network. This may set her back a little more money, but it could be the easiest and best solution to getting a good internet signal in every area of the home. This is how I was able to get a strong signal in the nooks and crannies of our 1927 brick house, both inside and outside, where we need good WiFi to support our wireless security cameras. 
This third mesh option will definitely boost her WiFi signal in her home. A mesh network is a group of connectivity devices, such as WiFi routers, that act as a single network, so there are multiple sources of connectivity around your house instead of just a single router. 
A mesh network can provide better coverage, performance and reliability than a single router or a WiFi extender. However, it can also be more expensive and complex to set up than other options. You will need to buy compatible mesh devices and place them strategically around your home to ensure optimal signal strength and avoid interference.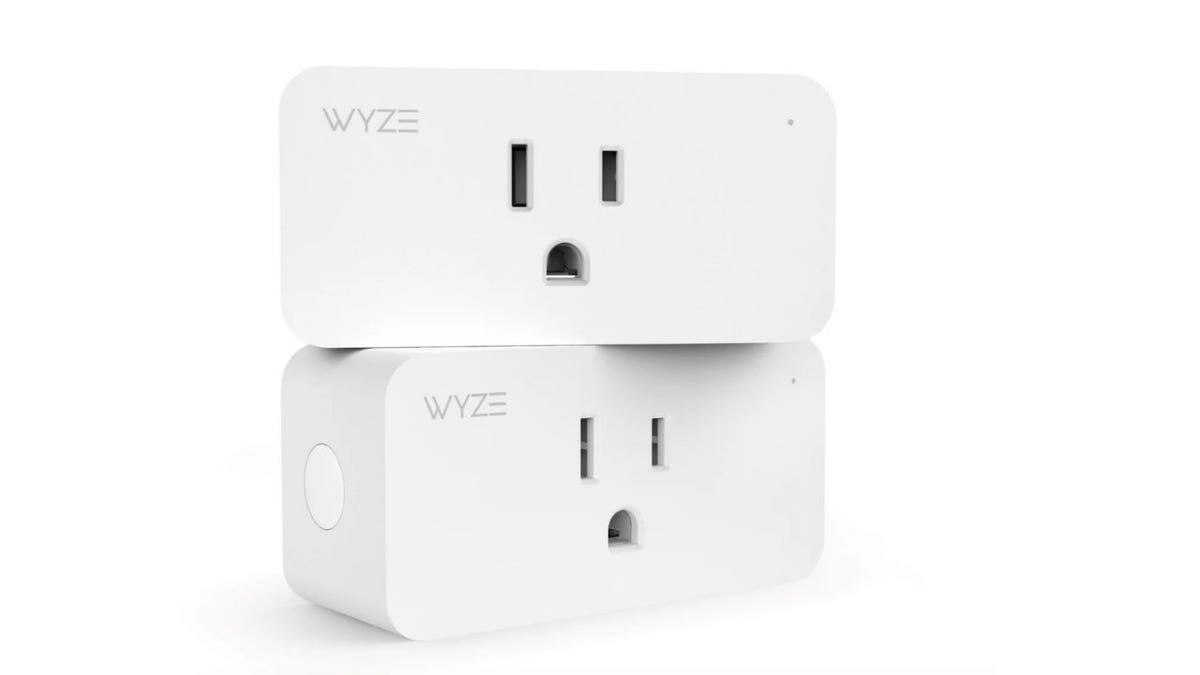 YOU'RE MAKING A BIG MISTAKE IF YOU HAVEN'T CHECKED WHAT'S ON YOUR WIRELESS NETWORK 
You will also need to configure the mesh network using an app or software that may vary, depending on the manufacturer. A mesh network is ideal for large homes with multiple floors and rooms or homes with thick walls or other obstacles that block WiFi signals. 
See my top mesh networking winners by clicking here.  
Kurt's key takeaways 
What you use to boost your WiFi signal in your home will ultimately depend on how your home is set up and what will work best for it as a result. 
If your electrical wiring allows it, I would certainly say that a powerline adapter will give you better WiFi coverage with much less of a hassle than a WiFi extender might. 
A third option could be a mesh network. Keep in mind that this is the most expensive option but a preferred way to get a solid signal everywhere at home. 
Where is the toughest spot in your home to get a good WiFi signal? What did you do to solve the soft spot of coverage? Let us know by writing us at Cyberguy.com/Contact 
For more of my tech tips and security alerts, subscribe to my free CyberGuy Report Newsletter by heading to Cyberguy.com/Newsletter 
CLICK HERE TO GET THE FOX NEWS APP
Answers to the most asked CyberGuy questions: 
What is the best way to protect your Mac, Windows, iPhone and Android devices from getting hacked? 
What is the best way to stay private, secure, and anonymous while browsing the web? 
How can I get rid of robocalls with apps and data removal services? 
Copyright 2023 CyberGuy.com. All rights reserved. 
Denial of responsibility! galaxyconcerns is an automatic aggregator around the global media. All the content are available free on Internet. We have just arranged it in one platform for educational purpose only. In each content, the hyperlink to the primary source is specified. All trademarks belong to their rightful owners, all materials to their authors. If you are the owner of the content and do not want us to publish your materials on our website, please contact us by email – [email protected]. The content will be deleted within 24 hours.