Alex Murdaugh double murder trial: Here's where things stand in the case of the South Carolina attorney accused of killing his wife, Maggie, and son Paul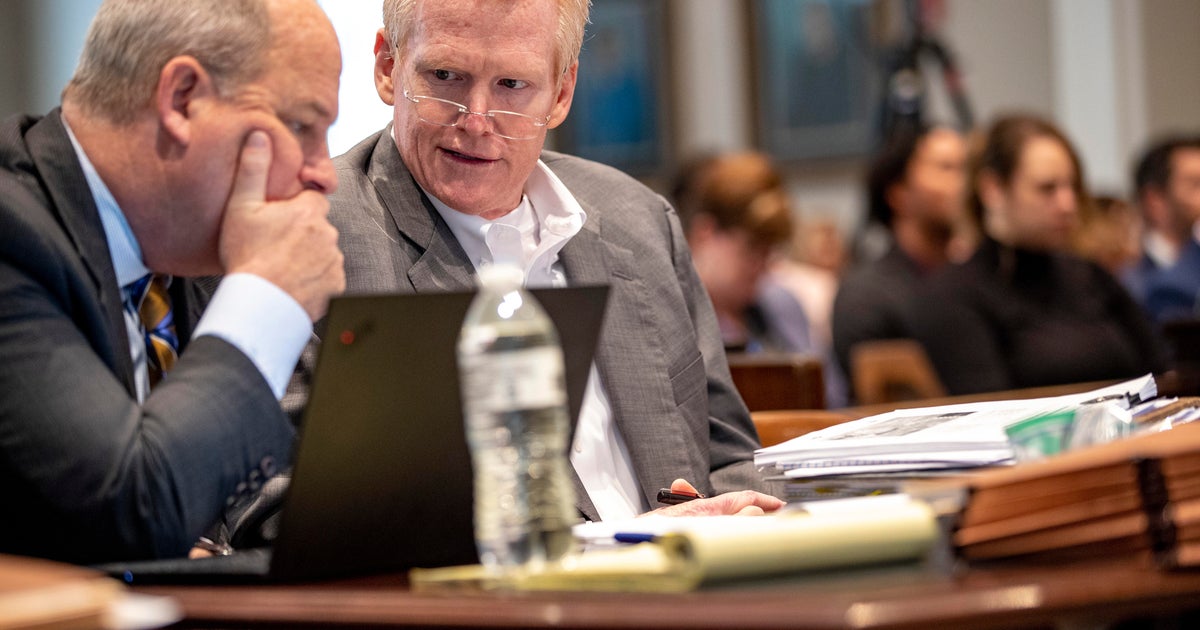 The double murder trial of disgraced former attorney Alex Murdaugh is taking a turn as the prosecution wraps up its arguments and the defense prepares to call its own witnesses on behalf of Murdaugh. The case has already stretched on for weeks and captured the attention of not only the rural South Carolina lowcountry, where Murdaugh was a prominent attorney from a well-known family, but across the country. 
Here's where the double murder trial stands. 
Who is Alex Murdaugh?
Alex Murdaugh is a former law partner at P.M.P.E.D. law firm – where the "M" was for Murdaugh (the firm has since been renamed), as his great-grandfather was its founder. The 64-year-old graduate of the University of South Carolina's law school was part of his family's legal powerhouse in South Carolina's lowcountry, which goes back generations. A portrait of Murdaugh's late grandfather once hung in the very courtroom where Murdaugh's trial is taking place, but was removed by order of the judge for this trial. Most of his legal work was as a personal injury lawyer until he was forced out of the firm and then disbarred in July last year. 
Murdaugh has been in jail at the Richland County Detention Center since October of 2021 as he is unable to post his multimillion-dollar bond. During the trial, he has been able to see his surviving son Buster, 26, who attends each day. 
Murdaugh faces a number of other accusations that are not part of this murder trial — including allegedly arranging his own death for an insurance payout. He faces nearly 100 charges against him for various financial crimes, including fraud, money laundering, tax evasion and forgery.
What happened the night of the Murdaugh murders?
Shortly after 10 p.m. on June 7, 2021, Alex Murdaugh called 911 from his property in Islandton, South Carolina, to report that he had found his 22- year-old son Paul and his wife Maggie, 55, murdered. 
"I need the police and an ambulance immediately. My wife and son were just shot badly," Murdaugh told emergency dispatch on the road. 
He said he found the pair out near kennels on the more than 1,700-acre property and checked both of them to see if they were breathing. When officers arrived on the scene they reported finding both Paul's and Maggie's bodies in pools of their own blood. 
"Any reasonable person would have assumed they were dead," first responding officer Sgt. Daniel Greene testified.
Greene's body camera footage of the night shows that Murdaugh was quick to offer Greene an explanation for why this might have happened. "This is a long story, months back he was in a boat crash, my son has been getting threats, mostly beginning stuff, but he's been getting punched," Murdaugh says on the video. 
That is a reference to a 2019 boat crash that killed South Carolina teen Mallory Beach. Paul Murdaugh was allegedly driving the boat the night of the fatal crash and the Murdaugh family was being sued by a group of the other passengers on the boat. 
What is the prosecution's argument?
Over the past few weeks the state's team of prosecutors, led by Creighton Waters, has painted a picture of a desperate Alex Murdaugh. They argue that the numerous pressures upon Murdaugh for his decades of alleged financial crimes created a perfect storm that led him to kill Paul and Maggie in order to obtain sympathy and end investigations into the money he's accused of stealing. 
"You're going to reach the inevitable conclusion that Alex murdered Maggie and Paul! He was the storm," Waters told the jury in his opening statement. 
The state's main points of evidence include a video taken by Paul minutes before he died on which multiple witnesses testified to hearing Alex Murdaugh's voice – despite Murdaugh claiming he was never at the kennels that night. Neither Paul nor Maggie showed any defensive wounds on them despite being shot at close range. A Snapchat video also taken by Paul shows Alex Murdaugh wearing a different set of clothes than the ones he was wearing when police found him on the night of the murders. The earlier set of clothes has never been found and the later set were "freshly laundered," as one witness testified, with no blood on them – despite Murdaugh claiming he checked the bodies of both Paul and Maggie for signs of life. 
How is the defense approaching the case?
While the defense, led by Richard Harpoolitan, has not yet had the chance to call witnesses of their own, it's clear from their cross examination of state's witnesses that their argument is that Alex Murdaugh is a victim in all of this. They frequently refer to Murdaugh as a family man who deeply loved Paul and Maggie. When asked by defense, multiple witnesses testified that Alex Muradugh would always pick up the phone if one of them called. 
"It's not believable that he executed him an hour after the bonding Snapchat," Harpoolitan told the jury. 
Video from an officer's interview with Murdaugh on the night of the murders shows his emotional reaction to finding Paul's body.
"That's my boy over there. I can see- [begins to cry] I can see his brain," he told officers. 
Harpoolitan claims that law enforcement were so convinced of Murdaugh's guilt from the start they ran a sloppy investigation focused only on Murdaugh as a possible suspect. The defense has filed multiple motions to try to exclude various pieces of evidence or testimony, ranging from Murdaugh's alleged financial crimes to blood splatter examinations, from the trial and frequently question any law enforcement witnesses about the methods they used. 
What happens next?
The defense will get to call its own witnesses, as Murdaugh's attorneys continue to work to poke holes in the prosecution's case against him. Those expected to testify include Murdaugh's son Buster and his brother John Marvin. 
Once both sides have rested their case and presented closing arguments, a jury of 12 men and women from Colleton County will begin their deliberations of the four counts Murdaugh is charged with – the murder of Paul Murdaugh, the murder of Maggie Murdaugh and two counts of possession of a weapon during a crime. If found guilty, he faces up to 30 years to life.
No matter how the jury finds Murdaugh on these counts, he will also face trial in the future over the numerous financial crimes.
Denial of responsibility! galaxyconcerns is an automatic aggregator around the global media. All the content are available free on Internet. We have just arranged it in one platform for educational purpose only. In each content, the hyperlink to the primary source is specified. All trademarks belong to their rightful owners, all materials to their authors. If you are the owner of the content and do not want us to publish your materials on our website, please contact us by email – [email protected]. The content will be deleted within 24 hours.