The Witcher 3 is known for its groundbreaking side quests, but some of them are more difficult than others.
A Matter Of Life And Death is a side quest in The Witcher 3 that is required to romance Triss Merigold. When first looking for the sorceress Triss Merigold at her house in Novigrad, Geralt witnesses a gruesome trial by fire as the Witch Hunters in Novigrad are burning some people at the stake. This is becoming standard practice in Novigrad as the Eternal Fire gets more and more influence which will make finding a sorceress in hiding even more difficult.
RELATED: The Witcher 3: How To Complete Thou Shalt Not Pass Quest
Initially, you look for Triss at her house, but you'll instead find some scavengers pilfering through her belongings. Her home has clearly been searched which means it isn't very likely she is there, but the scavengers tell you to seek out the King of Beggars to find her which will lead to a chain of quests that will introduce you to Novigrad. You can search her house for leads and even find a Rose of Remembrance in reference to The Witcher 2. Otherwise, you will meet her when you find the King of Beggars.
Starting A Matter Of Life And Death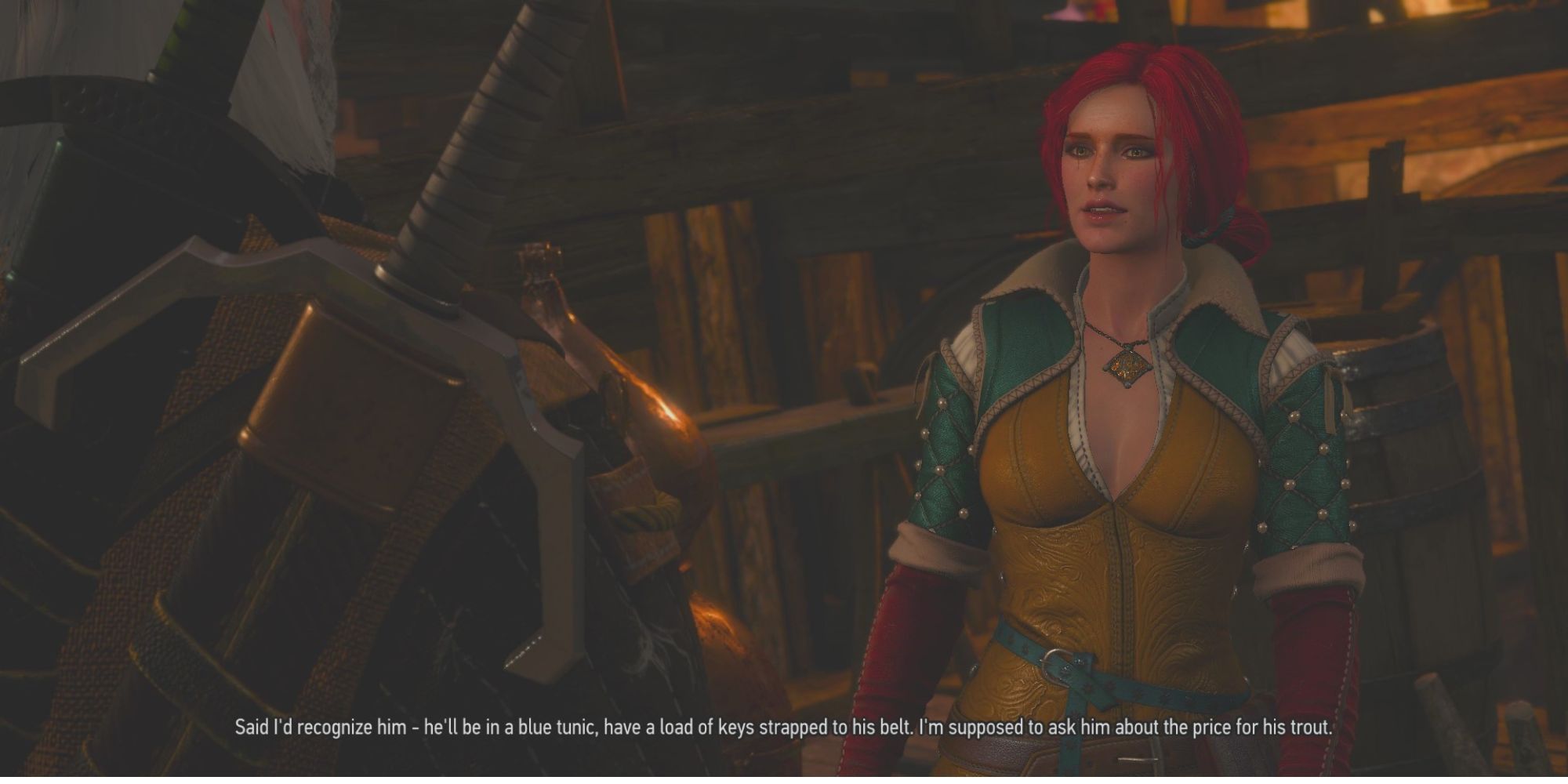 This quest is given to you after completing Count Reuven's Treasure. The quest starts with visiting Triss at her hideout. You are greeted by the homeowners angry about Triss breaking the "No Men" rule. Go upstairs and talk to her. If you found the Rose of Remembrance in her old house you can bring it up here, otherwise, you can start the dialogue to get the quest started. She got a strange message from Ingrid Vegelbud's servant. Ingrid is prepared to donate a large sum to help mages escape Novigrad, but she wants a favor. Triss is to meet a servant at the fish market in a blue tunic with keys strapped to his belt and ask him about the price of his trout. Geralt offers to check it out first to make sure it's not a trap by the Witch Hunters.
Message in the Market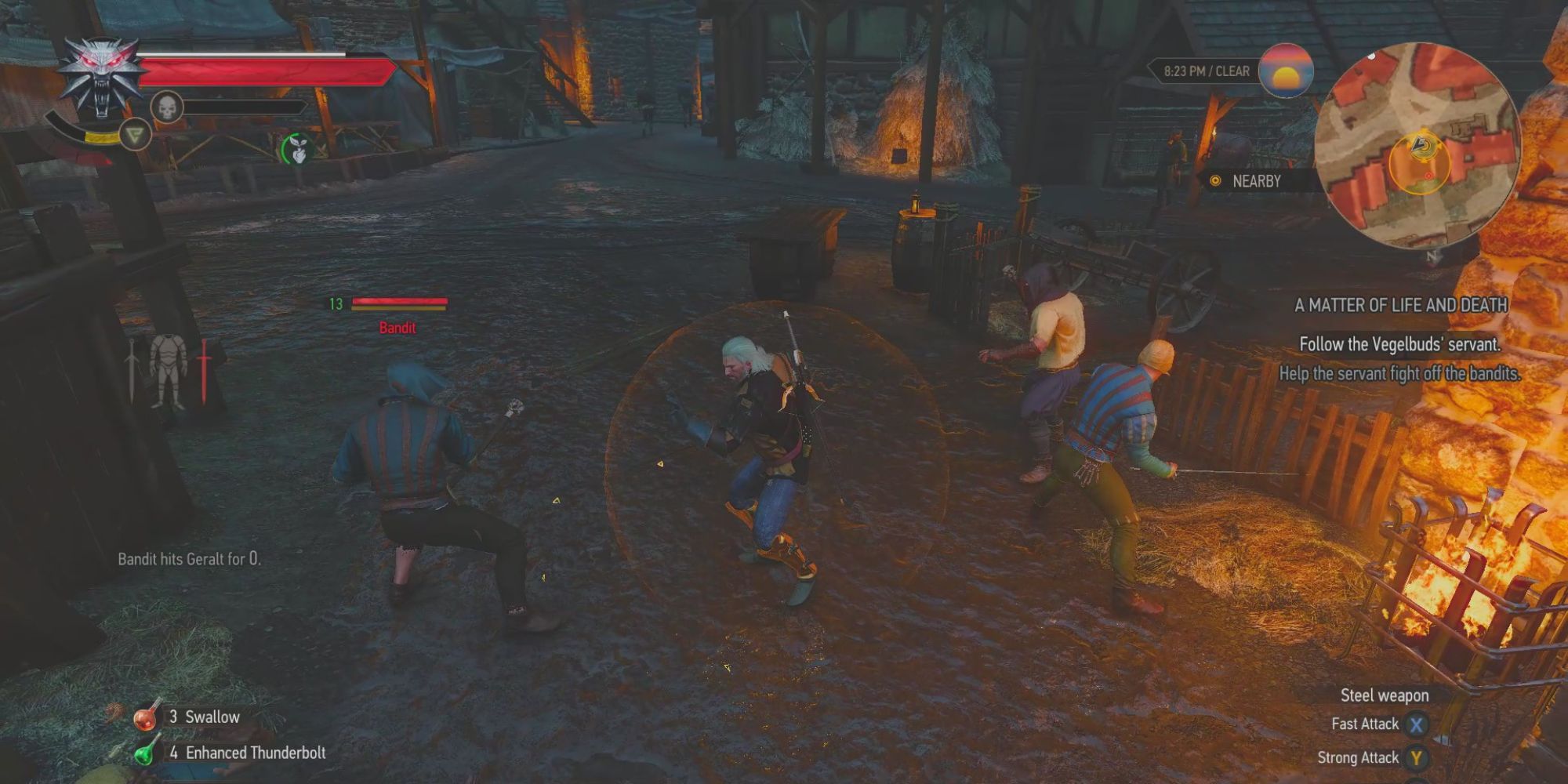 Upon finding the correct merchant and using the code phrase, he will remark that you are not the person he is looking for and that Triss was supposed to come alone. You insist on your presence and eventually, he will ask you to follow him.
While following him, you will be attacked by some bandits. Fend them off and talk to the servant to learn that people have been trying to question the Vegelbud messengers about the young count. Once it is safe, Triss will emerge and mention that one of the bandits slain was Valo Muris, someone who works for the Witch Hunters. The Valet will tell you that Lady Vegelbuds son Albert has recently taken an interest in alchemy and the Witch Hunters have gotten wind of it. Triss has experience with making people disappear which is why she has been sought out for this job. The plan is to sneak him out during a masquerade ball after everyone is good and drunk. Albert is hiding at the estate and can be snuck out then while people are distracted.
Acquire A Fox Mask For Triss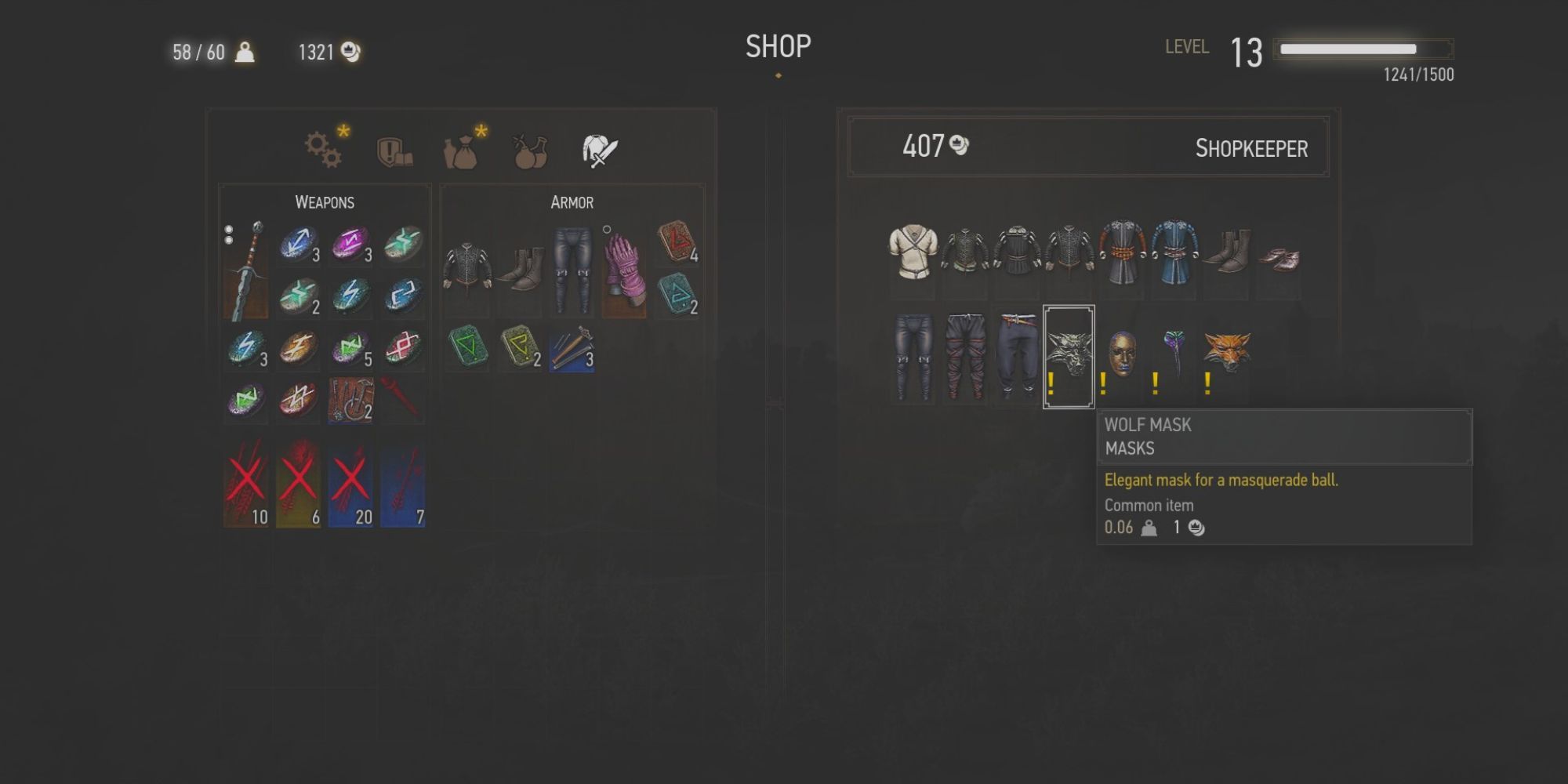 Since the plan involves going to a masquerade ball you and Triss will need masks. Triss asks you to visit a tailor shop owned by Elihal and find her a fox mask. There you can also get a mask for yourself from a selection. You can also buy a fancy outfit for the ball there as well if you wish to dress up for the occasion.
Upon arriving at the Vegelbud estate the guard will tell you and Triss to look for a lady in a parrot mask. There is much to observe at this party but the only things that are important are the Gwent cards and finding Lady Vegelbud.
Gwent Games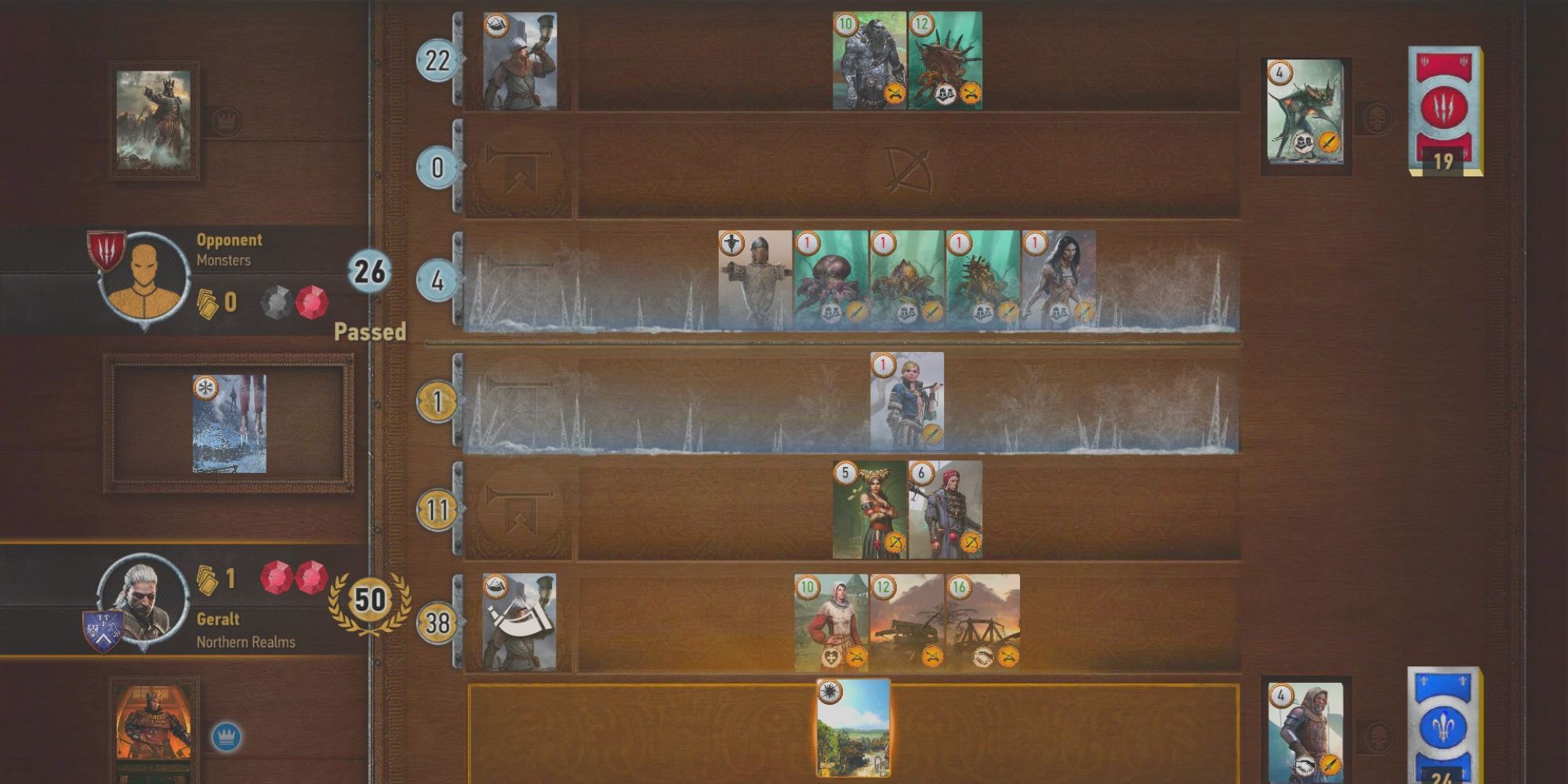 There is a table where you can play Gwent. There are three people to defeat here each granting pretty good cards, the highlight being the Dandelion card and 45 XP for defeating the last guy.
Vladimir de Cret: Nilfgaardian deck. Winning awards you Milva.
Count Gomo Seeling: Scoia'tael deck. Winning awards you with a Bruxa.
Marius Florin: Monster deck. Winning gets you Dandelion.
Finding Albert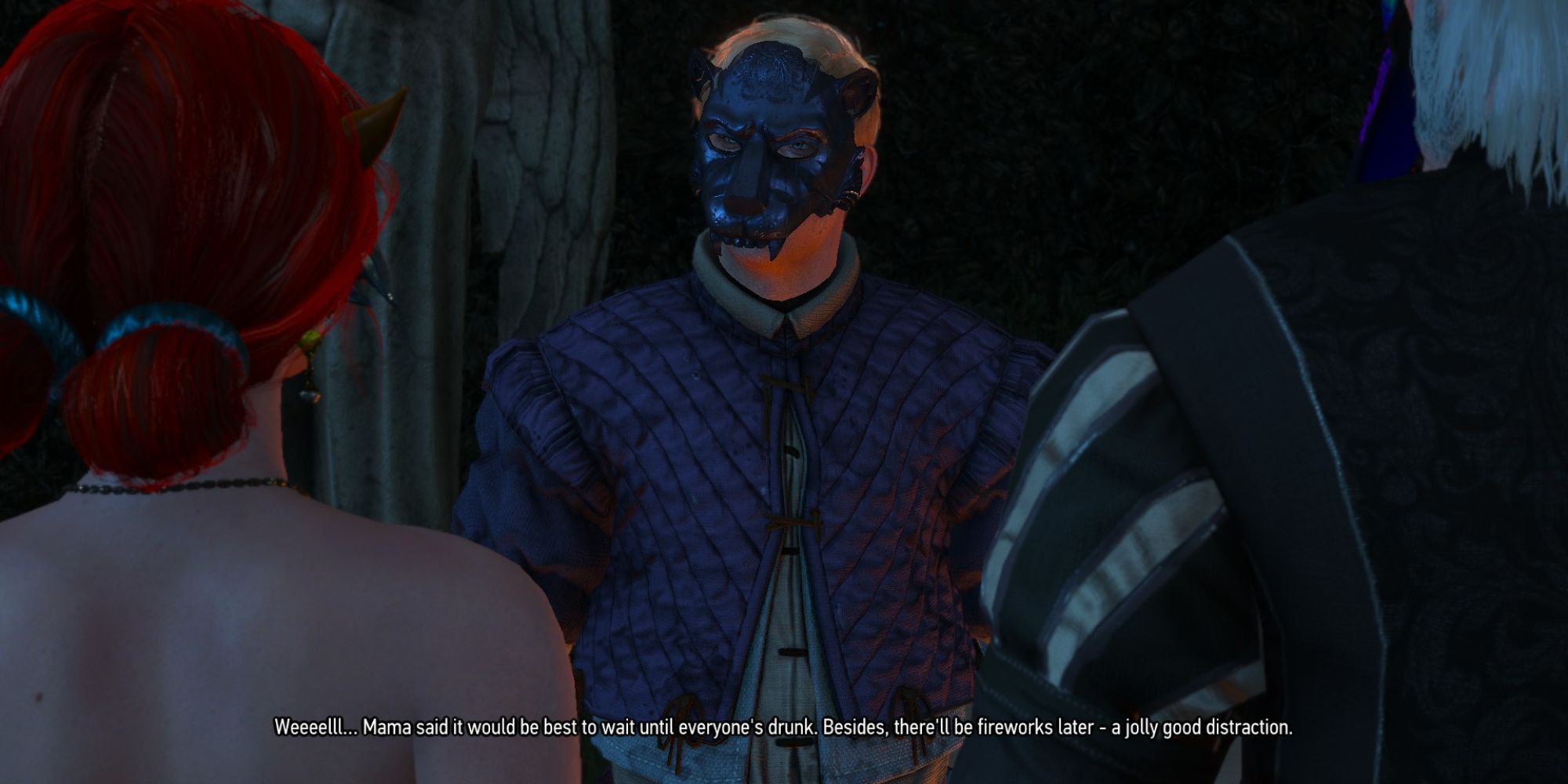 After adding some nice cards to your collection go up the path on the left and meet up with Lady Vegelbud. She can be found talking with some people before she dismisses herself, and you head somewhere more private. She tells you Albert is wearing a Panther mask and is mingling with the guests to avoid suspicion from his absence. He can be found on the outskirts of the hedge maze mingling with a crowd of guests.
Romancing Triss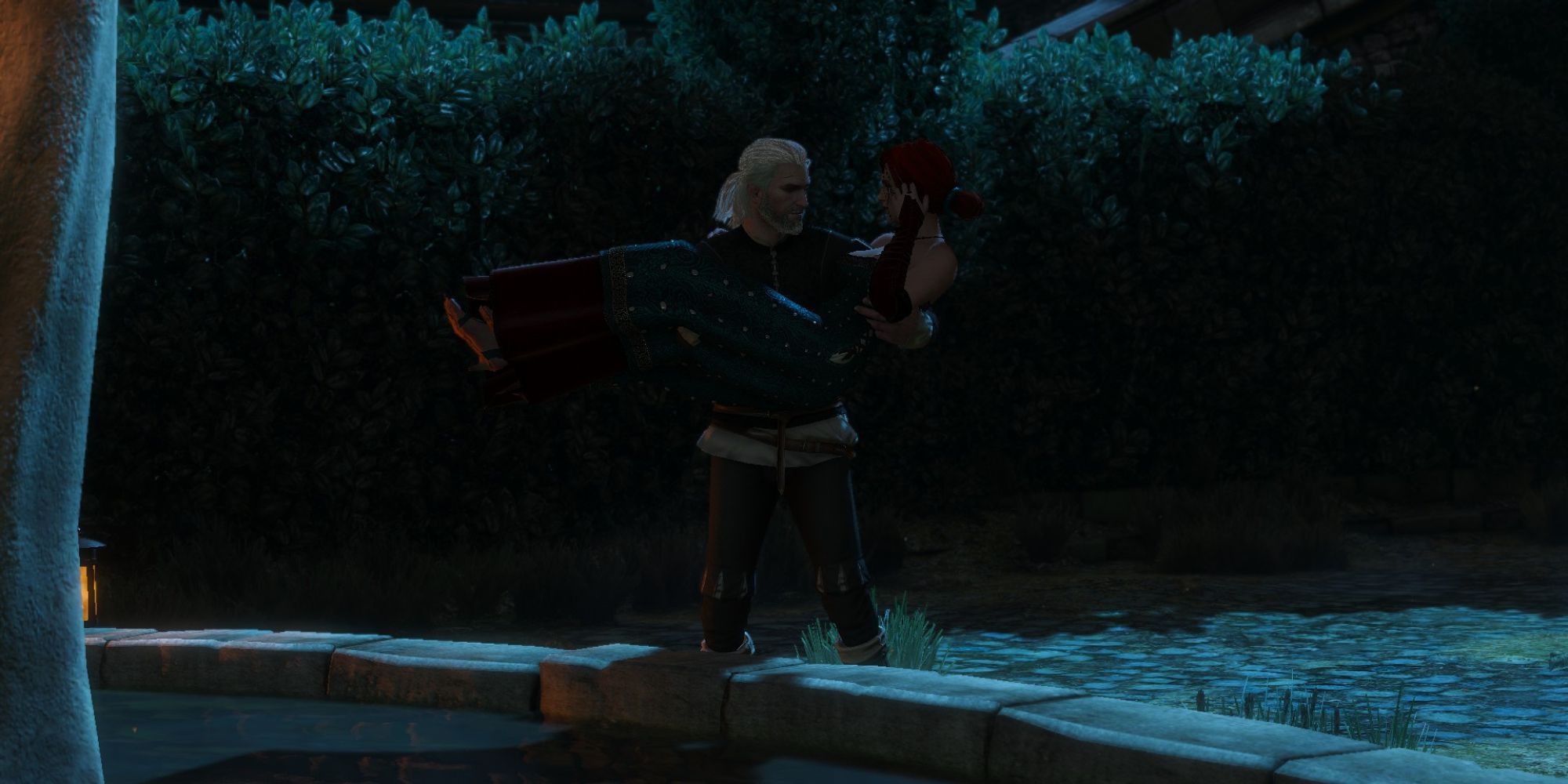 Albert says to meet him in the hedge maze once the fireworks begin and distract everyone. Triss will ask to go to a nice spot in the garden to sit and wait. She and you will talk for a bit while the wine flows. Triss eventually gets a bit flirty before goading you to chase her into the garden to seek out the nude statues she's heard about. After the chase, there will be a timed choice to kiss Triss or not. If you wish to romance Triss kissing her here is required.
Meeting Albert In The Hedge Maze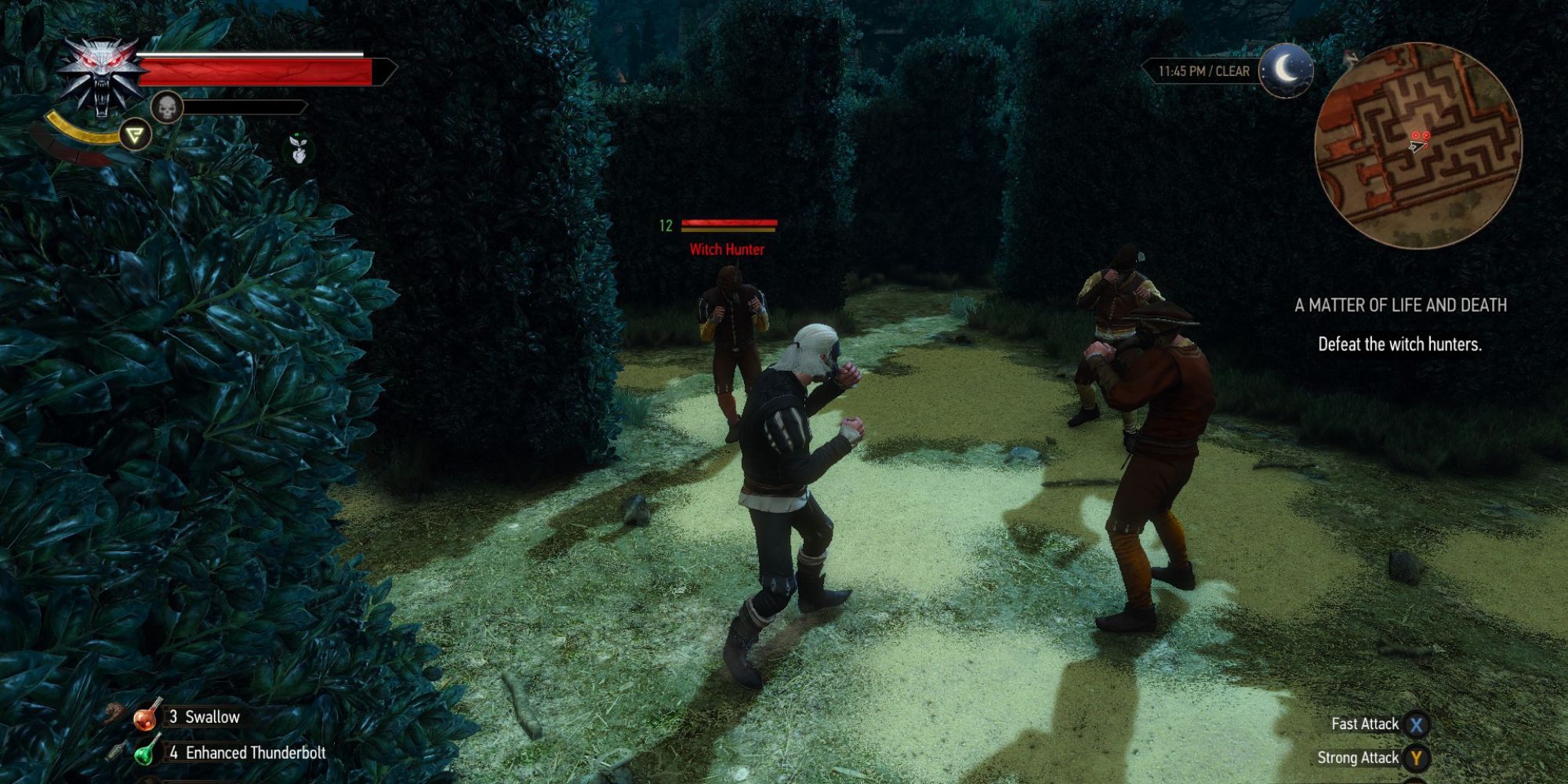 After you choose to kiss Triss or not, Albert will show up. Triss asks if he was followed, and you switch masks with him and follow behind them after some time. On the way back Geralt is confused for Albert by a party guest he promised a special tour of his laboratory to before being jumped by some Witch Hunters. Deal with them and go meet up with Triss and Albert at the stables before they leave which completes the quest.
NEXT: Best Video Games About Monsters
Denial of responsibility! galaxyconcerns is an automatic aggregator around the global media. All the content are available free on Internet. We have just arranged it in one platform for educational purpose only. In each content, the hyperlink to the primary source is specified. All trademarks belong to their rightful owners, all materials to their authors. If you are the owner of the content and do not want us to publish your materials on our website, please contact us by email – [email protected]. The content will be deleted within 24 hours.