With the announcement of Overwatch shutting down and the launch of Overwatch 2, many things changed, particularly for some characters within the Overwatch franchise. One of these characters that got some work done was Bastion.
Related: Overwatch 2: Tips & Tricks To Play Brigitte
Despite being pulled from Overwatch 2 for a while, Bastion is back and more brutal than ever. He's ready to put the enemy team in the ground and not even break a sweat while doing it. He is a robot, after all, and has no pore to sweat from. Here are some tips and tricks to help play Bastion to his full potential.
7/7

Attention to Size

Despite not being a tank, Bastion has a frame just like one. He doesn't have the damage mitigation of a tank class, though. Players picking Bastion need to pay attention to his size and plan accordingly, or opposing forces will bring them down quickly.

Knowing and paying attention to Bastion's size will make it easier to take preemptive measures when necessary. This includes peaking around corners and taking the appropriate cover measures to not be shot up like Swiss Cheese.
6/7

Taking Cover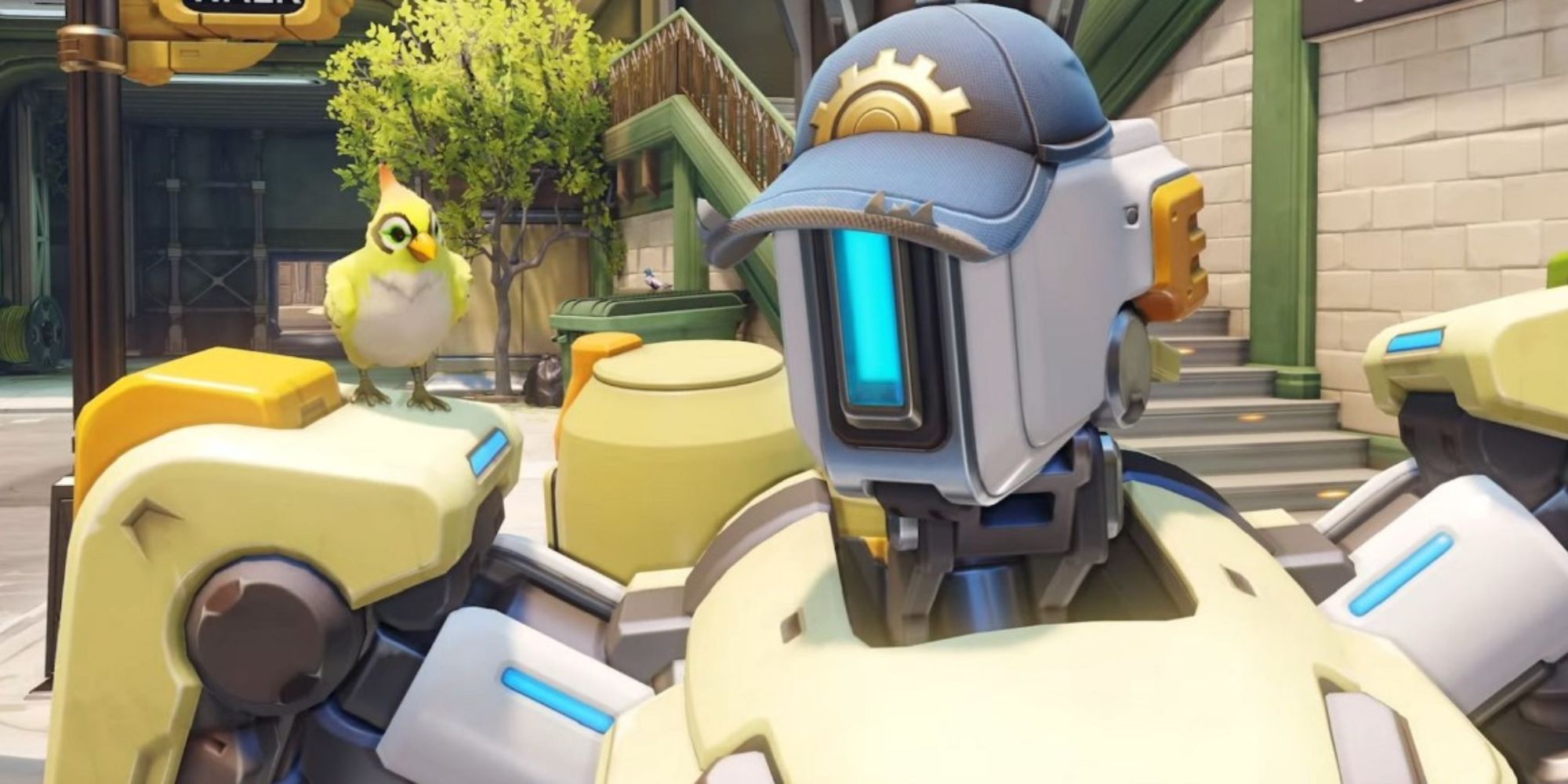 As a low-mobility DPS, Bastion needs cover. Whether he's hanging out with the team tank to push up hard on an enemy line or using natural cover to provide large amounts of damage, he needs to have some form of cover in order to stay alive.
Getting him up high or behind a wall will help lower his hitbox and allow you to hit enemies hard. Just keep your wits about when taking cover, as the enemy team may have someone try to flank you if you're knocking them out and they can't get a hit off.
5/7

Sticky Jumps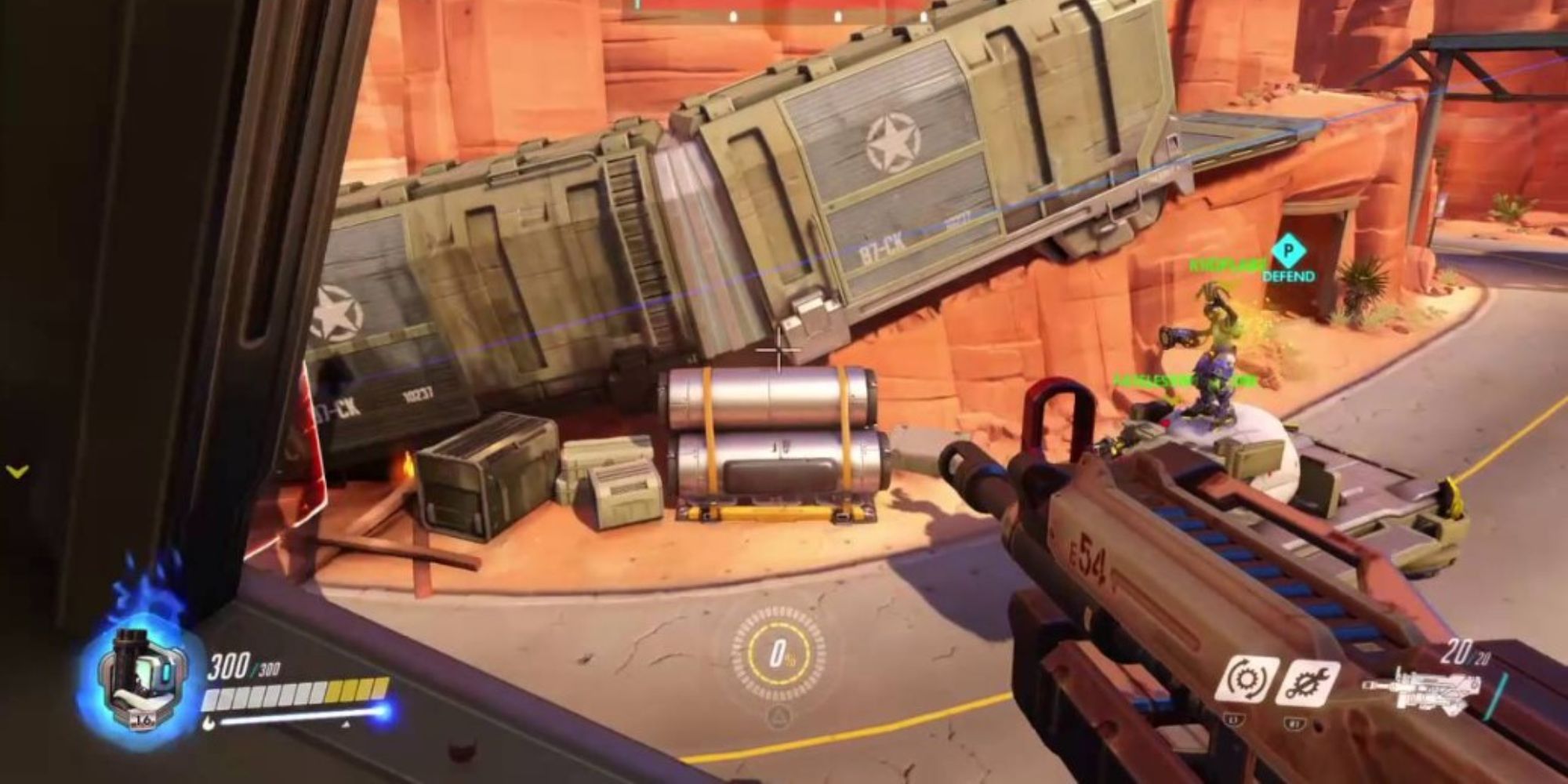 In the mobility realm, there is something that can make Bastion a lot higher mobility than normal — Sticky Bombs. That's right. The things players should shoot at enemies are also a great way to help move this robot around the map easier.
Related: Overwatch 2: Tips For Playing Lucio
Players looking to get Bastion up to a good vantage point for shooting down enemies or just movement, in general, need to get ready to bounce on a bomb. Placing a bomb and then jumping at the same time it explodes is tricky. But if you master this, the map opens up for this hard to maneuver character.
4/7

Team Runs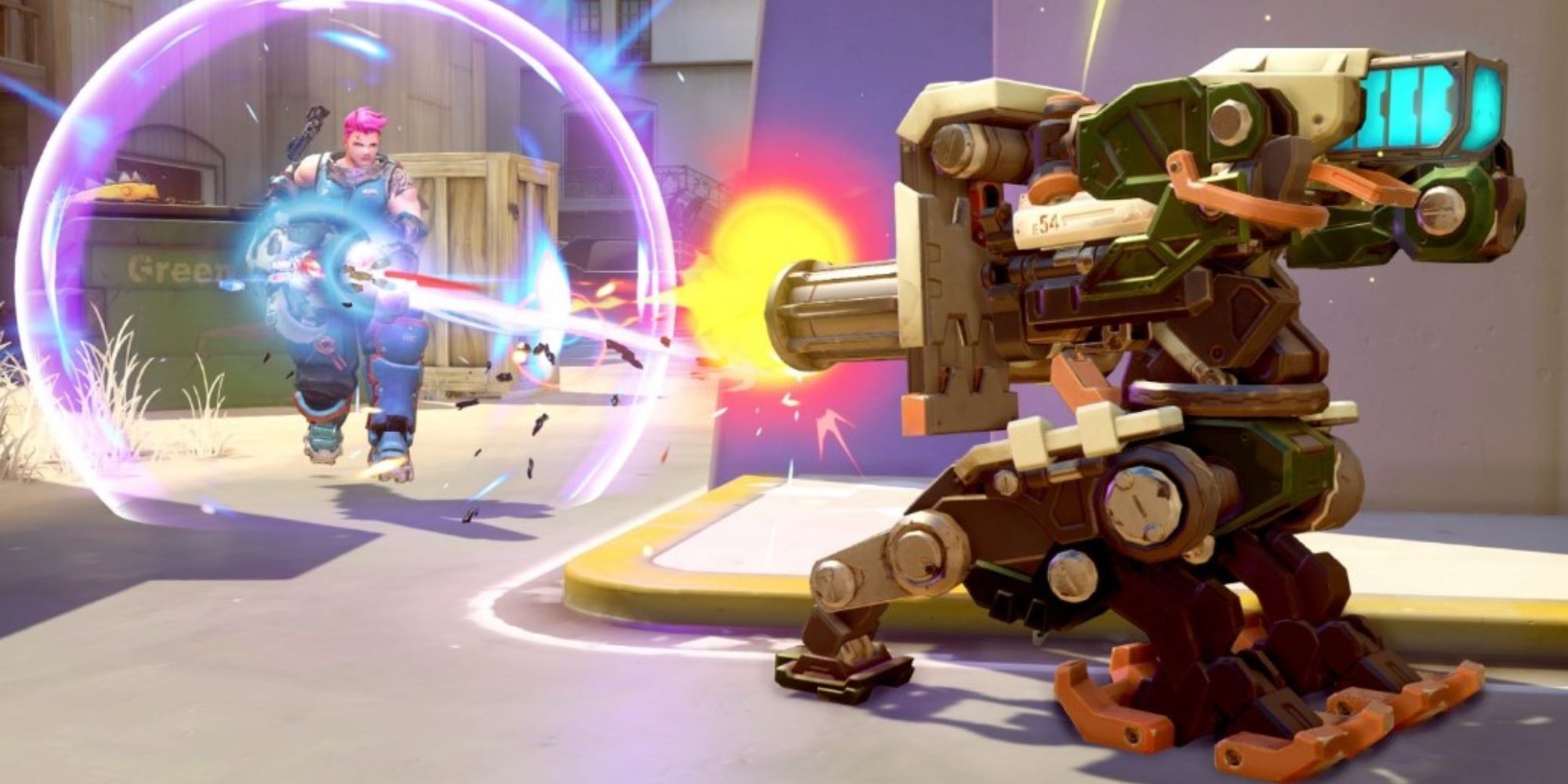 As a DPS, Bastion does an amazing job in team fire-fights with heals and a tank helping keep him covered. He'll tear through enemy health in a few moments, provided his own abilities stay golden in those situations. Particularly if his turret is ready to go.
Pushing up on a capture point or defending one is what you should focus on when dishing out damage with the team surrounding you. Taking on chock points with a well-placed sticky bomb and then some quick bullet reigns can make it so your healer doesn't need to lift a finger while your tank laughs at the flimsy paper people.
3/7

Long Sights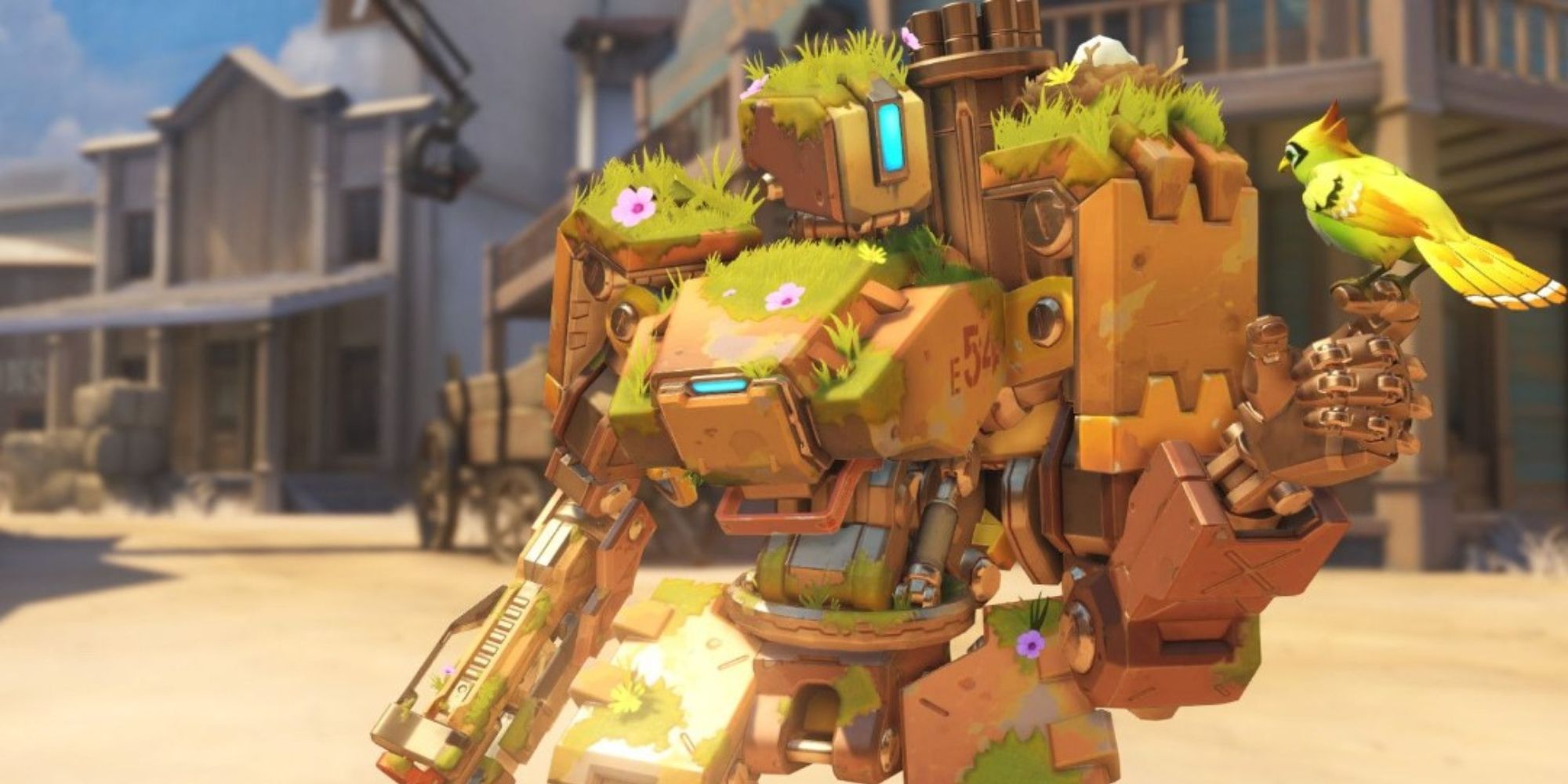 While he isn't a sniper, Bastion's rework has made him a lot more deadly at range combat. He no longer has his spray but shoots straight on like a laser. This helps him poke and control chokehold points with extreme prejudice.
Tracing has always been his shooting style, so keep Bastion's aim precise on targets. This new bullet style helps with his poke gameplay, as he no longer has to shoot a couple of times to land the same hit he makes now. Hunker down across a map, and keep the pressure on with great accuracy and a higher damage counter per shot.
2/7

Assault Mode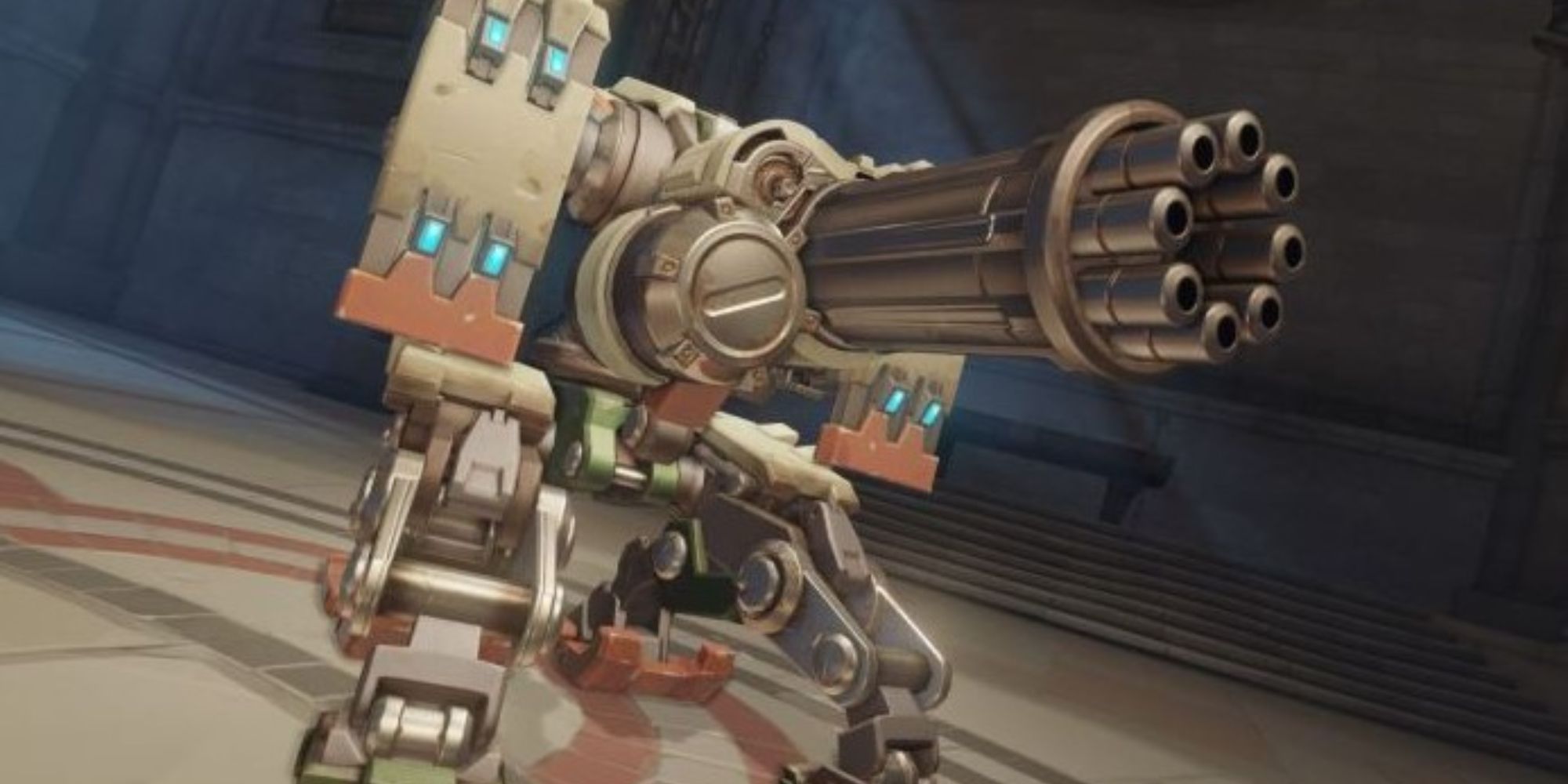 There is no need to count ammo in Bastion's new Assault Mode. He comes with unlimited ammo, but they balanced this by lowering the damage done per shot landed. It has a short cooldown of 12 seconds and can last for 6 to mow down an entire enemy line.
Related: Overwatch 2: Tips & Tricks To Play Genji
Timing is key when switching from Recon to Assault and then back again. Assault mode is even less mobile than Recon, so jumping into it at the right moment to hit the enemies hard is ideal. If there aren't any enemies, hoping out of it quickly is preferred. That way, players will have it off cooldown the next time they need it with less time wasted.
Waiting until enemies aren't able to fall back to cover is the best time to unleash Assault mode, as it will rip through them. Too soon, and they can fall back and wait it out, leaving you without the damage capabilities of that mode. Another excellent time to unleash an Assault is at the beginning of a conflict when everyone is out in the open. It will make quick work of their health bars.
1/7

Ultimate Control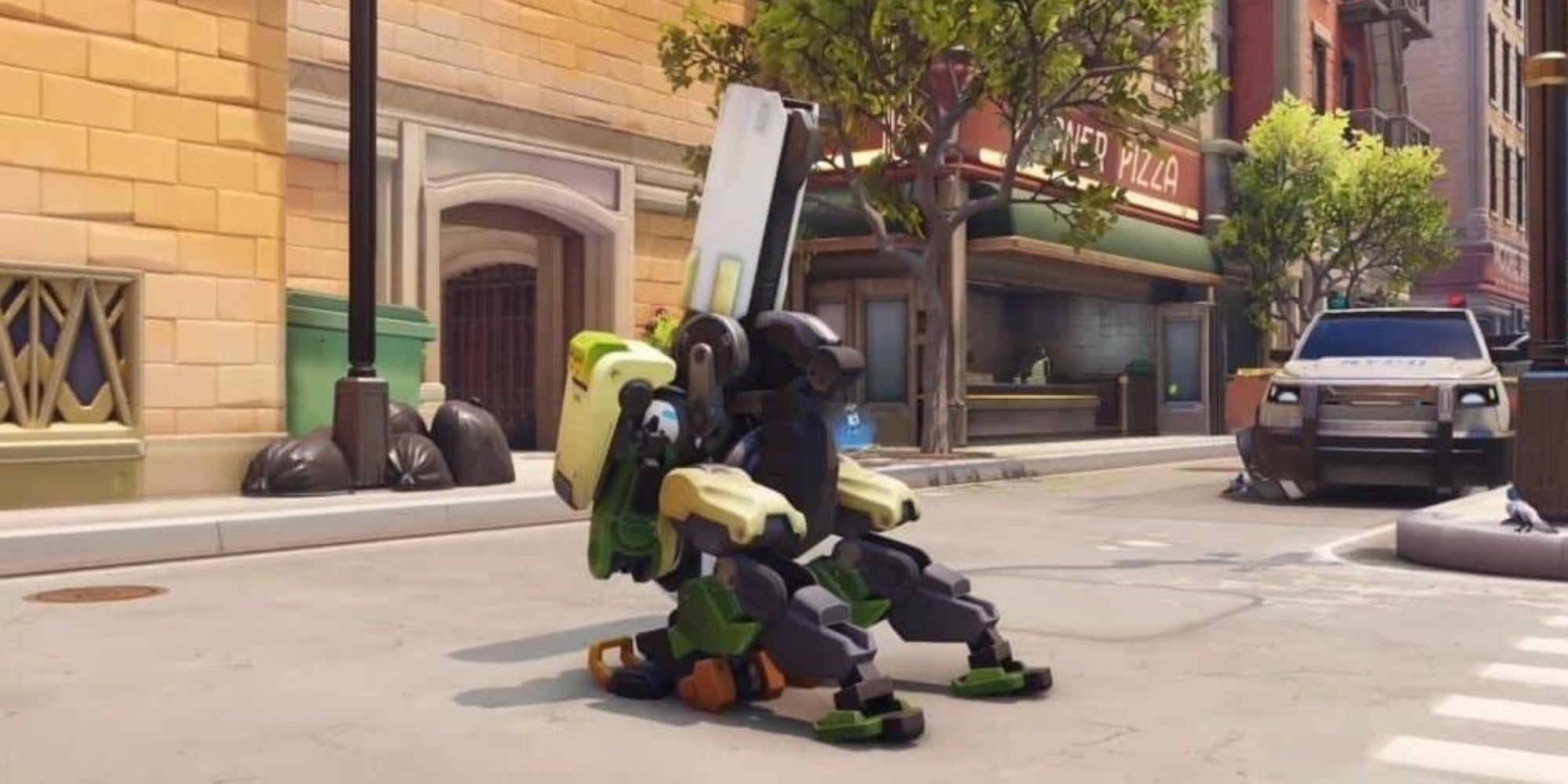 Bastion's ultimate isn't best used for the original intent it had planned into it. When Bastion activates his ultimate, he becomes a mortar shooter that can launch heavy artillery anywhere in range. This isn't useful for getting shots off, as normally, when enemies see this, they just move out of the way before the shots are even set in stone. There are other ways to use his ultimate, though.
Players can still use it as intended and jump behind some cover before using the Ultimate. That will still get the jump on some unexpected foes and mow them down quickly. There is something better to use it for beyond that, though. Crowd Control. Pushing the other team out of a capture point, making a choke-hold a death trap, or moving enemy attack patterns to a more open area for the rest of the team to handle. All of this can be done with Bastion's Ultimate.
Next: Overwatch 2: Tips & Tricks To Play Hanzo
Denial of responsibility! galaxyconcerns is an automatic aggregator around the global media. All the content are available free on Internet. We have just arranged it in one platform for educational purpose only. In each content, the hyperlink to the primary source is specified. All trademarks belong to their rightful owners, all materials to their authors. If you are the owner of the content and do not want us to publish your materials on our website, please contact us by email – [email protected]. The content will be deleted within 24 hours.