Plot holes in video games can be confusing or frustrating when you're engrossed in the story. These plot holes are also exciting, however. They offer opportunities to develop theories about some of your favorite characters and the world they live in. Japanese game developers are no strangers to creating games with iconic unanswered questions that can keep fans up at night.
RELATED: Best Video Games Inspired By Lovecraftian Horror, Ranked
The most notorious of games with gaps in their stories is, without a doubt, the Resident Evil series. The franchise has a lot of inconsistencies that make us wonder how the Resident Evil universe works. But this doesn't take away how compelling the stories in these games are. In fact, it gives us chances to fill in those gaps ourselves with theories we can conjure up.
**SPOILERS AHEAD FOR THE Resident Evil SERIES**
10/10

Chris' Superhuman Strength

One memorable moment across the entire Resident Evil series is thanks to Chris' shocking superhuman strength. Fans were utterly confused when he punched a boulder in Resident Evil 5. Despite the boulder being in the way, it didn't stop alarms from going off in our heads.

There are theories that Chris simply spends most of his time at the gym. On the other hand, there is speculation that he's using steroids and can punch through pure rock. It can chalk up to video game logic at the end of the day, but the theories make this strange boulder event plausible.
9/10

Ada's Survival In Resident Evil 2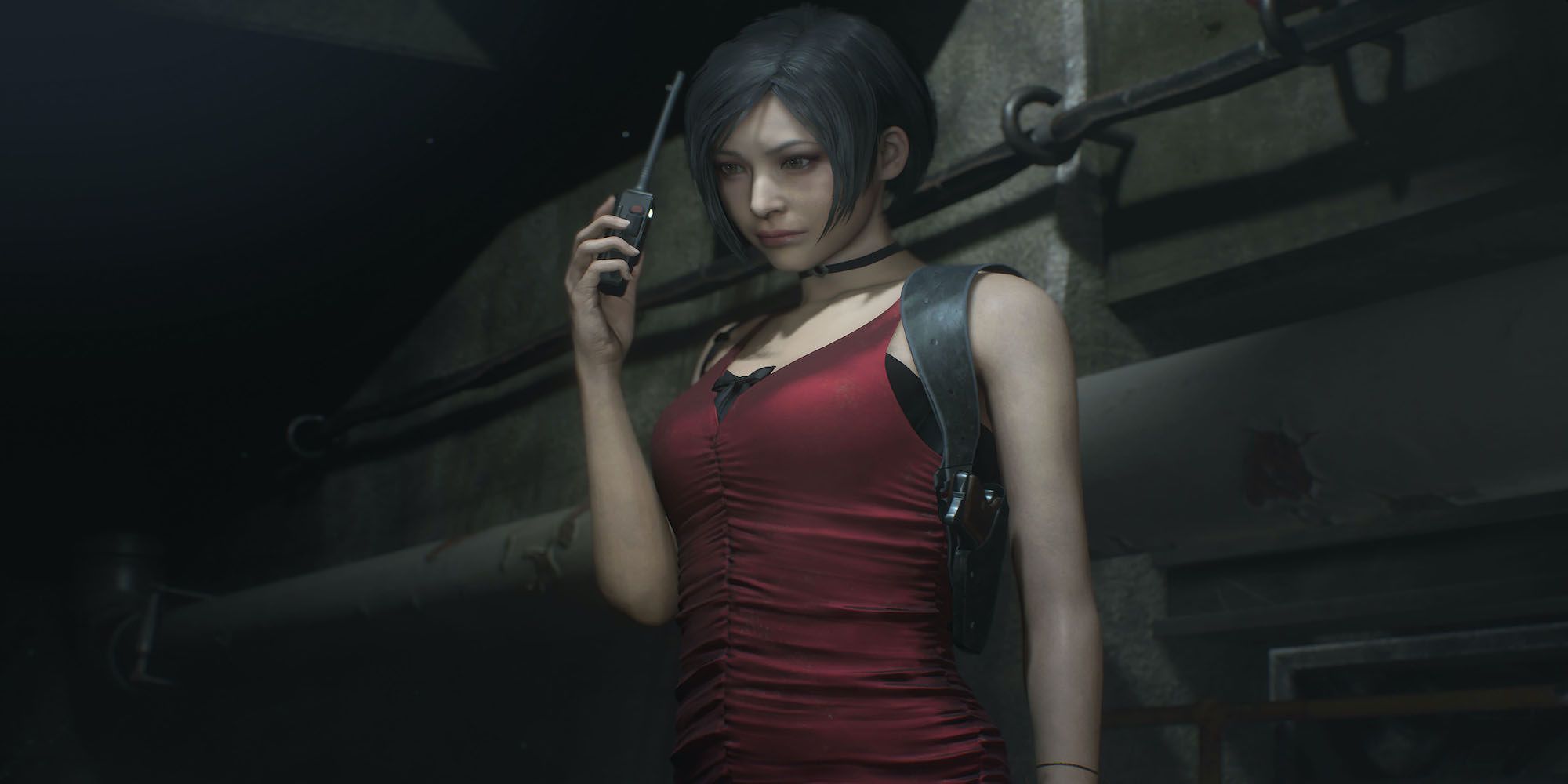 This is potentially the vaguest Resident Evil plot hole out there. After being shot by Annette, and the catwalk collapses, Ada slips and falls to her (supposed) death. After Resident Evil 2, we see Ada again, and she leaves us with no explanation for how she survived.
Fans speculate that there was a pool of water she landed in since she was falling into the sewer. Another theory is that she had a grappling gun and could've grabbed onto something before reaching the bottom. With all of her unique and elusive skills, everything about Ada is a mystery to us.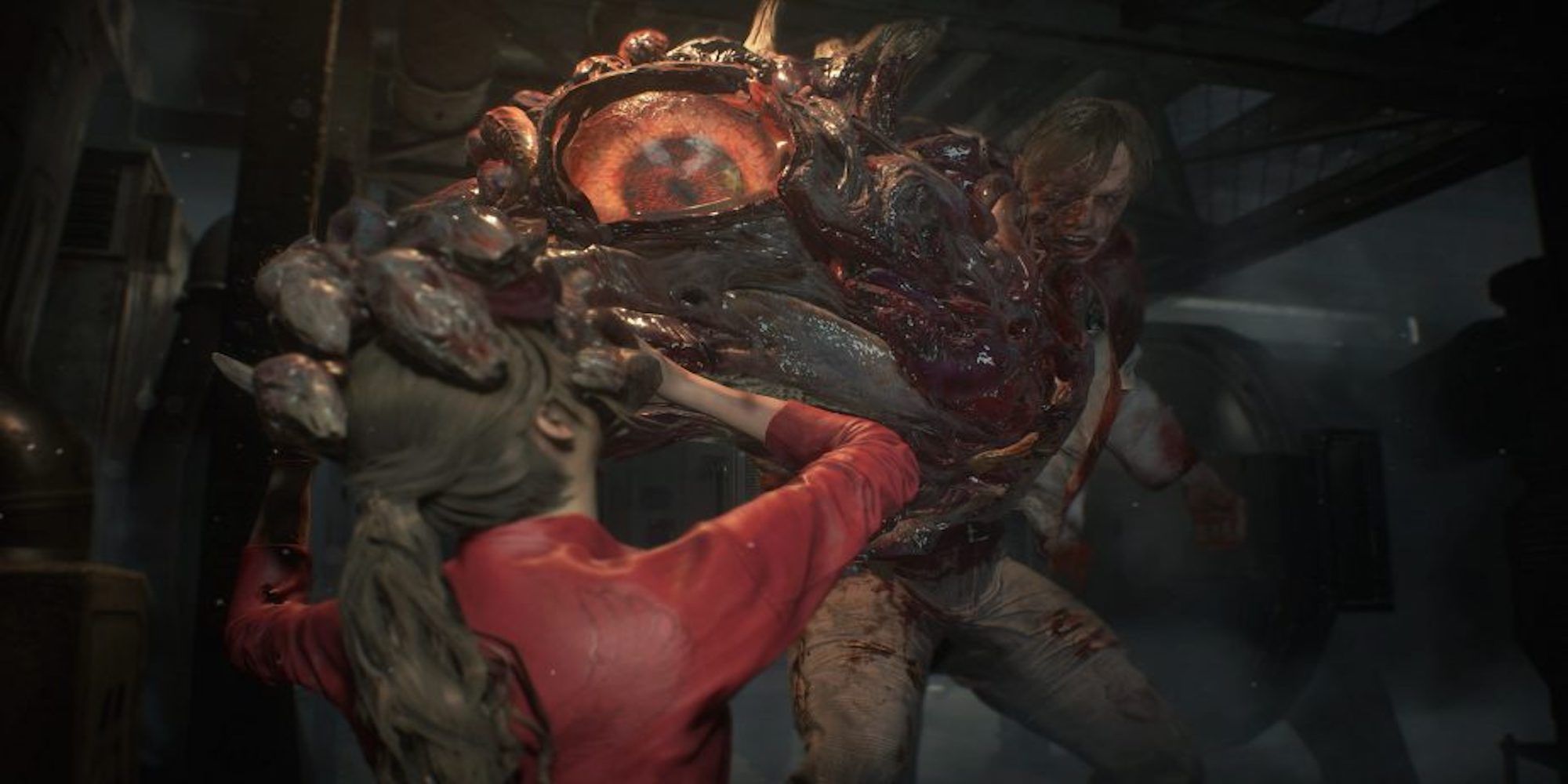 Fan theories behind why some infected enemies have extra mass are focused on scientific reasoning. Revolving around a sci-fi atmosphere, fans believe that these enemies must've absorbed biomass and caught the virus. Ultimately, the chemical change in their body adds a strange amount of mass.
RELATED: Most Terrifying Enemy Noises In Gaming
Since the G and T-virus were developed from the study of plants, it's also believed that it could be from a large amount of carbon. The virus can change someone's density, so their body mass likely had built on top of itself. Terrifyingly, since it doesn't affect everyone, it's unclear why some react this way.
7/10

Ethan Reacts Differently To Mold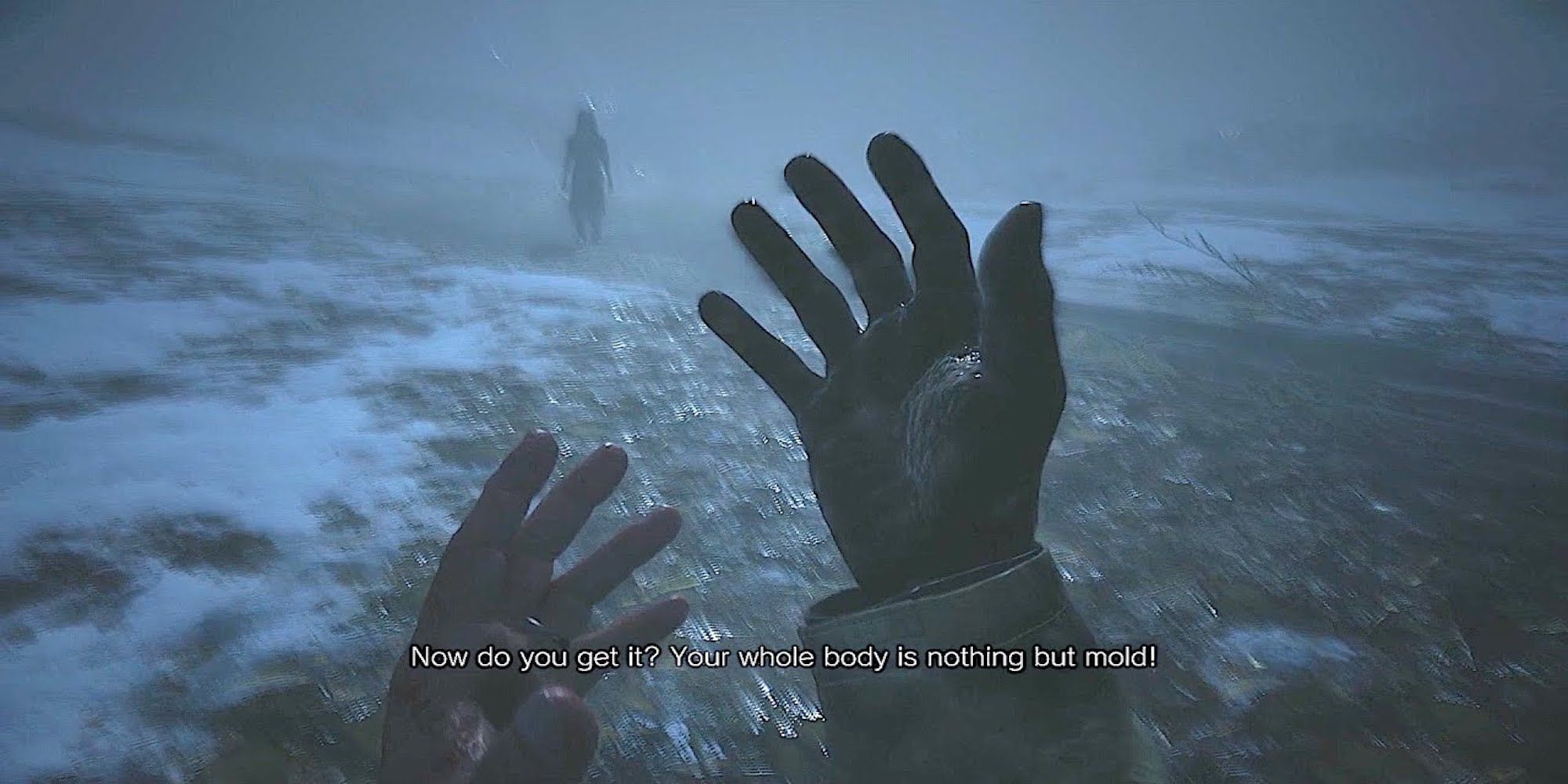 While it can be explained as just "plot armor," it's strange how Ethan reacts differently to mold. Compared to everyone else, Ethan heals faster (and better). He also doesn't seem to be brainwashed and walks and talks normally.
When we later find out that Ethan was dead and molded the entire time, him living like an average human perplexed fans. Theories surrounding this superhuman element mainly involve Eveline. Fans say that since Eve wanted Ethan to be her father, she kept him functioning normally. She didn't let him succumb to the brainwashing, protecting Ethan from what consumed other molded victims.
6/10

Mother Miranda Keeping Mia Alive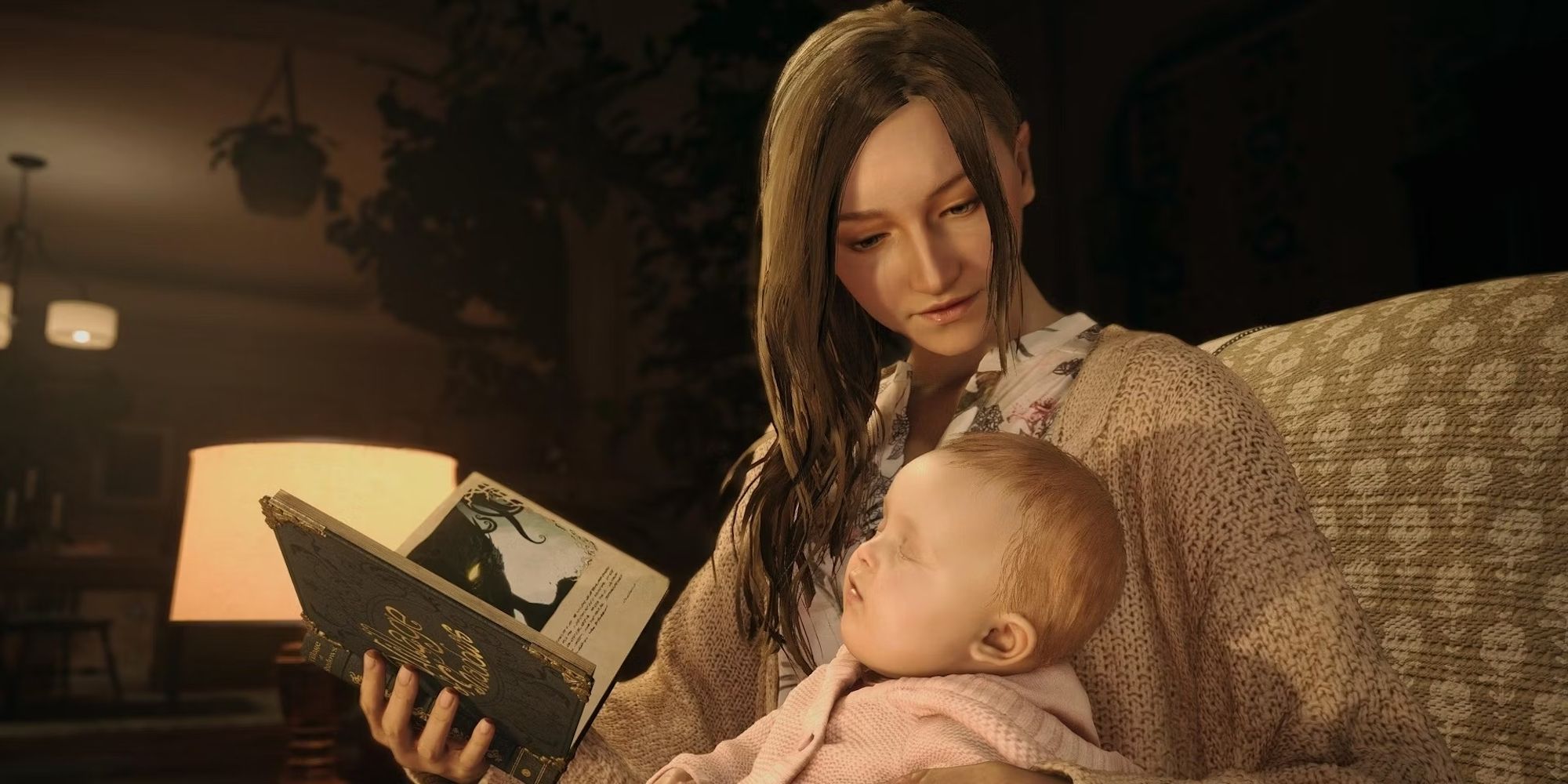 This is a plot hole that can't be really explained. However, fans have come up with insightful theories. Mother Miranda takes control of Mia to kidnap Rose. However, what didn't make sense to fans was why Miranda kept Mia alive and didn't steal Rose right then and there.
Fans suspect that Miranda kept Mia alive to perform experiments after she survived Eveline's mold. Another revolves around revenge, as Mia killed Eve and betrayed The Connections. A final theory centers around a plan to get information on the Winters' house, knowing how to infiltrate to capture Rose successfully.
5/10

Chris Doesn't Know Who Ada Is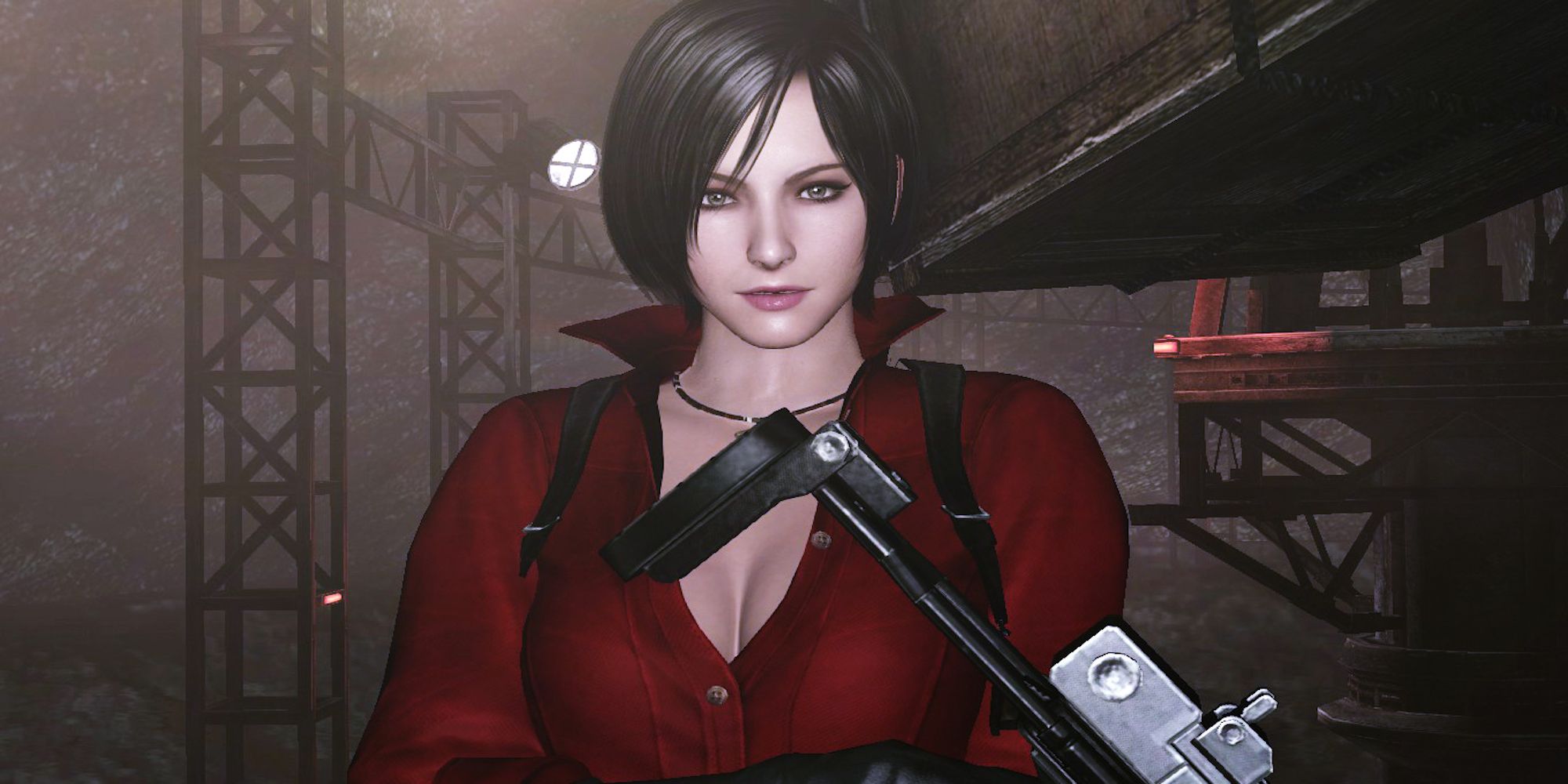 After reading The Kennedy Report, we'd think that Chris would know about Ada. In Resident Evil 4, Ada is an important character, so there's no doubt that her name would be mentioned. In the end, our suspicions were wrong. When Chris first meets Ada in Resident Evil 6, it's clear she's a stranger.
Leon and Ada have a strange relationship, so fans believe Leon might've left her out in the report to keep her safe. Ada is shady and works for an unknown organization. This could also be why her name wasn't in the report, protecting her from Chris.
4/10

Leon Going On The Mission Alone (Resident Evil 4)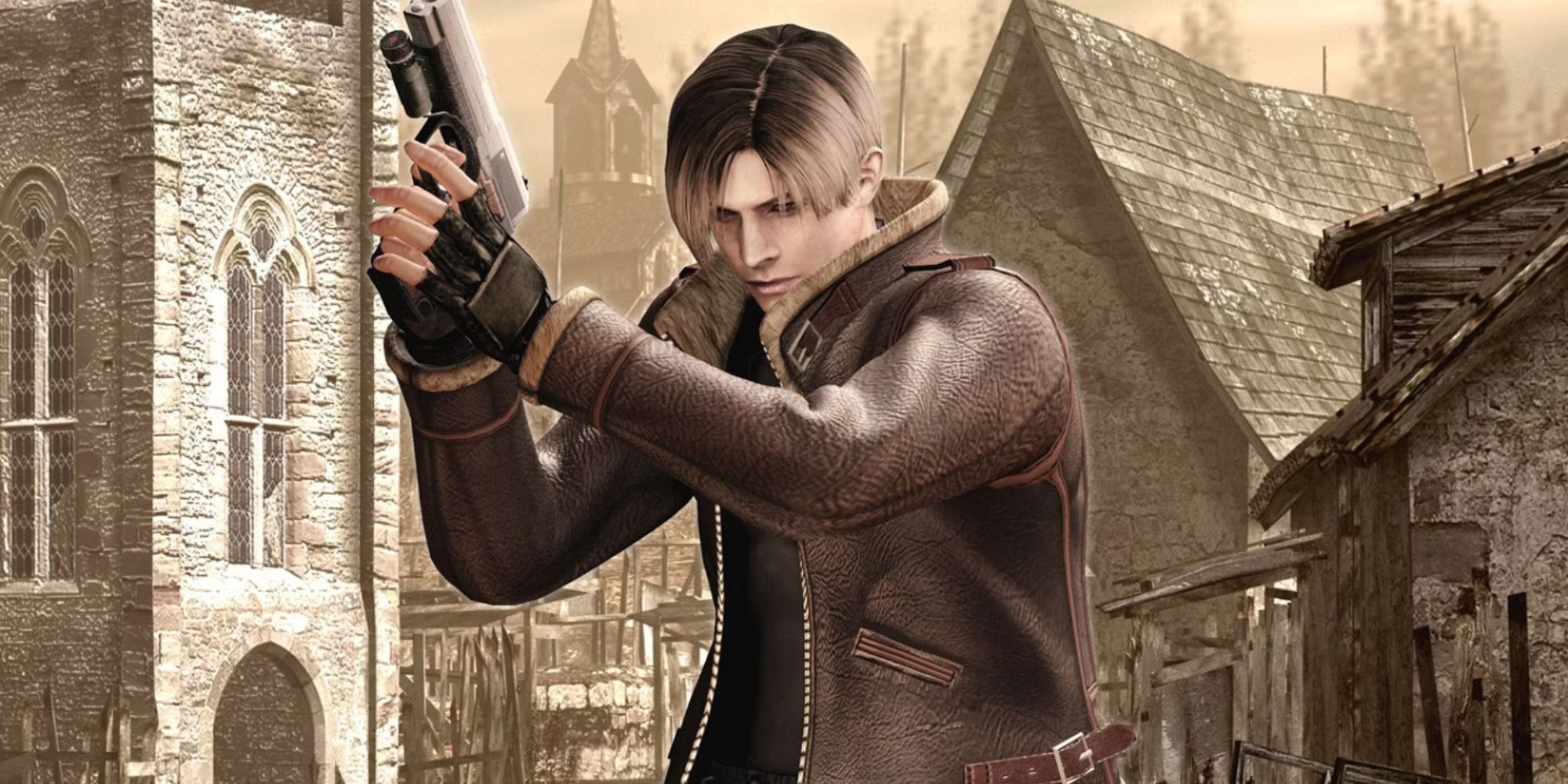 There are a lot of logical explanations for why Leon went to Valdelobos alone. However, thanks to the fans, we have a rational explanation. We don't pay too much attention to Leon's lonesome journey, but knowing why he's alone would make the game more immersive.
RELATED: Best Video Games About Monsters
Speculations involve it not feeling logical to raid an entire village without knowing if the target was truly there. They found someone who resembled Ashley and decided only to send Leon to check it out. Leon is more of an investigator, so fans figured he'd want to see only for himself.
3/10

All The Main Characters Stay Alive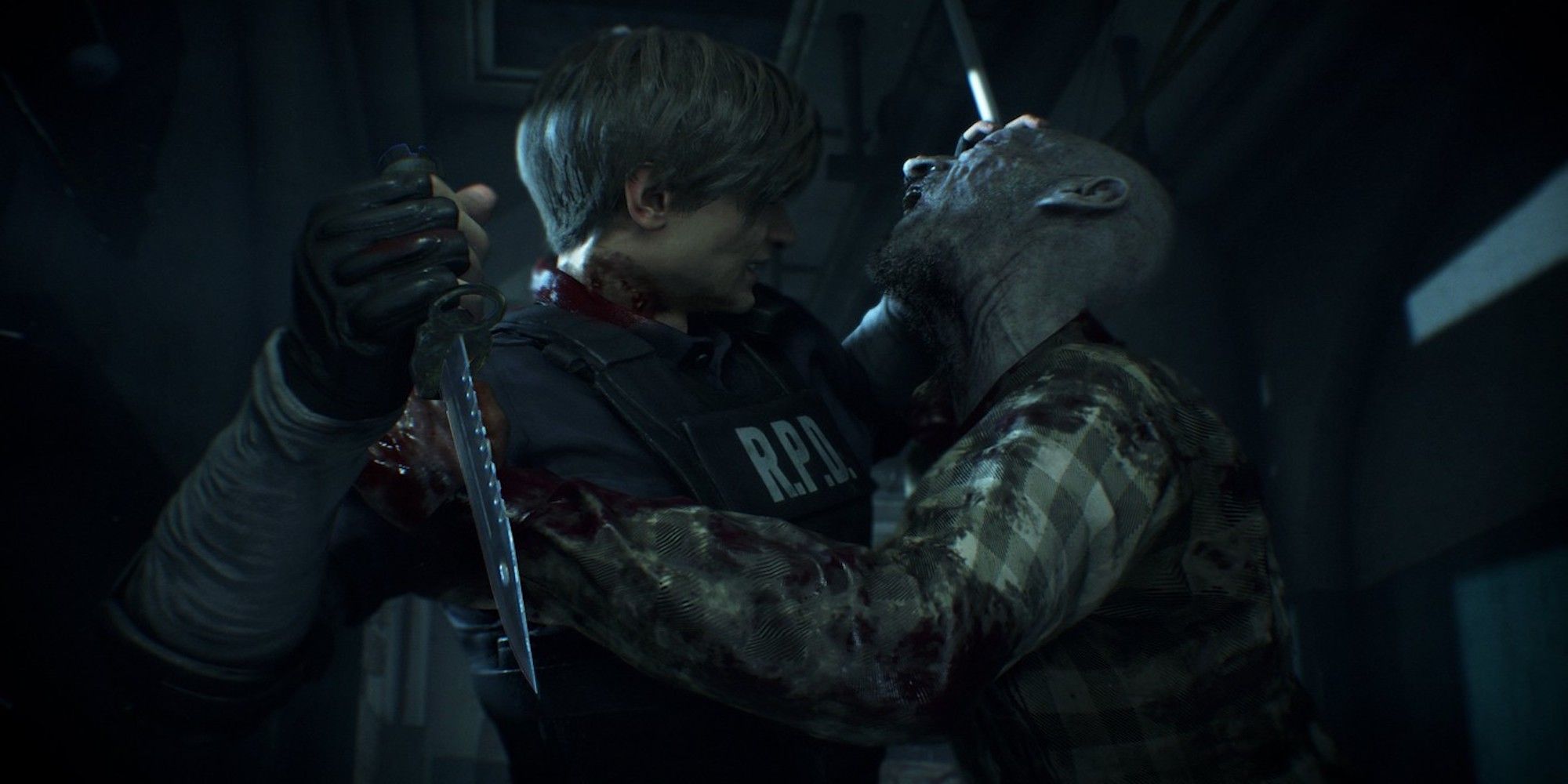 Oddly enough, we don't think to question how most of the main characters manage to stay alive. While this pertains more to video game logic, everyone has had many chances to die.
It's the T-virus theory that keeps this thought understandable. Presuming that they got infected with the T-virus, they managed to stay alive because of the healing properties it gave them. Fans noticed that characters seemed to stray from their former selves with each series installment. With their bodies being chemically-modified over time, there's no wonder how they can stay alive yet still be largely impacted.
2/10

Who The Duke Is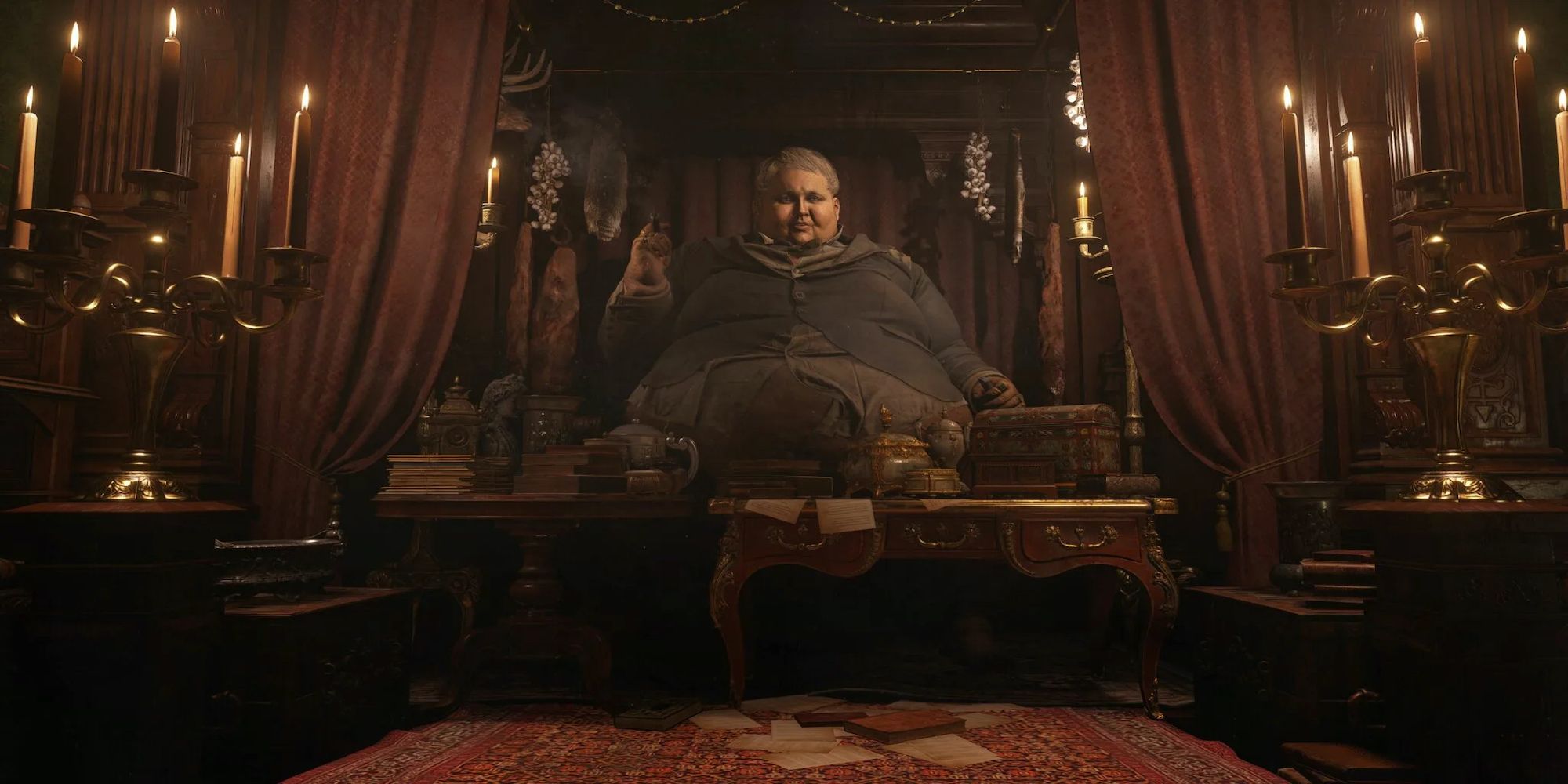 When you ask if the Duke is human, he'll tell you that he's not sure. This confused fans and made them wonder who this mysterious figure could be. Especially after calling the merchant from Resident Evil 4 "an old friend," fans think he might have ties with the Valdelobos village.
One big theory is that the Duke is related to Ramon Salazar because of their similar appearances and Salazar being somewhat of a duke. Some fans believe that he's a hybrid of mold and the t-virus. This theory connects with Miranda possibly experimenting on him, stealing his humanity.
1/10

How Zoe Stayed Alive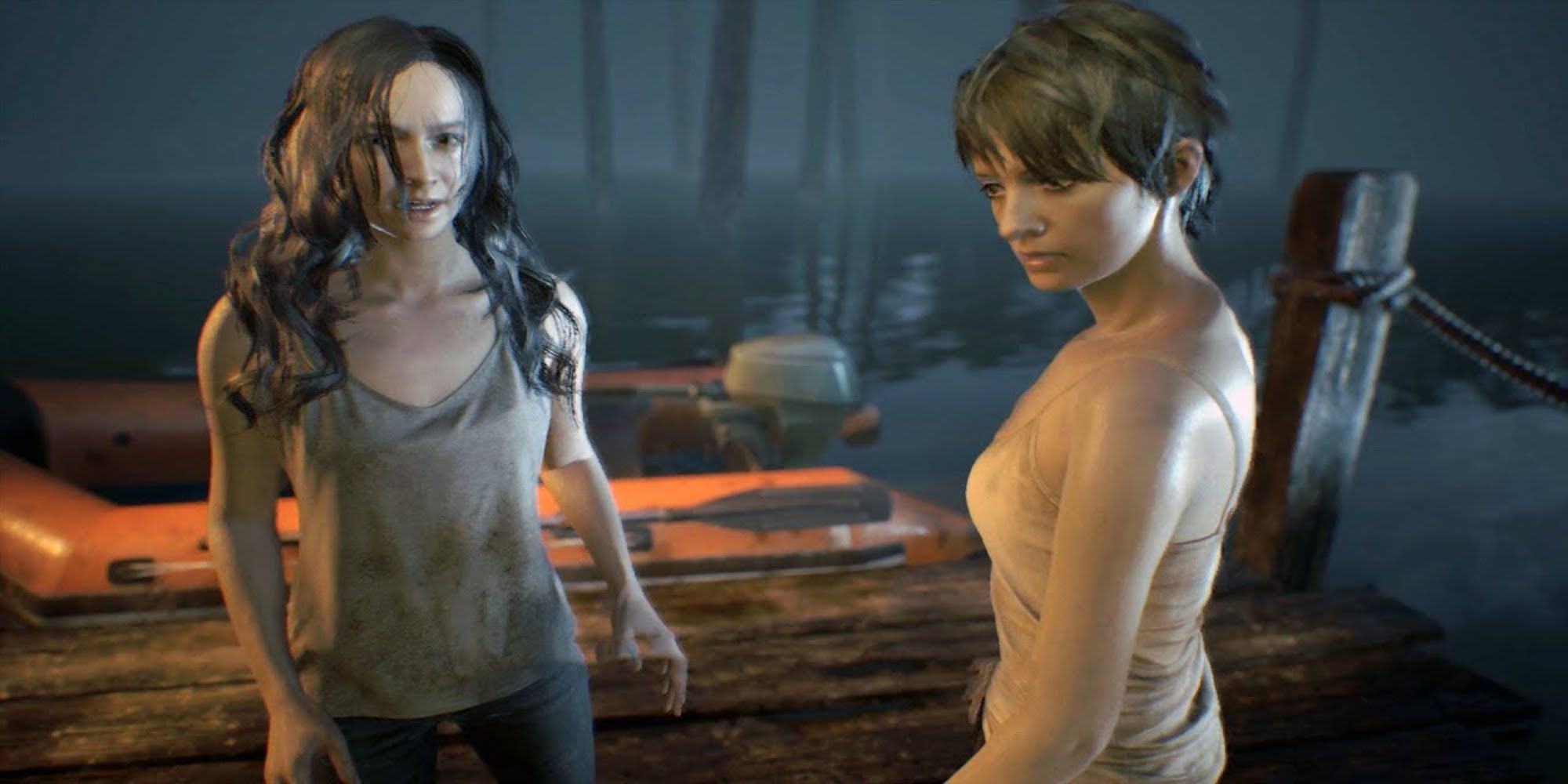 Ethan's main savior from Resident Evil 7 has much more to her story than meets the eye. When we find Zoe not brainwashed, we're curious how she managed to stay alive all this time. While there are little clues here and there that indicate how she lived, what fans think takes us in a perfect direction.
Zoe was isolated from the Baker family, only staying in her trailer. Fans think she stayed alive by getting food and supplies from previous victims and avoiding her family at night. Fans also see the possibility that Eveline could've cared less about hurting her.
NEXT: Best Final Fantasy Fan Theories (That Fix Plot Holes)
Denial of responsibility! galaxyconcerns is an automatic aggregator around the global media. All the content are available free on Internet. We have just arranged it in one platform for educational purpose only. In each content, the hyperlink to the primary source is specified. All trademarks belong to their rightful owners, all materials to their authors. If you are the owner of the content and do not want us to publish your materials on our website, please contact us by email – [email protected]. The content will be deleted within 24 hours.